The Experiential Learning and Simulation Center in Samford University's College of Health Sciences revolutionizes the way students learn everything from simple skills and tasks to strategies for managing complex health care scenarios.
The 22,000 sq. foot Experiential Learning and Simulation Center utilizes the most sophisticated technology available to provide both undergraduate and graduate students a safe yet realistic environment to develop their clinical skills. The center even includes an electronic health record system that mirrors the systems found in today's health care settings.
Samford University's College of Health Sciences Experiential Learning and Simulation Center has been awarded provisional accreditation by the Society for Simulation in Healthcare. Due to Covid, our provisional status has been extended through December 2023. We will be submitting for full accreditation in spring of 2023.
Simulation in Action
Programs across the college's four schools participate in simulation.
Nurse Anesthesia
Nurse Practitioner
Nutrition
Dietetics
Pharmacy
Physical Therapy
Social Work
Speech-Language Pathology
Undergraduate Nursing
Physician Assistant
Kinesiology
Communication Sciences and Disorders
Interprofessional Education
Samford's Experiential Learning and Simulation Center is distinct in its purpose of serving the entire College of Health Sciences and not one or two specific programs. The center has a central location, containing everything—from clinical labs to our high fidelity suite—all on the same floor, making it easy for interprofessional activity to occur.
Samford's commitment to interprofessional education is showcased here with numerous opportunities for students across the health disciplines to learn and practice side-by-side, equipped with the knowledge and skills to excel in today's team-based approach to care.
Large-scale interprofessional simulation events hosted by the center include:
Mission, Vision & Values
Mission
The mission of Samford's Experiential Learning and Simulation Center is to prepare health science students in a Christian environment to be competent, compassionate, and innovative practitioners through experiential learning and simulation experiences with a commitment to interprofessional education, patient safety, and professional practice standards.
Vision
To emerge as a national leader in simulation education utilizing state-of-the-art facilities, innovative teaching practices, and evidence based practice principles.
Values
Christian ethos
Excellence
Patient safety
Interprofessional collaboration
Innovation
Experiential learning
Meet Our Team
The College of Health Sciences has a robust standardized patient program to support student learning in simulation. To learn more about becoming a Standardized Patient (SP), please email
spprogram@samford.edu
.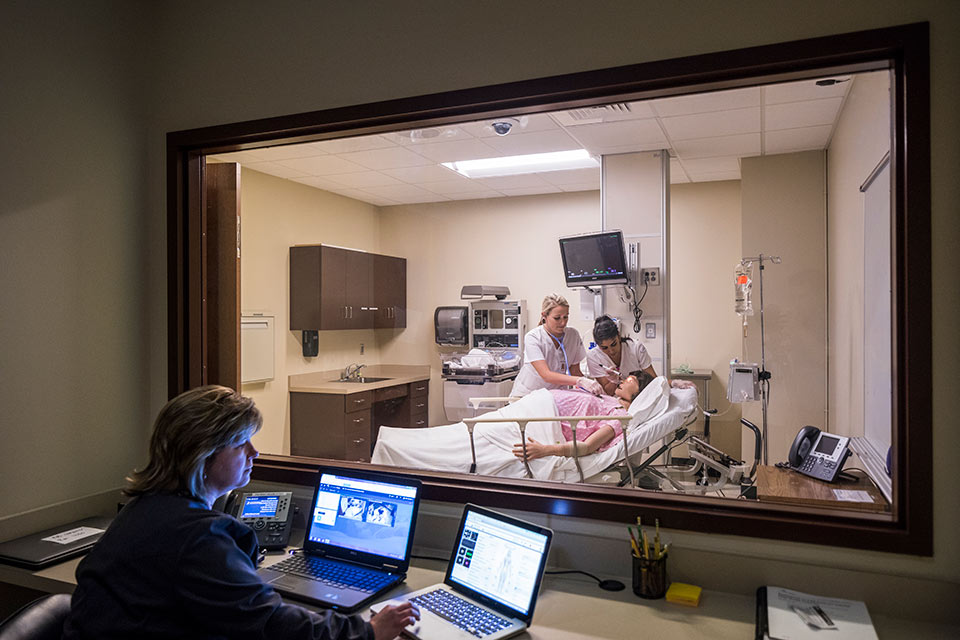 High Fidelity Simulation Suite
The five-bed high fidelity suite allows for simulation of complex health care situations. All rooms have individual observation rooms and debriefing/conference rooms.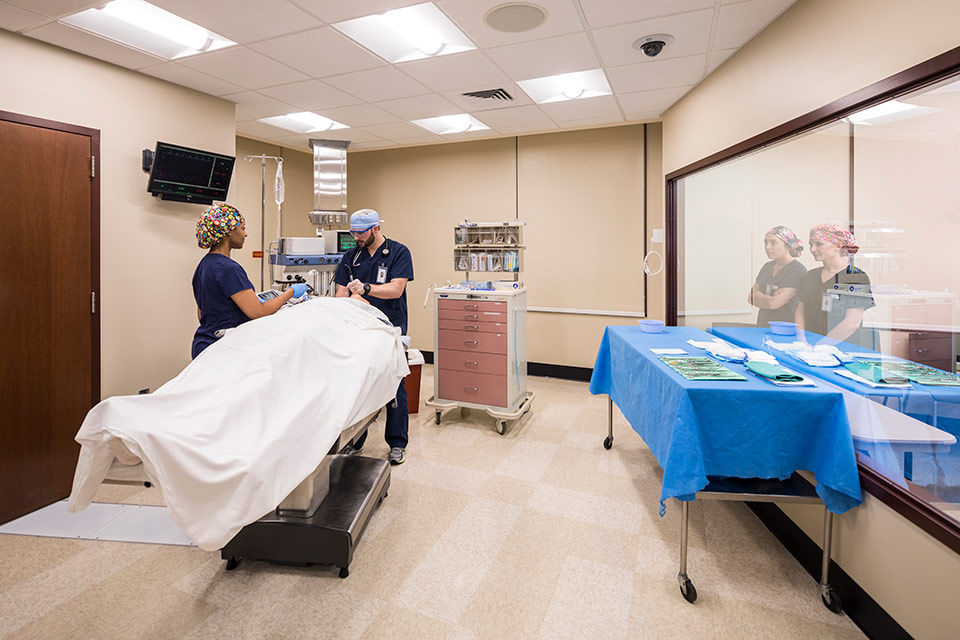 Operating Room
 In the operating room, nurse anesthesia students work with a Human Patient Simulation that has human-like physiology with exceptional lung mechanics, gas exchange, pharmacological response and the ability to interface with patient monitors.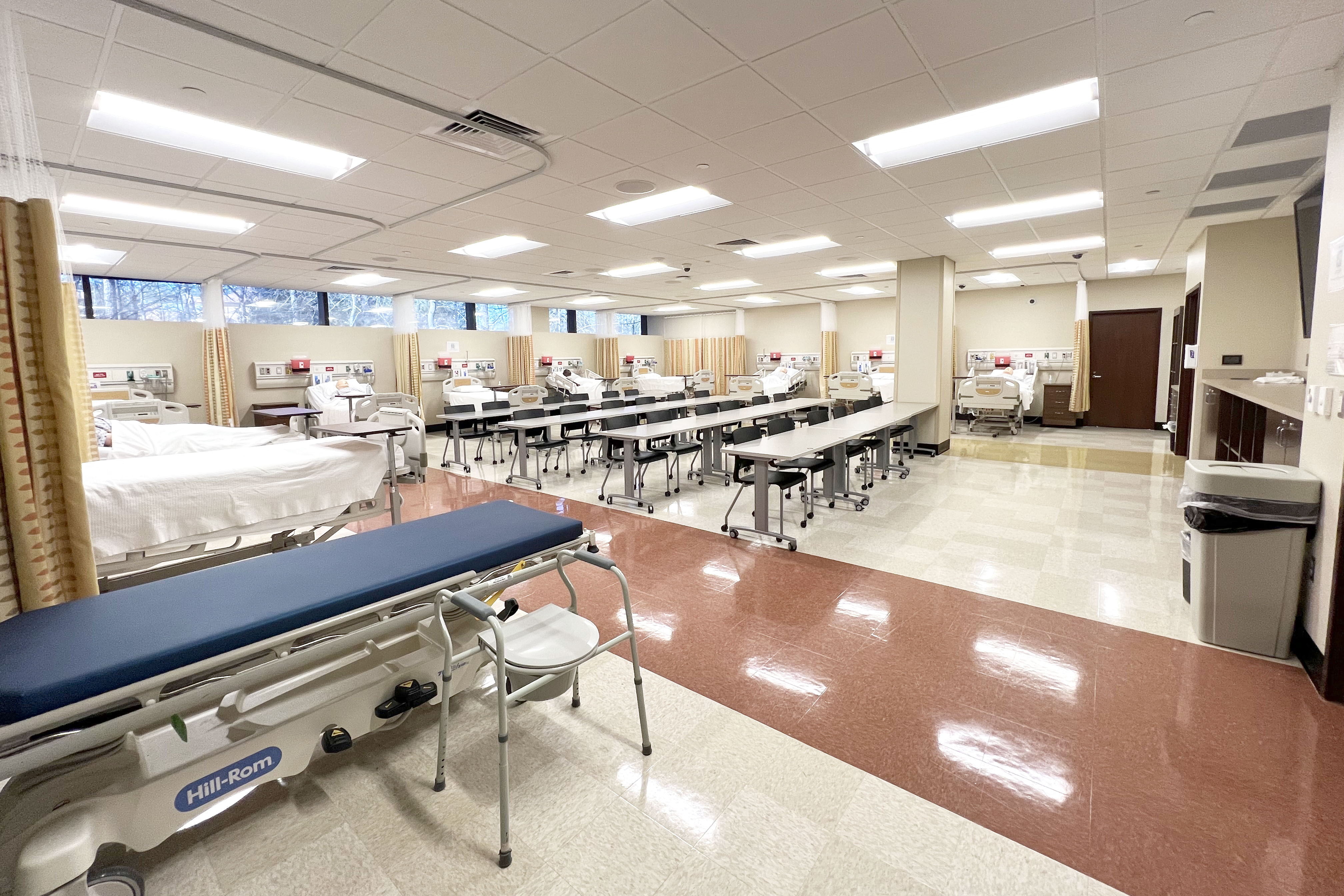 Assessment and Skill Labs
Three large lab spaces with 32 beds serve as spaces for students to learn, practice, document and demonstrate basic care and patient assessment competencies, utilizing task trainers and low-fidelity mannequins with equipment similar to that found in practice.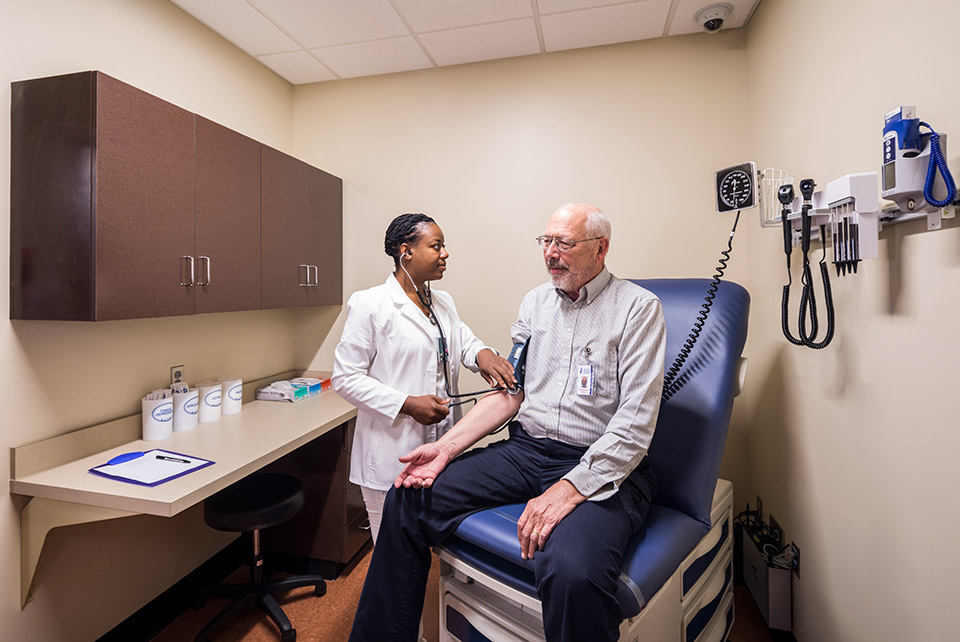 Standardized Patient Suite
The standardized patient suite includes 10 individual exam rooms with charting stations, a training room and a patient lounge. Standardized patients will be utilized to simulate realistic ambulatory care interactions.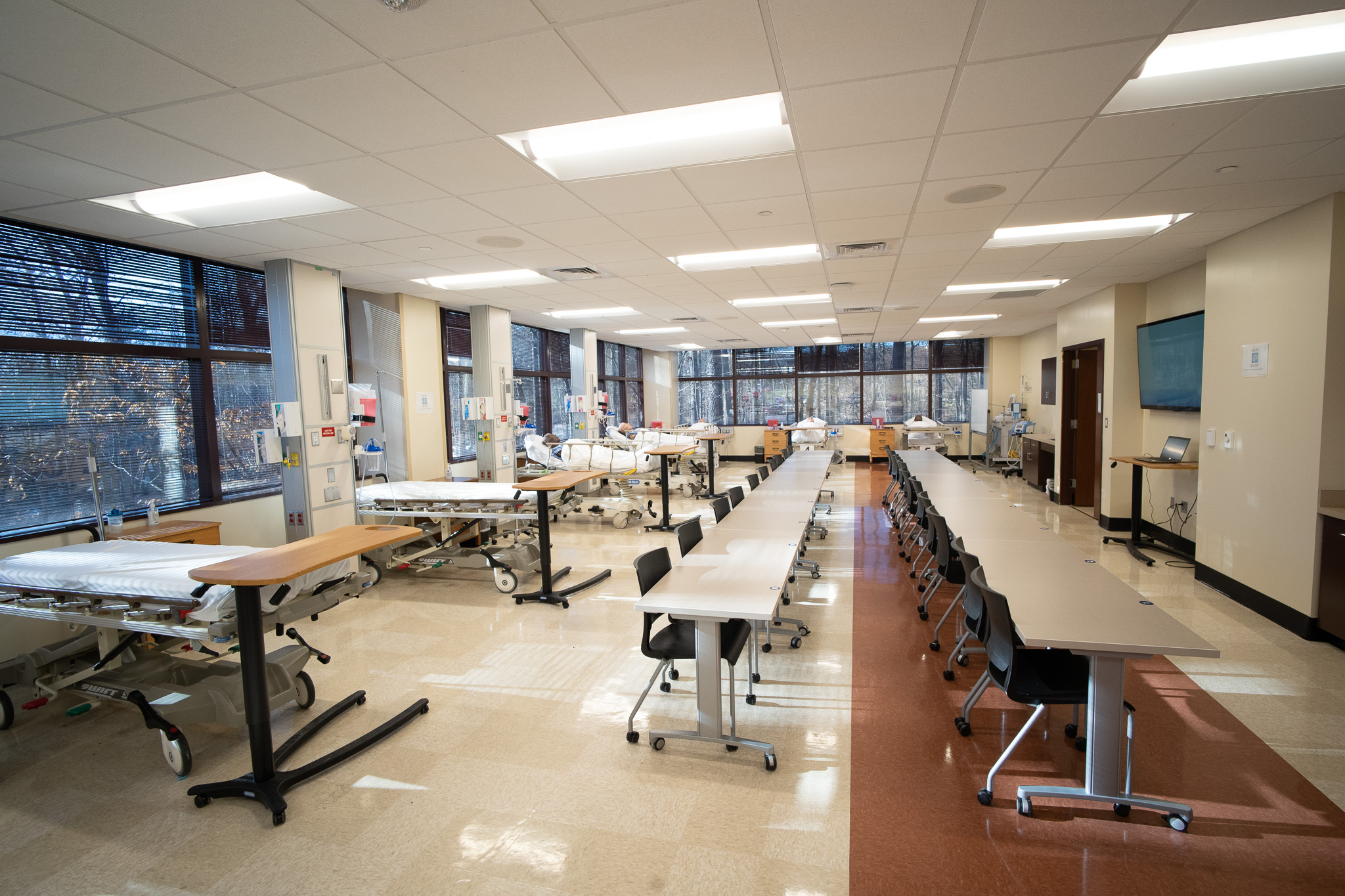 Flex Lab
The 10-bed lab houses medium fidelity mannequins to meet various needs of many programs. The space is also used as a procedural training lab utilizing a variety of task trainers. Activities include CPR, ACLS, patient assessment, and skills training.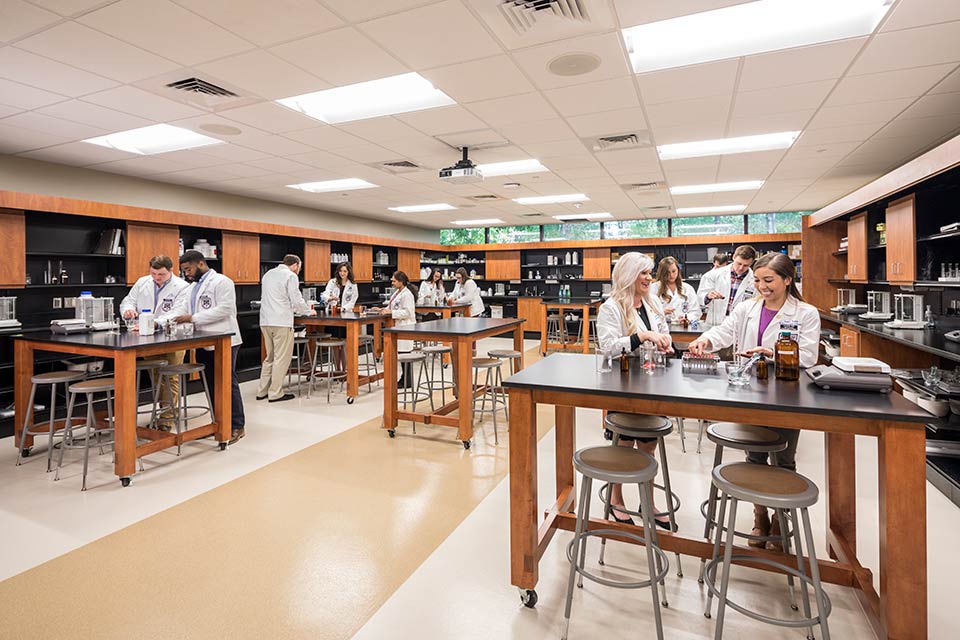 Non-Sterile Compounding Lab
Student pharmacists learn to prepare unique, custom-formulated prescriptions such as creams, solutions, capsules, and other dosage forms in this lab.  Students are  taught the most up-to-date, contemporary compounding techniques used in various pharmacy settings.

Sterile Compounding Lab
Using the U.S. Pharmacopeia (USP) guidelines for sterile-compounding facilities, this space was designed for students to learn the proper technique and processes for preparing sterile medication such as those administered to a patient intravenously.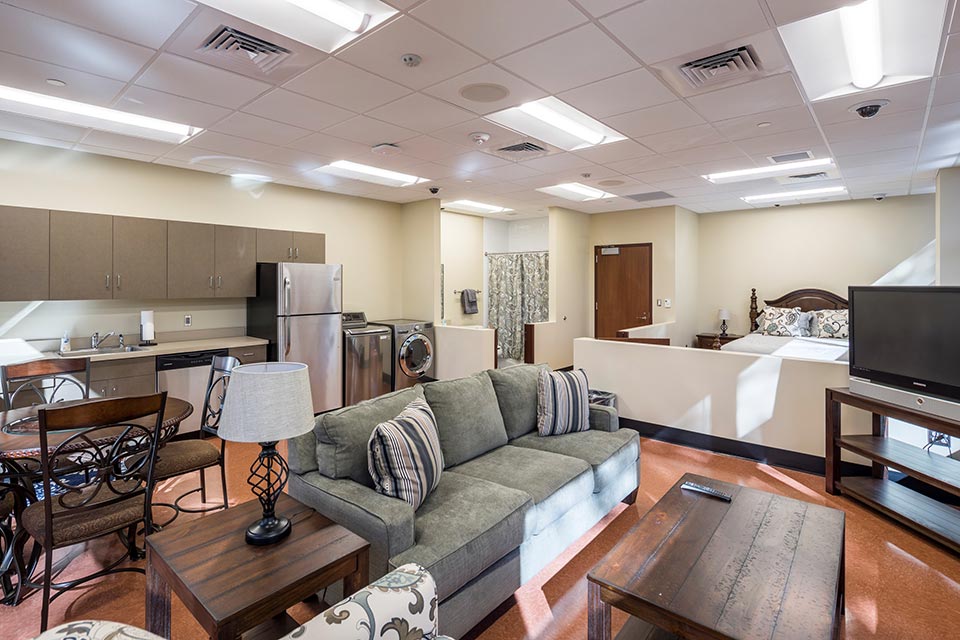 Home Care Lab
The 1,100 square foot home care unit looks and feels like a real studio apartment. The apartment allows students to practice in-home patient care and skills specific to the community setting.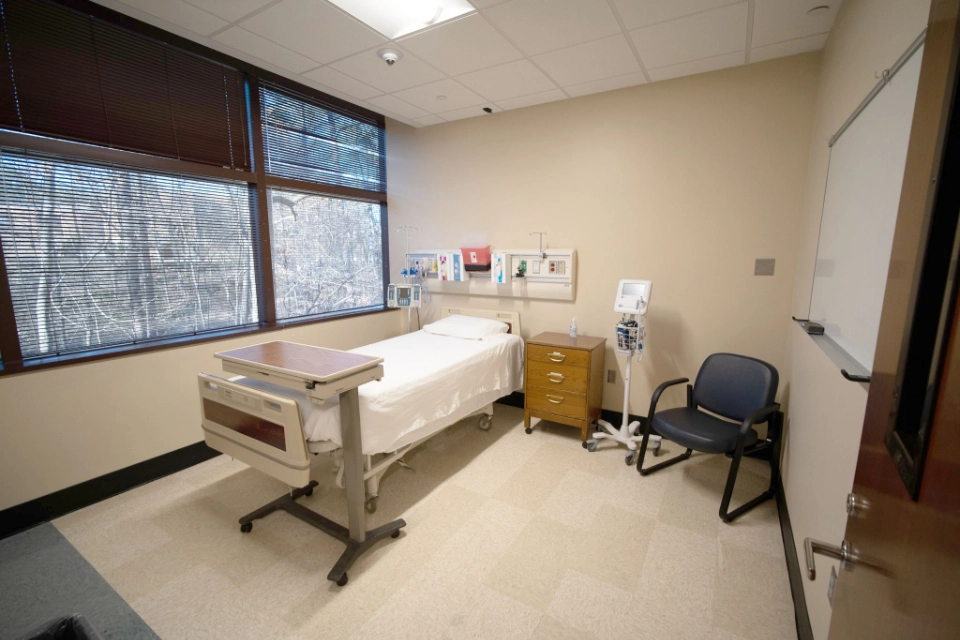 Acute Care Suite
A four-room suite with an inpatient hospital setting traditionally utilized for simulation with standardized patients. Rooms can be used for multi-patient simulation in an acute care setting.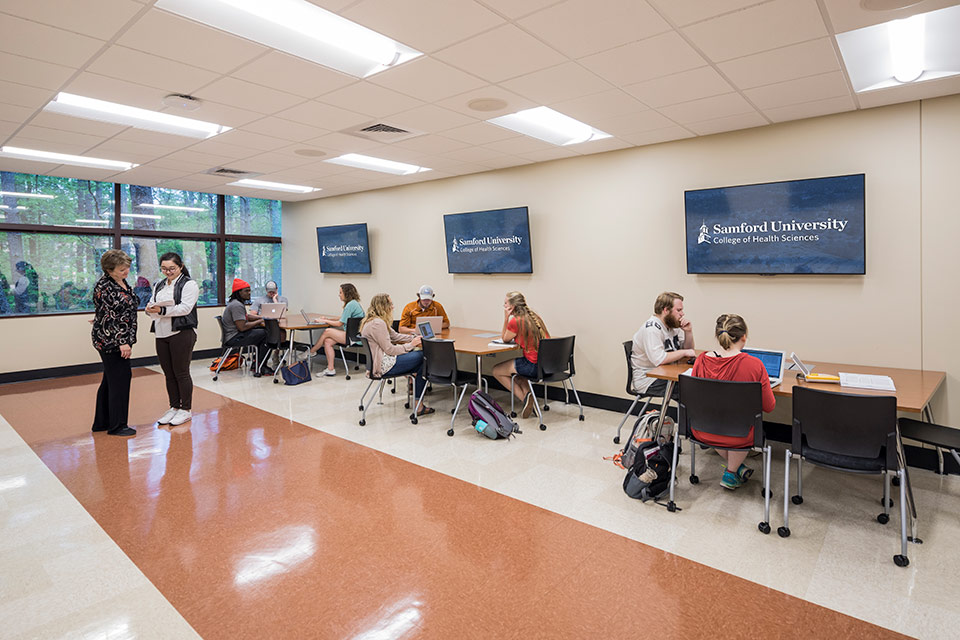 Active Learning Lab
The Active Learning Lab is a classroom environment designed to facilitate interprofessional education, case studies and group work focused on improving patient care quality and outcomes.