Published on October 30, 2019 by Morgan Black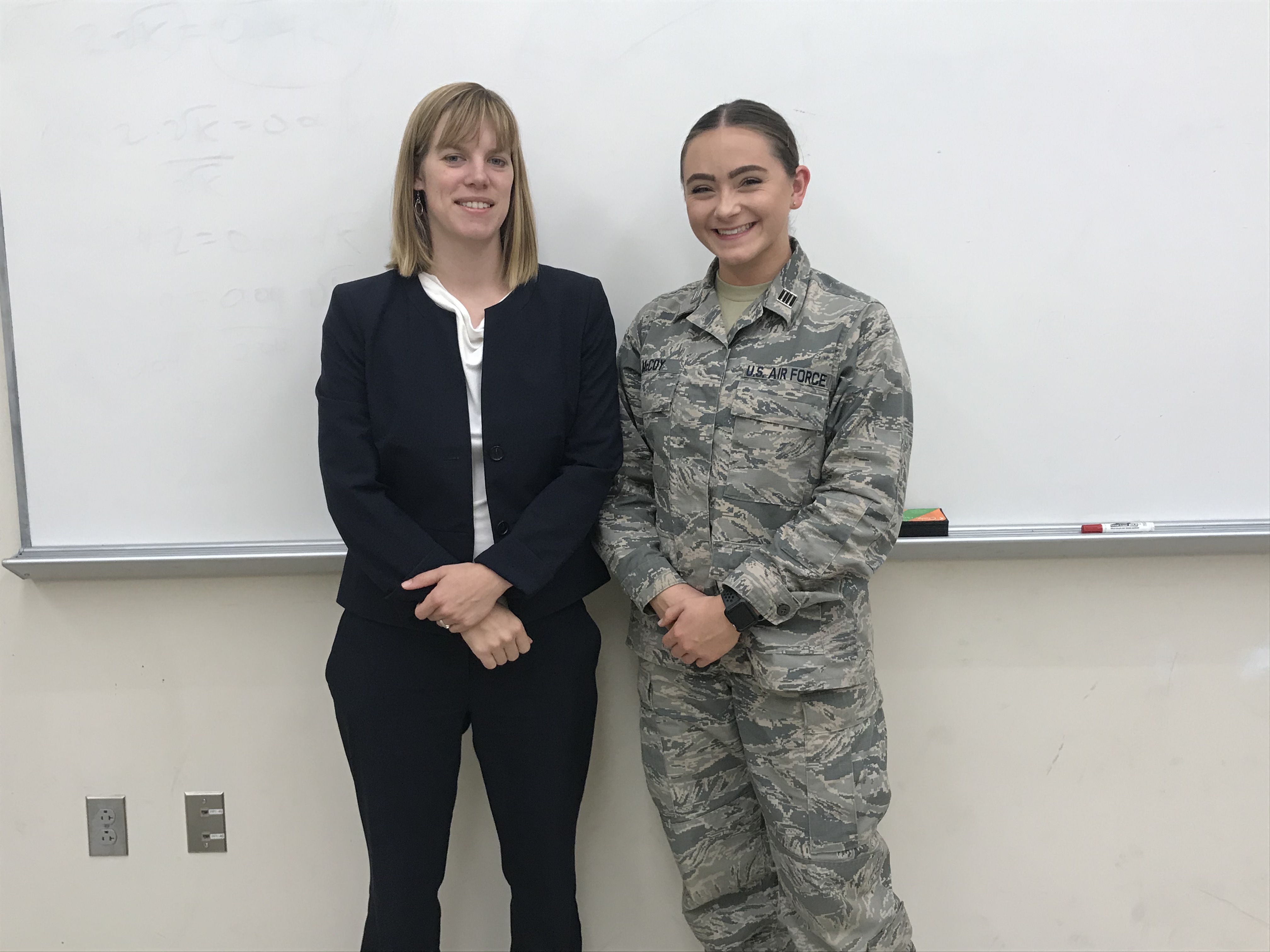 Samford University's Brock School of Business hosted an economics and women colloquium on Friday, Oct. 18. 
Joy Buchanan, assistant professor of quantitative analysis and economics in Brock School of Business, organized the colloquium with the support of The Institute for Humane Studies. 
Joined by students and faculty from Southeast Missouri State University, keynote speakers included professor Buchanan and Julia Norgaard, an assistant professor of economics at Pepperdine University's Seaver College. 
Focuses of the colloquium included the role of women in the U.S. economy and how that role has changed throughout the 19thand 20thcenturies, and the role of women in the economies of developing nations. Buchanan led a discussion centered around the scholarly field of behavioral and experimental economics. Additionally, there was a film screening and discussion of Mama Rwanda, a documentary about Rwandan women who lead economic recovery and become entrepreneurs out of necessity, balancing childcare and other duties after losing their husbands in Rwanda's genocide. This discussion was led by Norgaard. 
"Economics always provides an interesting lens for viewing social problems," Buchanan said. "Often, an economic way of thinking leads to new solutions. We know that the treatment and potential of women in the economy is an important and even controversial topic today." 
Buchanan added that the goal of the colloquium was to have a conversation about this topic, while considering facts from history and social science research, along with the usual statistics about female workplace compensation. 
"The result was a valuable discussion," she said. "Many participants said that they learned something new. I also learned from the discussion by hearing different points of view and different life experiences. The group was very diverse, so part of what the discussion involved was sharing stories that illuminated the roles of women in Asia or Africa or Eastern Europe, in addition to the U.S." 
Inspiration for the colloquium began when Samford economics faculty and students attended the Women in Economics Symposium in 2017 at the St. Louis Federal Reserve Bank. The Samford female economics and finance students subsequently started their own student organization called "Finance and Economics Women" or F.E.W. The significance of the acronym relates to the fact that few female students major in economics and finance. 
According to the National Center for Education Statistics (2018), only 30% of graduates with economics degrees are women, a trend that has remained constant from 2008 to 2018. 
Samford students who participated in the colloquium include seniors Kelly Raggett, an economics major from Garden Grove, California; Isaac Emery, a double major in marketing and management from Kingsport, Tennessee; and Shian Mallory, an accounting major from Germantown, Tennessee; and juniors Becca McCoy, an economics major from Huntsville, Alabama; and Cassidy Goble, a double major in economics and finance from Lake Mary, Florida.