Published on May 1, 2019 by Morgan Black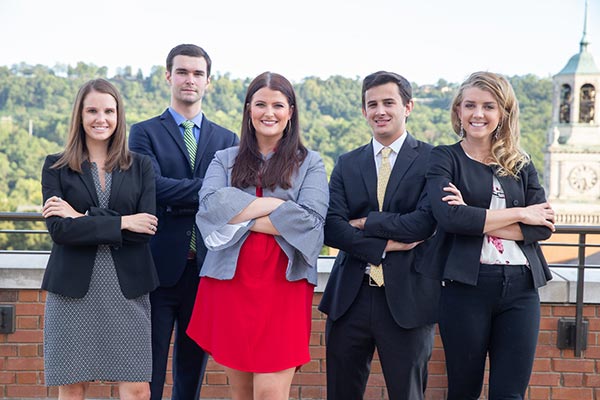 Samford University's Brock School of Business' professional sales concentration has once again been recognized by the Sales Education Foundation (SEF) as a Top University Sales Program in the foundation's annual magazine for 2019.
Noted for its low faculty-student ratio, quality internships and advisory board, the program has made SEF's list in each year of the program's existence since it began in 2015. Evaluated on several metrics, Samford's sales program is one of the few programs in the country to require both a Customer Relationship Management (CRM) course and a sales internship. Emphasizing practical skills, the CRM course provides students with hands-on experience with both Salesforce.com and HubSpot – two of the industry's leading CRM tools.
"It is an honor to be included in the Sales Education Foundation's Top Sales Programs," said Clif Eason, director of the sales program and assistant professor of marketing. "We continue to invest in this program with the help of our advisory board and industry partners, and it is paying off with high-quality internships, great jobs after graduation, and recognition such as this."
The professional sales concentration is a four-course sequence designed to hone students' communication skills, enhance professionalism, and deepen their understanding of the dynamics of the buyer-seller relationship. Using cutting-edge technology as well as traditional sales education methods, the curriculum is continually revised to ensure it focuses on helping students develop the skills and attributes demanded in today's sales landscape.
###
Professional Sales Concentration 
Professional Sales National Competition Team Advances to Final Round of B2B National Sales Competition