Published on February 8, 2021 by Leighton Doores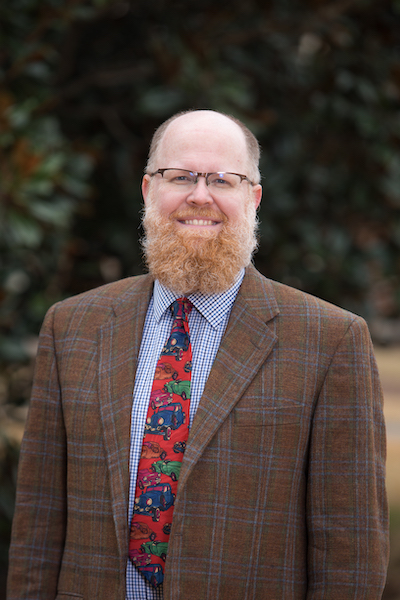 Professor of human development and family science
Jonathan Davis
was chosen to receive a grant for a faculty short course from Samford University's
William E. and Wylodine H. Hull Fund for Christian Scholarship
.
The William E. and Wylodine H. Hull Fund for Christian Scholarship seeks to strengthen the Christian character and institutional purpose of Samford University by supporting faculty who are interested in how the integration of faith and higher education enriches the life of the academy and the church, preparing both to respond more faithfully and justly to the pressing social, cultural, and moral challenges of the day.
The grant allows faculty to explore a challenging conceptual idea or pressing social, cultural, or moral issue from an interdisciplinary perspective informed by Christian faith. Davis will collaborate with
Theresa C. Davidson
, Howard College of Arts and Sciences professor and sociology program director, to create a series of videos on racial awareness to cultivate a more inclusive and equitable campus community.
"It feels like people are having a realization that others' experiences have been so different from theirs that they couldn't really believe it for a while, and now they believe it but they don't know what to do about it," said Davis. "I hope we can actually address the things that are so painful to folks because we have a community that is so caring and inviting to those conversations."
Davis says that he hopes the videos will equip faculty to talk about race more confidently and openly, and to serve as an encouraging resource. In turn, he hopes students will feel more comfortable in their classes, particularly students who might feel marginalized or excluded.
"This is crucial to our identity. It's like the air we breathe," said Davis. "It's something that is so fundamental that by ignoring it we're really imperiling our future. In some ways this is like climate change on a cultural level. If you build a system that systematically keeps unfairness in place, it's not sustainable. In terms of our education at Samford, if we let our students leave us without understanding how to connect and relate to the diversity of people they're going to encounter in the world, we're doing them a terrible disservice."