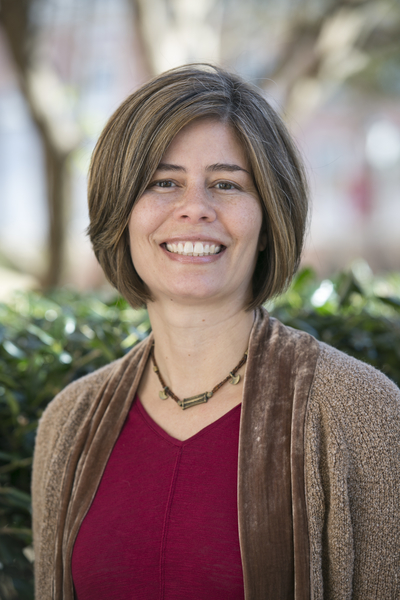 Professor and Sociology Program Director, Department of Geography & Sociology Program Director, Race, Ethnicity, & Social Justice Minor Director
Howard College of Arts and Sciences
Geography and Sociology
242 Ingalls Hall
 Originally from Tucson, Ariz., Theresa Davidson came to Samford's sociology department in 2005. She was attracted to Samford because of the close relationships she could have with her students and colleagues. She says that Samford's small class sizes allow her to have more one-on-one time with her students and colleagues.
Both of Davidson's parents were teachers and she found in graduate school the same passion for teaching. She currently teaches Samford's Introduction to Sociology, Research Methods, Race Relations, Gender Studies, and Social Class and Inequality courses. She says she most enjoys teaching these classes because they challenge students to look at the world in a different way create social change.
Outside of class, Davidson she spends time with her daughter, reads non-fiction, spends time outside and enjoys photography.
Degrees and Certifications
BA, University of Arizona
MA, Northern Arizona University
PhD, Louisiana State University