Quick Facts
Established: 1841
Enrollment: 945
Dean: Timothy D. Hall
As the heart of Samford University, Howard College of Arts and Sciences inspires students to a lifetime of inquiry and service through engaged learning, faculty research and vocational discovery within the liberal arts and the Christian ethical and intellectual traditions.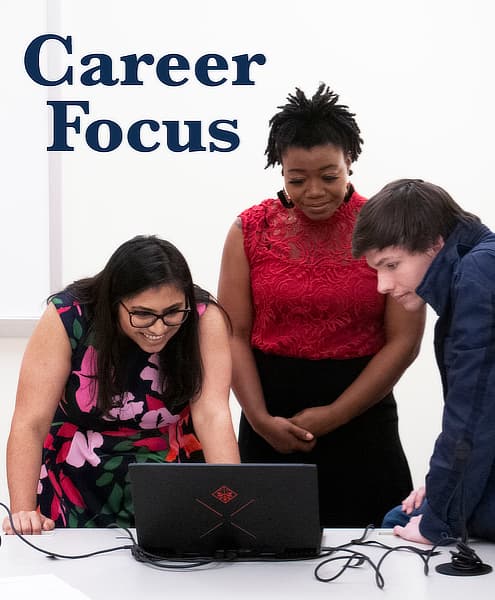 Learn how students build custom professional pathways!
Latest News

Debate Team Wins First Tournament of 2022
Samford debaters won in the varsity division of their first tournament of the year, and made it the final four of the junior varsity division. 

Rau Called to Career at Intersection of Faith, Social Justice
"I felt called to Birmingham in kind of a weird way," Libby Rau said. "I didn't realize until I got here why. I really do think it was because of this civil rights and racial justice and criminal justice work that Birmingham is so central to." She also found that Samford University could help her relate her faith to those pressing social issues. 

For Computer Science Students, Internships, Research Are Essential Steps On Career Path
A panel moderated by professor Greg Kawell this fall introduced students to the internships and external research experiences for undergraduates (REUs) that can have a profound impact on career paths.