The Howard College of Arts and Sciences Advising Center is dedicated to working with every student to find the right major, to develop an academic plan and to help navigate academic opportunities. We are committed to providing the support, encouragement and guidance students need to achieve their academic goals.
Meet Your Academic Advising Team
Dana Basinger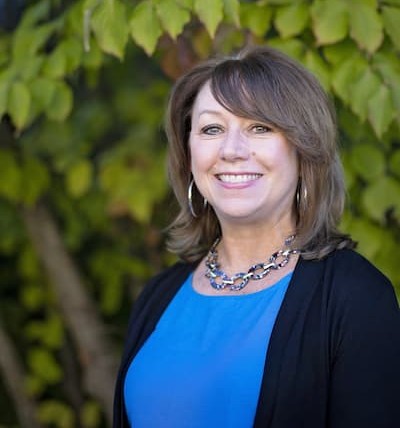 Assistant Dean
Howard College of Arts and Sciences
Communication Arts
Office: 101 Brooks Hall
Email: dkbasing@samford.edu
Phone: 205-726-2216
Dana Basinger grew up in Birmingham, Alabama. She received her Bachelor of Arts and Master's degrees in English from the University of Alabama in Birmingham. She always knew she wanted to teach, and she felt she couldn't take a position that did not involve working with students in the energizing environment of the classroom.
One of the things she loves most about teaching is forming relationships with her students. Basinger believes incorporating service learning into her Communications Arts and Foundations classes makes teaching not only more meaningful for her, but more meaningful for her students as well.
Before coming to Samford, Basinger worked as an adjunct instructor of English at the University of Montevallo and as an English teacher at Homewood High School. At Samford, she has served as Director of Freshman Life and Assistant Dean for Howard College of Arts and Sciences. In her current position, Basinger is available to help her students as much as possible. She enjoys that role and hopes to continue to be a "go-to" person for students.
Basinger believes that the most important thing in teaching is helping students every day to understand why they are here, and why they are doing what they're doing; helping them realize their purpose in even the smallest of things.
Degrees and Certifications
B.A., University of Alabama in Birmingham
M.A., University of Alabama in Birmingham
Leslie Armstrong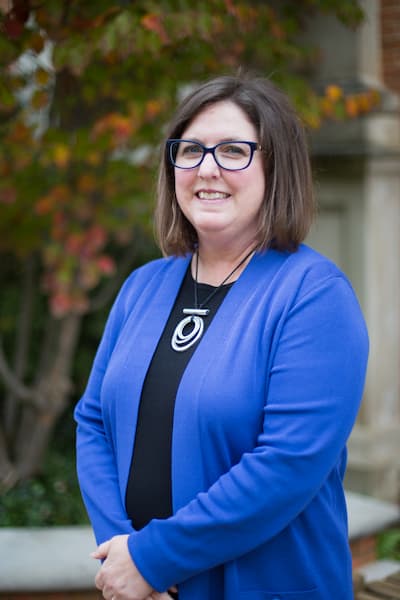 Academic Advisor
Howard College of Arts and Sciences
Office of the Dean
Office: 110 Brooks Hall
Email: larmstr3@samford.edu
Phone: 205-726-4890
Leslie Armstrong has been working with college students for over ten years, having discovered her passion while a student at Mississippi State University. During her junior year of college, she began volunteering in the Disability Support Services Office. It was there that she realized that working with students on a college campus was something she wanted to do as a career. She completed a graduate program in Student Development in Higher Education and has been working with college students ever since except for a 15-year break to stay home with her children.
"I love working directly with students and watching how each individual progresses from our first contact through graduation," Leslie said.
Advising is more than approving a student's class schedule each semester. Advising plays a role in promoting student success and retaining students. Advisors who are able to connect with students help those students become engaged, and the students are then more likely to make good choices that move them toward graduation and careers or graduate school.
"You have to care about students, but you also have to care about the department, college and university which you are representing," she explained. "Part of being a good advisor is making sure that university standards are upheld and applied consistently."
Mrs. Armstrong has four children ranging from high school to middle school. She is a sports fan and is often spotted in the stands watching her sons or daughter play soccer, lacrosse, basketball or volleyball.  Her family enjoys watching collegiate sports, going out to eat, working in the yard and binging on Netflix shows.
Degrees and Certifications
B.B.A., Mississippi State University
M.S., Mississippi State University
Grace Baker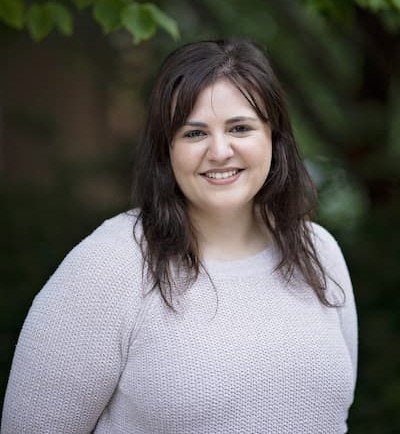 Academic Advisor
Howard College of Arts and Sciences
Office of the Dean
Office: 108 Brooks Hall
Email: gbaker3@samford.edu
Phone: 205-726-2947
While initially earning her Bachelor's of English from the University of North Alabama, Grace Baker vowed never to pursue a career in the field of education. She managed to keep this vow for the majority of her time as an undergraduate, that is until a pesky professor of education initiated a series of lengthy conversations with her. Much to her dismay, she finally had a change of heart.
This "change of heart" led Baker to fulfill an unexpected position as the permanent substitute for an 8th-grade English class in Florence, Alabama. The value of a career in education was truly demonstrated to Baker over the course of the following four months. At the end of her final teaching unit on The Outsiders, one of Baker's beloved students wrote her a thank-you letter in which he asked her to "stay gold and stay passionate about teaching."
Baker went on to earn her Master's of Education from the University of West Alabama, and upon the completion of this program, she joined Samford's advising team in 2022. While she considers her time in the classroom to have been a blessing, Baker feels that she can ultimately serve students best by sharing the same gift she once received from her former pesky professor: a personal discussion about the direction of one's future. She considers it a joy to learn about what makes each student unique, and she truly believes that the best part of her job is being able to lay witness to a piece of each student's adventure at Samford University.
Degrees and Certifications 
B.S., English, University of North Alabama
M.Ed., University of West Alabama
Request an Advising Appointment
Academic advising appointments are available for advisor changes, major/minor changes, schedule questions, policy explanations, 4-year plans, major exploration, and any other advising-related subject.
To request an appointment, select your advisor from the list below and send an e-mail indicating the reason for your request and times you are available. 
Essential Resources
General Education: Distribution Areas
Samford University's required core curriculum of 22 credits provides the academic foundation for all undergraduate students.
Prepare for Registration
Samford students register for credit courses via the web, through the campus portal, during their assigned registration time. Undergraduate students must obtain an alternate PIN from their advisor and complete a trial study list before registration can take place.
Prepare for Graduation
Transfer Credits
What If I Am Undeclared?
The HCAS Academic Advising team is committed to helping you explore, evaluate and declare your major.
Advisor Resources
Announcements