Student Service Opportunities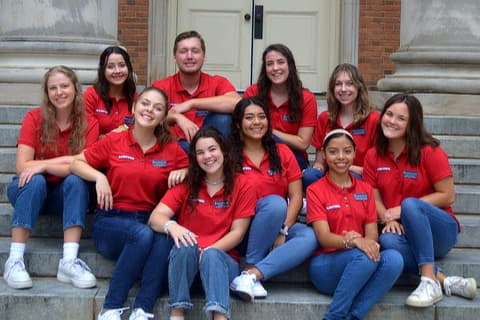 International Ambassadors
International Ambassadors represent the Global Engagement Office at Samford University by serving as advocates for cross-cultural exchange, promoting international education, and developing intercultural programming. These student leaders will help the Global Engagement Office promote and recruit for events and programs, provide peer advising to both domestic and international students, and serve as role models for Global Engagement on campus.
Applications open Spring 2023.
International Student and Scholar Services Internship
The International Student and Scholar Services Intern works alongside the International Student Coordinator to provide guidance and services to international students. This internship is a wonderful opportunity for any student interested in exploring career opportunities in international education, student affairs, government/policy work or immigration services. Please view the application and description of internship outcomes, responsibilities, and qualifications.
Applications are open October 13-28, 2022.
Our Team