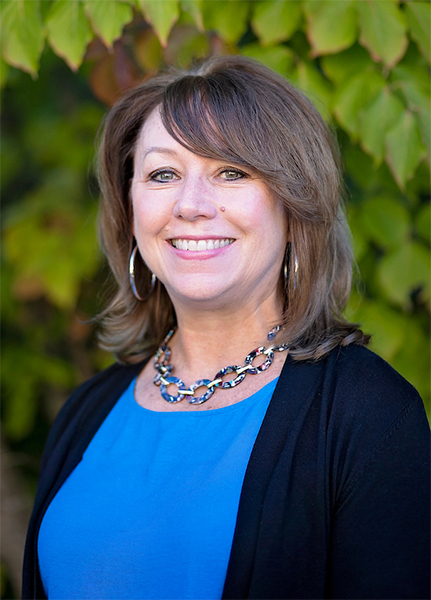 Assistant Dean
Howard College of Arts and Sciences
Communication Arts
101 Brooks Hall
Dana Basinger grew up in Birmingham, Alabama. She received her Bachelor of Arts and Master's degrees in English from the University o fAlabama in Birmingham. She always knew she wanted to teach, and she felt she couldn't take a position that did not involve working with students in the energizing environment of the classroom.
One of the things she loves most about teaching is forming relationships with her students. Basinger believes incorporating service learning into her Communications Arts and Foundations classes makes teaching not only more meaningful for her, but more meaningful for her students as well.
Before coming to Samford, Basinger worked as an adjunct instructor of English at the University of Montevallo and as an English teacher at Homewood High School. At Samford, she has served as Director of Freshman Life and Assistant Dean for Howard College of Arts and Sciences. In her current position, Basinger is available to help her students as much as possible. She enjoys that role and hopes to continue to be a "go-to" person for students.
Basinger believes that the most important thing in teaching is helping students everyday to understand why they are here, and why they are doing what they're doing; helping them realize their purpose in even the smallest of things.
Degrees and Certifications
B.A., University of Alabama in Birmingham
M.A., University of Alabama in Birmingham
Presentations
"Enquiry Based Learning: An International Experience."

Problem Based Learning
International Conference, University of Colima, Mexico, January 2008 with Dean David
Chapman, Charles Workman, Jim Brown

"Instructingthe Instructors: A Three-Pronged Approach to FYE Course Instructor Training."

Presentation at 26th Annual Conference on the First Year Experience, Dallas, TX, February 2007 with Lori Brand Bateman.

"Focus: Enhancing the Prominence of the FYE Course."

Presentation at 25th Annual
Conference on the First Year Experience, Atlanta, February 2006, with Mary Sue Baldwin and Lori Brand Bateman

"Transformational Learning Abilities at Samford University."

American Association of
Colleges and Universities, Poster session, Washington D.C., November 2003 with Mary Sue Baldwin
 

"How 15 Faculty Members Spent 1 Summer Writing 4 Problems for 700 Students."


Problem Based Learning conference, Baltimore MD, June 2002, with Lynette Sandley
 

"BringingDown the Barricades: An Integrated Communication Arts Course."

National
Communication Association, Atlanta, November 2001, panel presentation withDavid
Chapman, Lynette Sandley, Sonya Davis, Ken Kirby, Dave Dedo, Marcia Hotchkiss, David Shipley
 "What Do You Want on this Assignment? How a Problem-Based Classroom Affects
Students' Composing Processes." Conference on College Composition and Communication, Denver,April 2001, panel presentation with David Chapman, Dave Dedo, Lynette Sandley
 

"Reimagining First-Year Composition as an Integrated Communication Course. "

Conference on CollegeComposition and Communication, Minneapolis, March 2000, panel presentation with David Chapman, Bryan Johnson, Lynette Sandley
 

"PBL in Social Science and Community Based Programs."

Problem Based Learning 2000, Samford University, panel presentation with Lynette Sandley and Amanda Borden