Published on May 22, 2020 by Sara Roman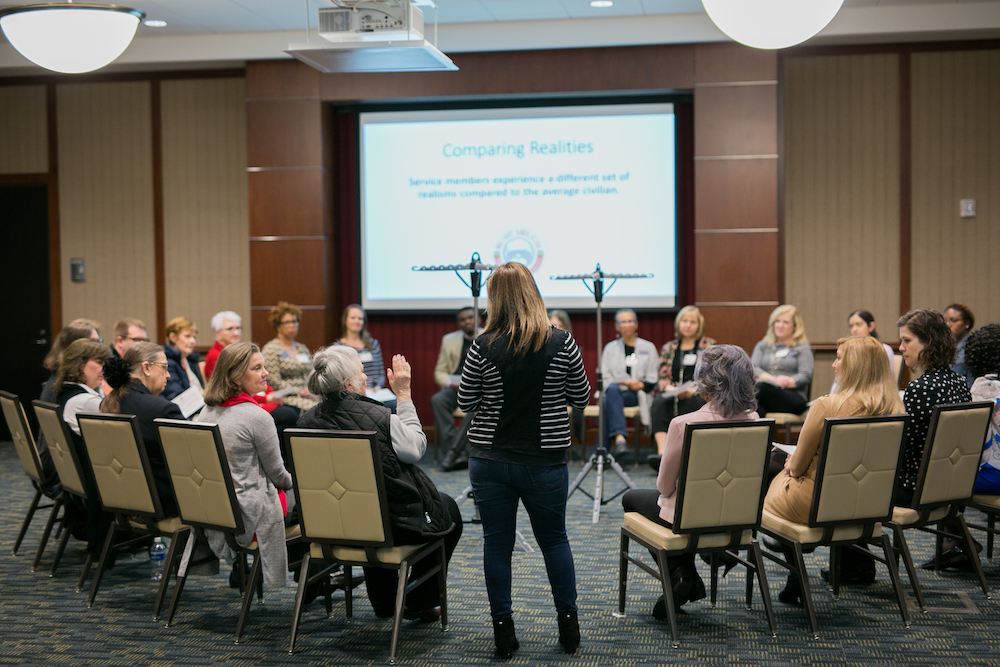 Many military service members and veterans opt to go to college to complete or advance their education; however, challenges often occur. Earlier this year, Samford's Ida Moffett School of Nursing partnered with Davenport University to present a simulation highlighting the experiences and obstacles commonly reported by military service members and veterans transitioning into an academic setting. Faculty, staff and admissions teams from across the university participated in the event.
During the professional development event, attendees participated in interactive, experiential learning focused on the difficulties faced by student veterans, their specific academic and clinical needs and best practices for admissions and retention.
Participants had the opportunity to hear firsthand from a military student who shared her personal testimony of the difficulties she faced after returning home. In addition, participants read aloud common misconceptions surrounding the military return to home process. 
"It was eye opening but also very intense," said Trisha Stovall, undergraduate recruitment and admission counselor for Ida Moffett School of Nursing. "It made me rethink the approach that I take with our veteran prospects."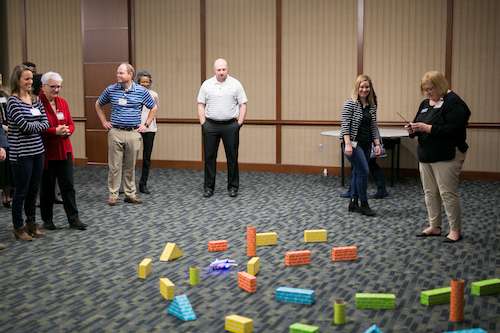 An interactive simulation was used to highlight many of the obstacles that veterans face when returning home after a term of service. Volunteers attempted to navigate a plane through a course that had numerous roadblocks and obstacles along the way.
The participants also learned best practices and strategies to prepare veterans to enter the civilian workforce and aid them in success.
"We are proud to offer this opportunity to the faculty and staff across our institution. It is important that we are aware of the difficulties that our military personnel face and that we are properly trained to support them during their transition from service to academics and academics to career," said Stephanie Wynn, assistant dean of scholarly activities for Ida Moffett School of Nursing.  "This is just a small way that we can honor and support our military members who have sacrificed so much for us." 
Through the Health Services and Resources Administration grant, Ida Moffett School of Nursing offers a Veterans Bachelor of Science in Nursing pathway that is specifically designed for honorable or generally discharged service members, reservists or guard members. The program curriculum bridges the gap between military culture and today's professional nursing culture, even allowing veterans and military service members to receive credit for prior valuable hands-on learning experiences.