Published on December 16, 2015 by Blake Gardner  
The 2015 Major League Baseball season is in the books, with the Kansas City Royals riding outstanding pitching, airtight team defense, and clutch hitting to their second straight pennant and their first World Championship since 1985. Over the next few months, general managers and team presidents across baseball will be looking to upgrade their ball clubs through trades, waiver pickups and free agent signings.
But one unresolved matter casts a shadow across the entire league. The Collective Bargaining Agreement, the labor contract that unites all 30 teams and the Major League Baseball Players Association (MLBPA), expires in almost a calendar year, December 1, 2016. And while the odds of a work stoppage are unknown until the two sides formally begin negotiations, there are certainly issues that need to be addressed by both sides, some that could have key ramifications on the future of the league and the growth of the game.
Let's start with this: Baseball, financially, is in excellent shape. The average valuation for a major league club has risen a massive 48% from 2014 to 2015, in large part due to the new TV deals the league has negotiated nationally, and that clubs themselves have negotiated on a local level. For example, the St. Louis Cardinals signed an extension with Fox Sports Midwest that will make the TV property the exclusive broadcast partner of the Cardinals, for the small fee of $1 billion over the next 15 years.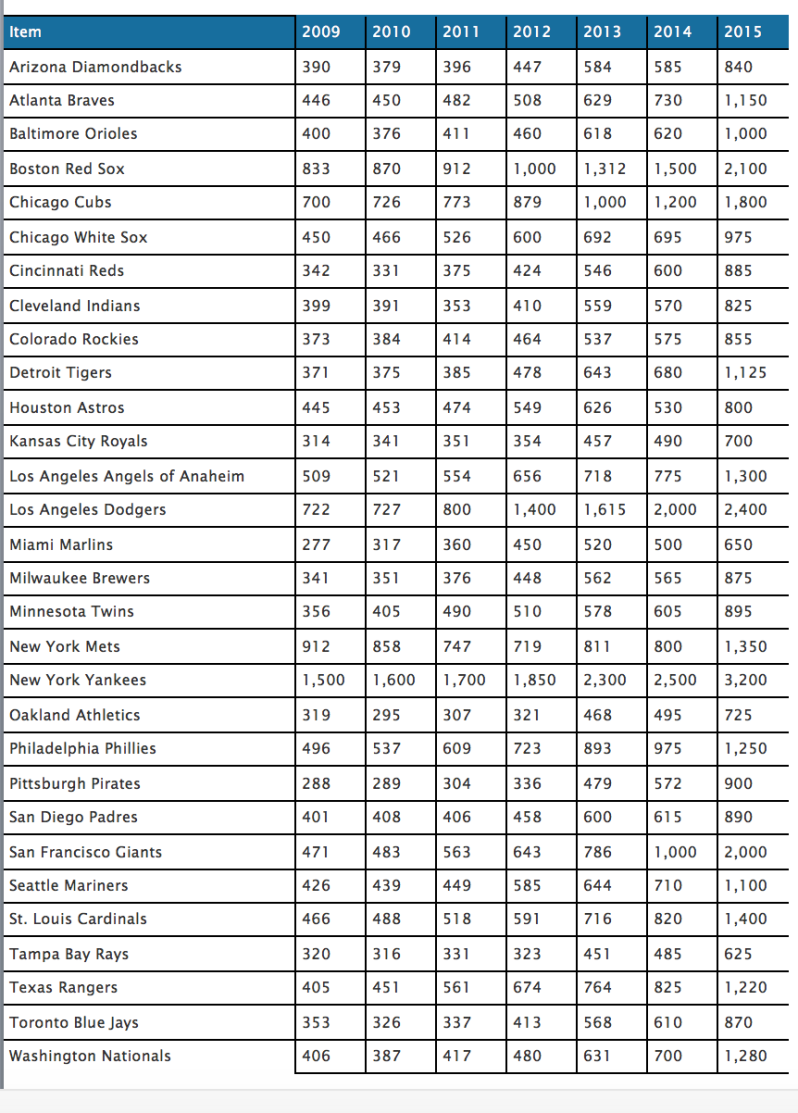 The Problem
Over the past decade and a half, the players' share of those dollars generated by the league has declined by millions of dollars. In the early 2000s, over 55% of all revenues went to the players, while the owners collected around 44%. However, the current split shows a huge shift in dynamic, as it's the owners who now rake in approximately 57% of revenues, to just 43% for the players.
One way to reverse this trend would be to institute a salary floor, meaning that each club would be forced to spend a certain amount of money on players every year, to ensure the players get at least the dollar amount of the floor across the league. But establishment of a salary floor would require the implementation of a salary cap, something that the players association has never considered, and for good reason, since baseball salaries are routinely some of the highest in North American professional sports (looking at you, Giancarlo Stanton, recipient of a 13 year, $325 million deal just last year).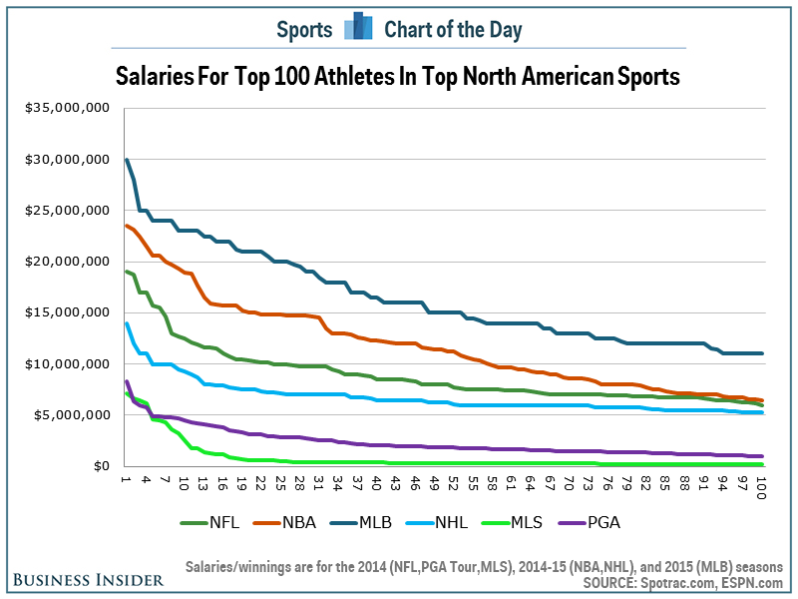 Another more realistic option would be to increase to minimum salary for all MLB players, which currently stands at $500,000 per year, $3.5 million shy of the average MLB salary. Or perhaps the players association could try to convince the league to loosen some of its spending restrictions. One example of this would be the luxury tax threshold, which taxes teams anywhere from 17.5% to 50% for every dollar they spend on players over the $189 million threshold, depending on how many years the club has exceeded the limit. Raising the limit would free up some cash for teams to spend more money on the free agent market or locking up their own players, while still being fairly financially prudent and avoiding the dreaded tax.
But nowhere in either argument is there really an incentive for the owners to acquiesce to any of these potential demands. So where does the MLBPA concede to gain a fairer revenue-sharing system? Nobody really knows, but it should make for some interesting negotiations over the next few months.
References
Baseball: MLB Team Valuations (Forbes). (n.d.). Retrieved November 15, 2015.
Berg, T. (2015, April 1). The average MLB salary is over $4 million and players still get $100 a day in meal money. Retrieved November 15, 2015, from http://ftw.usatoday.com/
Foldy, Rob. (Photograph). 2014. Miami, FL. Getty Images.
Gaines, C. (2015, February 25). Baseball dominates the sports world when it comes to salaries. Retrieved November 15, 2015.
Grow, N. (2015, May 1). MLB's Evolving Luxury Tax. Retrieved November 15, 2015.
Grow, N. (2015, November 10). An Early Preview of MLB's 2016 CBA Negotiations: Part I. Retrieved November 15, 2015.
Neyer, R. (2015, November 13). Will Players Hold Out For Bigger Piece of the Dollars Pie? Retrieved November 15, 2015.
Ozanian, M. (2015, February 25). MLB Worth $36 Billion As Team Values Hit Record $1.2 Billion Average. Retrieved November 15, 2015.
Perry, D. (2015, November 11). Boras' comments hint at battleground between players, owners. Retrieved November 15, 2015.
This blog post was written by Samford University student Blake Gardner.