"Pepsi NFL" by JeepersMedia is licensed under CC BY 2.0.
Social Media Affinity Rankings by League
In the analyses below, we explore differences in indexed affinity between competing brands.
Indexed affinity in this specific case is the relationship in affinity between a certain team's followers for a specific brand compared to the baseline audience (general Twitter population sample). For example, a 10.2 indexed affinity for Southwest for the Tennessee Titans means Titans fans are 10.2x more likely to follow the airline than the general population.
Delta vs. Southwest
NFL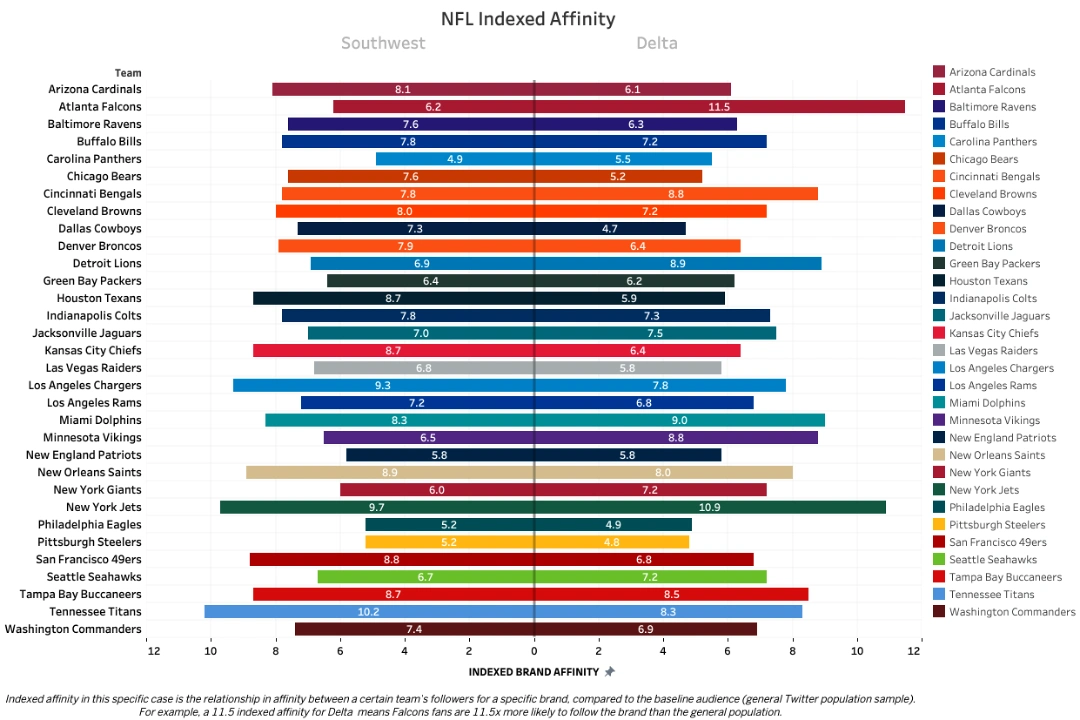 NBA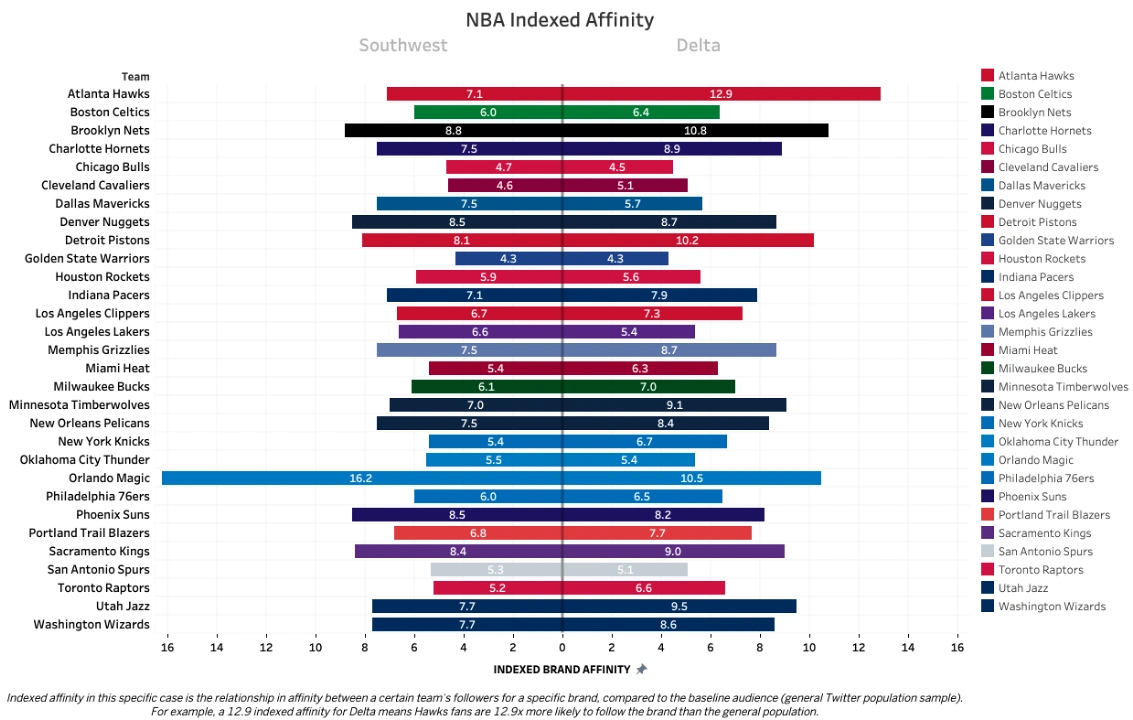 MLB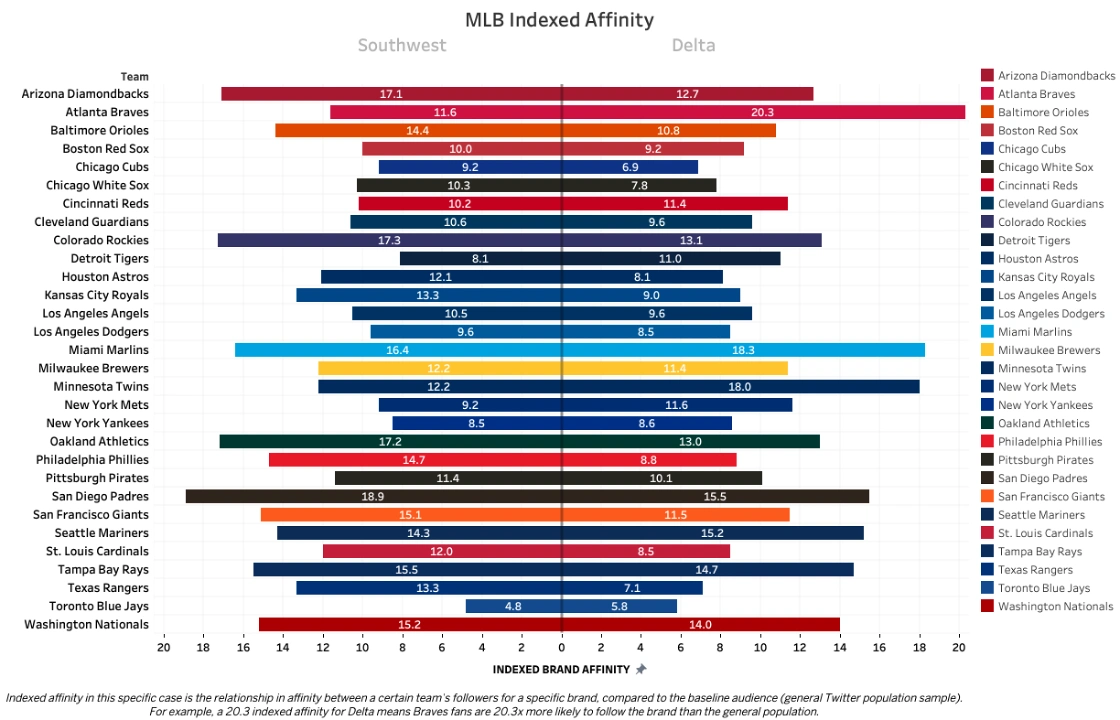 Coca-Cola vs. Pepsi
NFL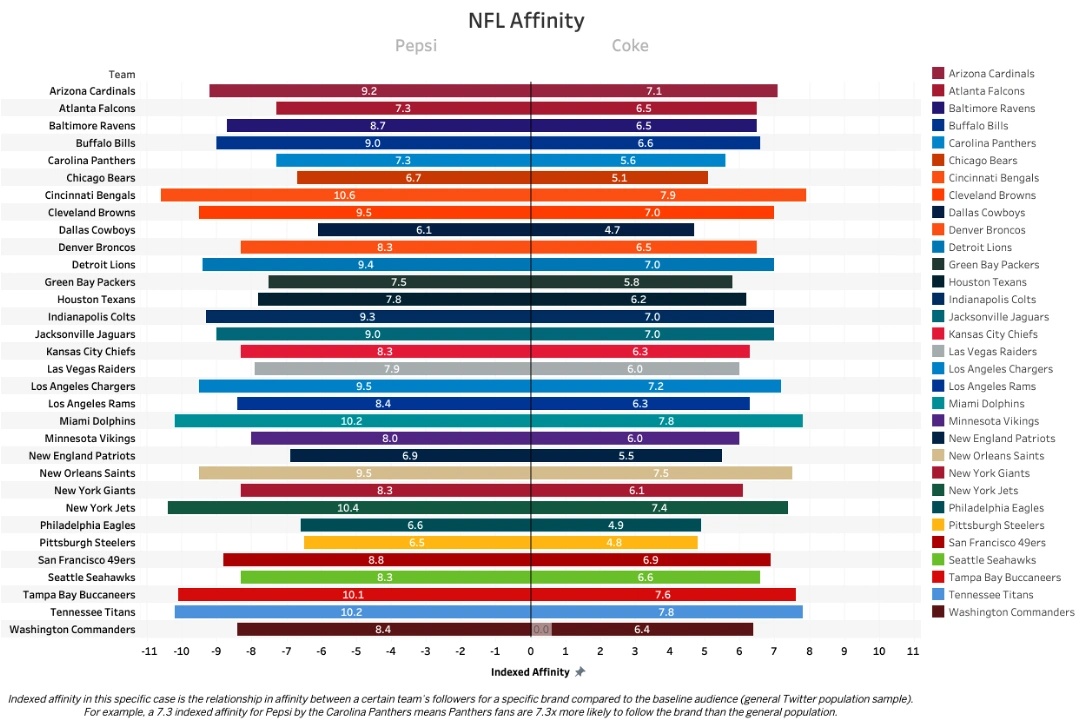 NBA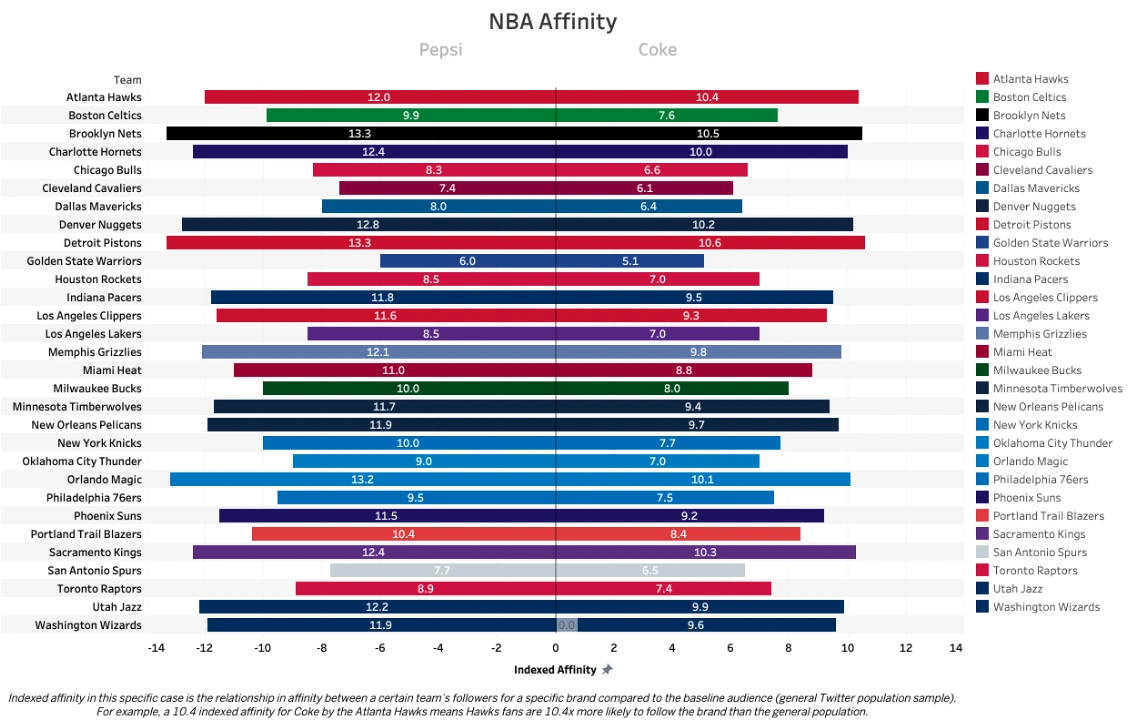 MLB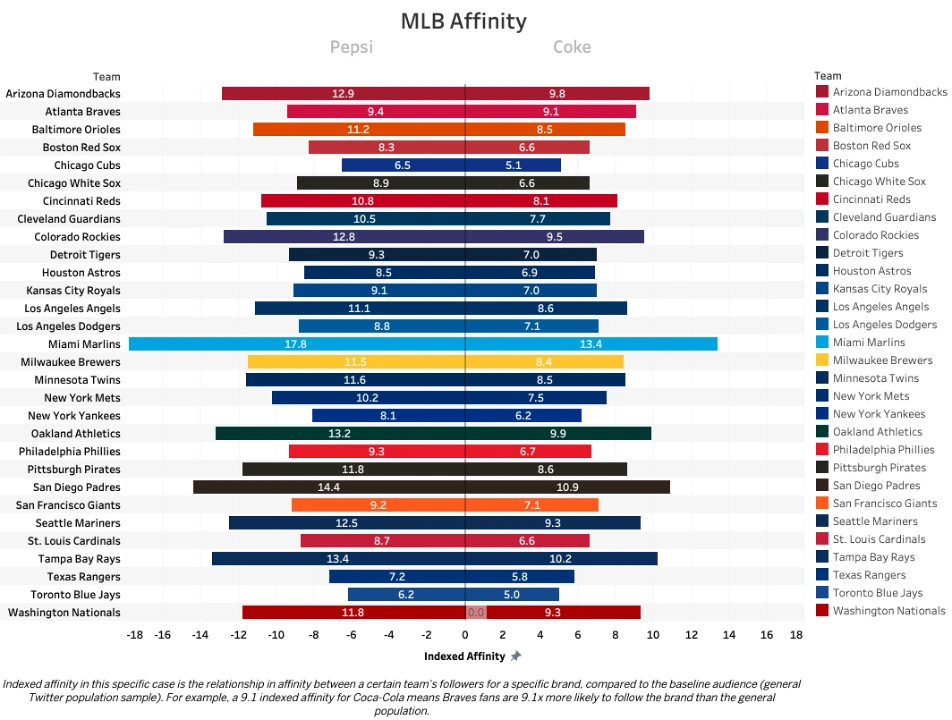 Ford vs. Chevy
NFL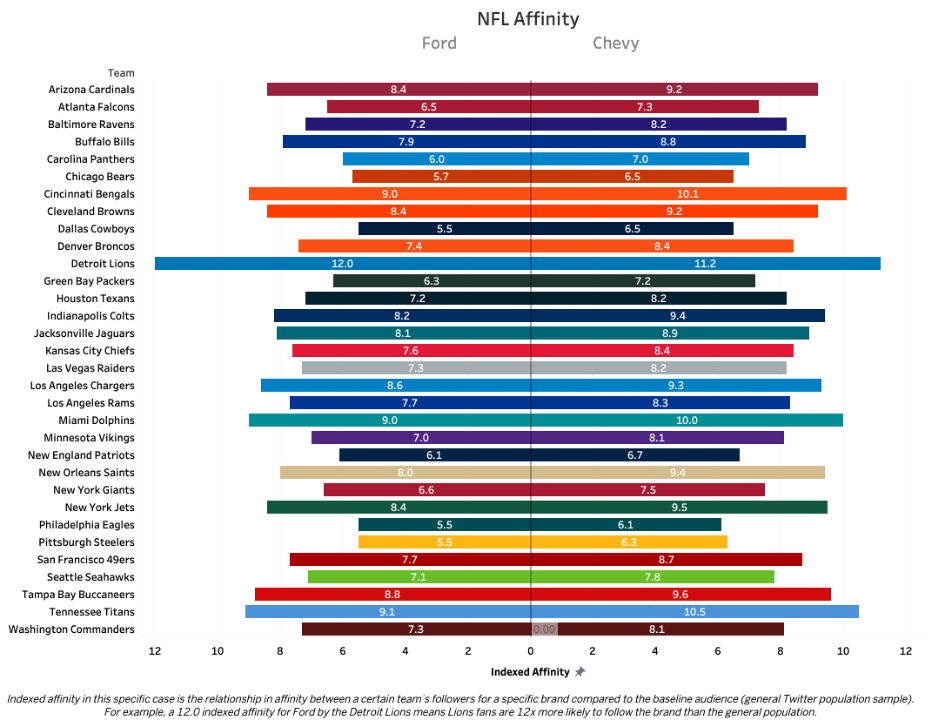 NBA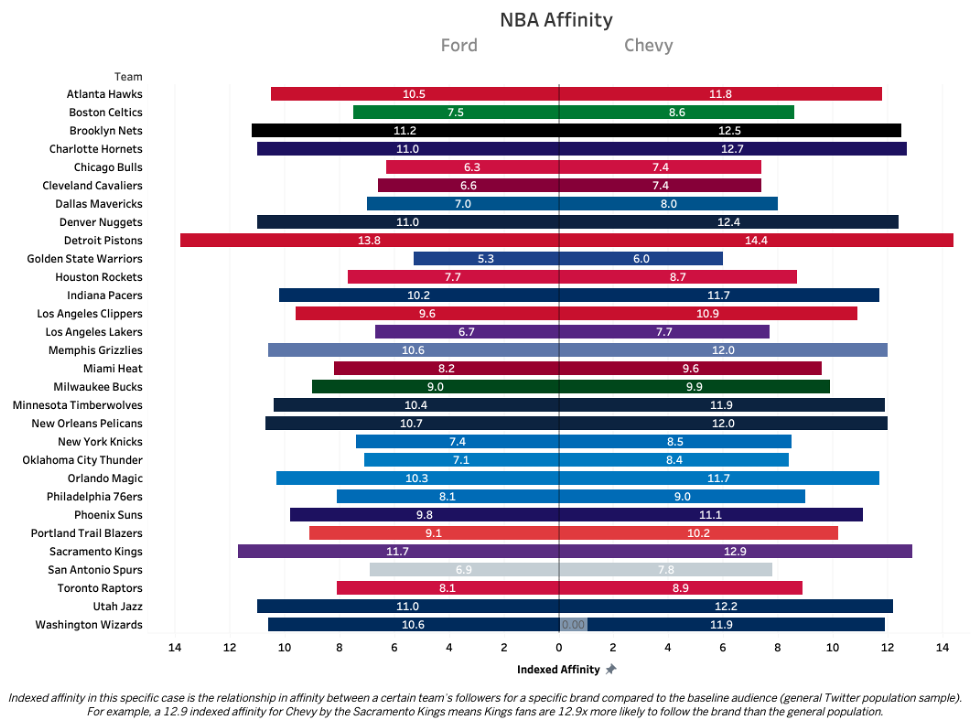 MLB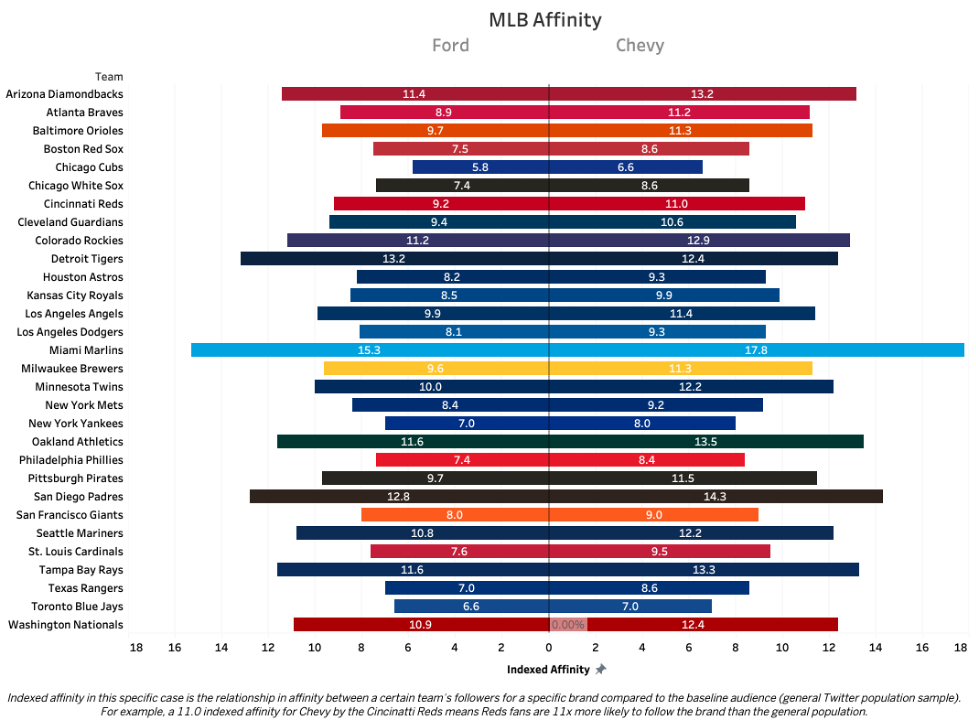 UPS vs. FedEx
NFL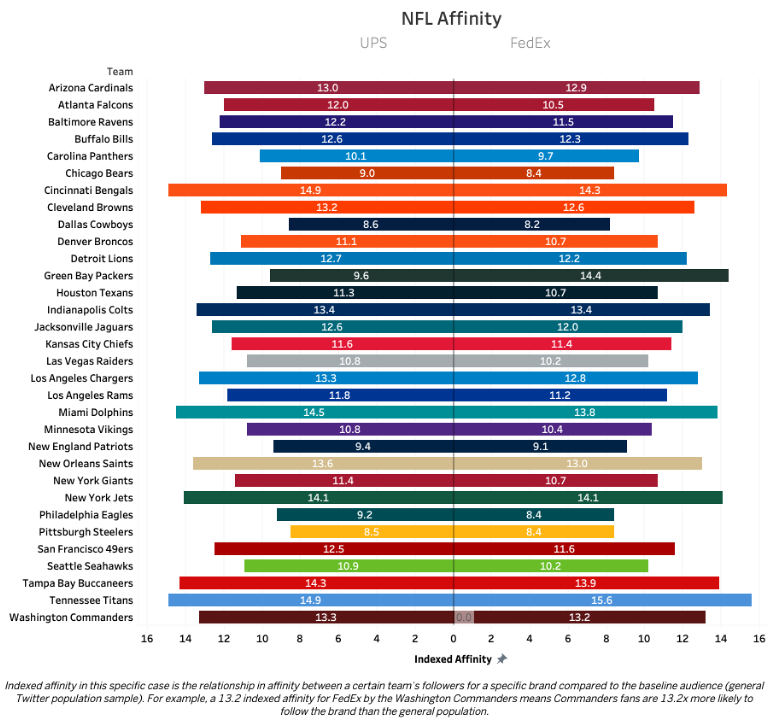 NBA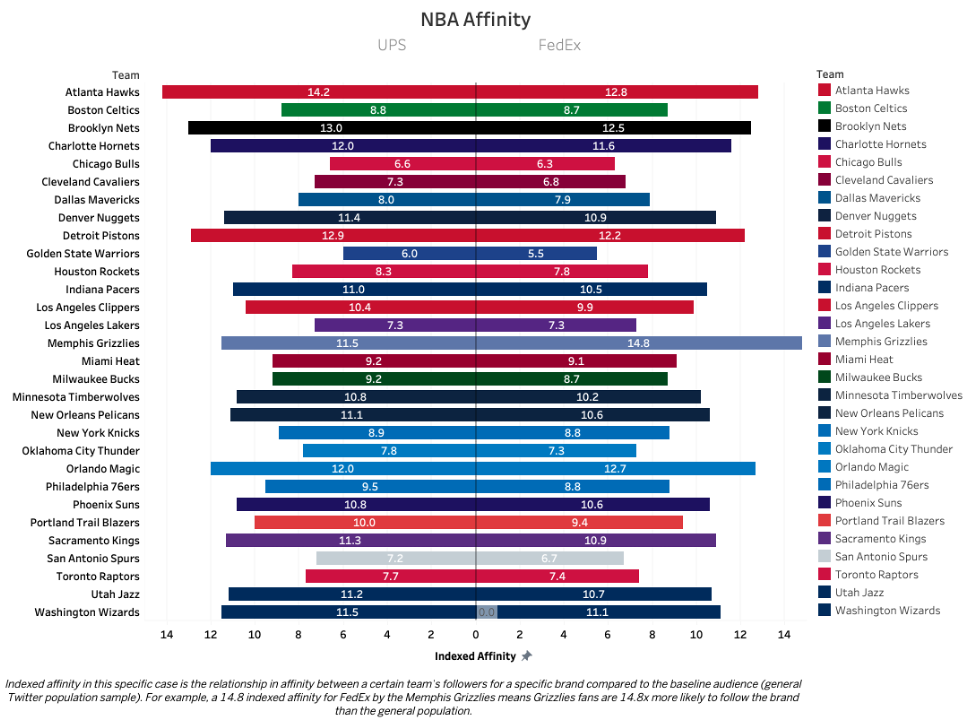 MLB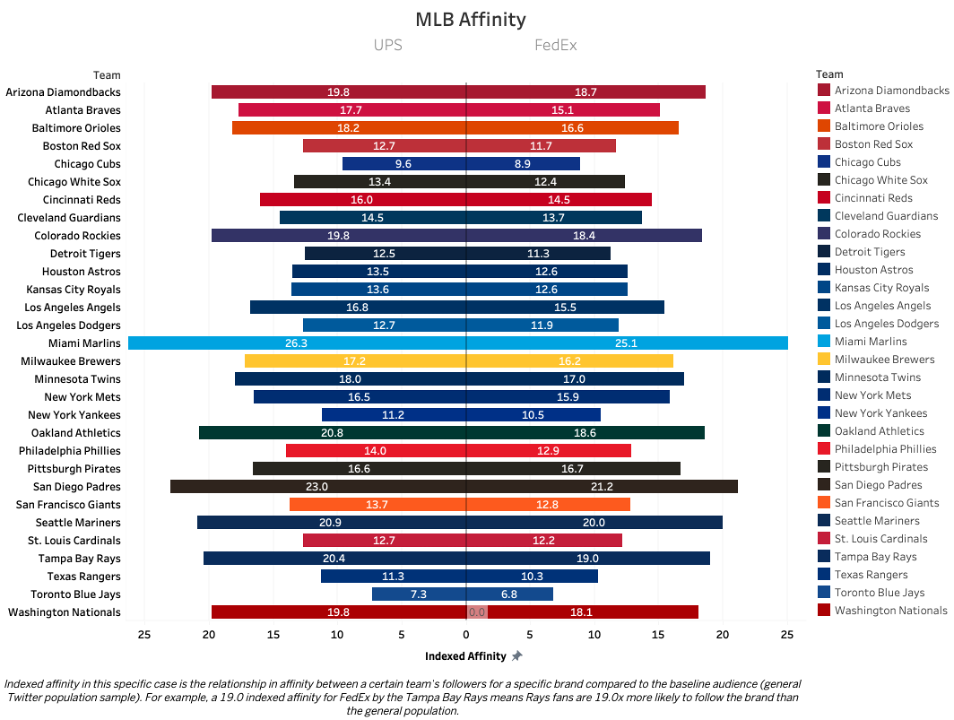 Home Depot vs. Lowe's
NFL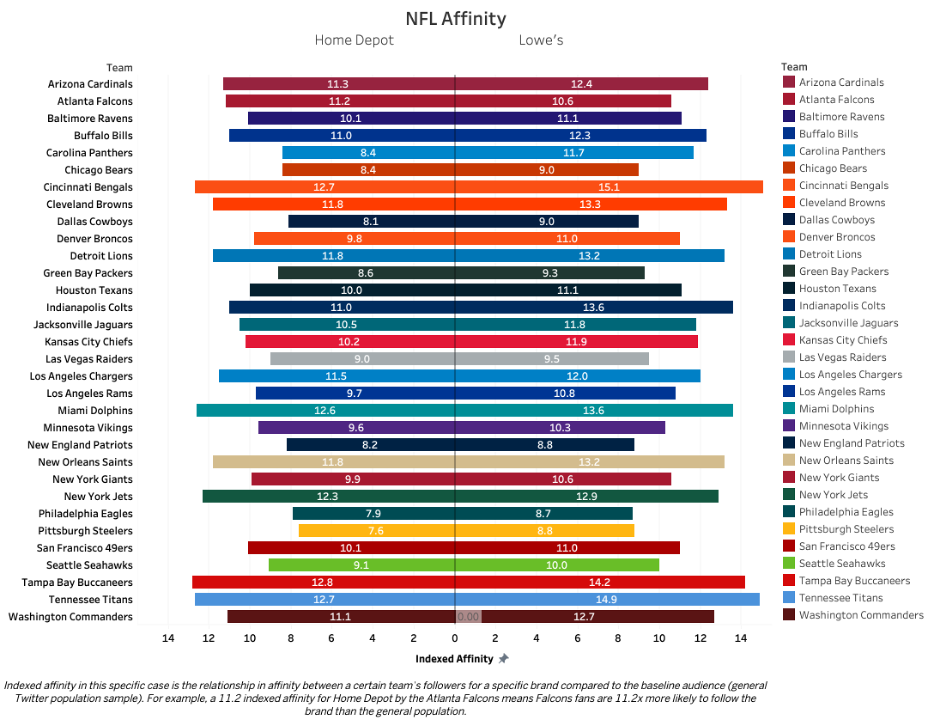 NBA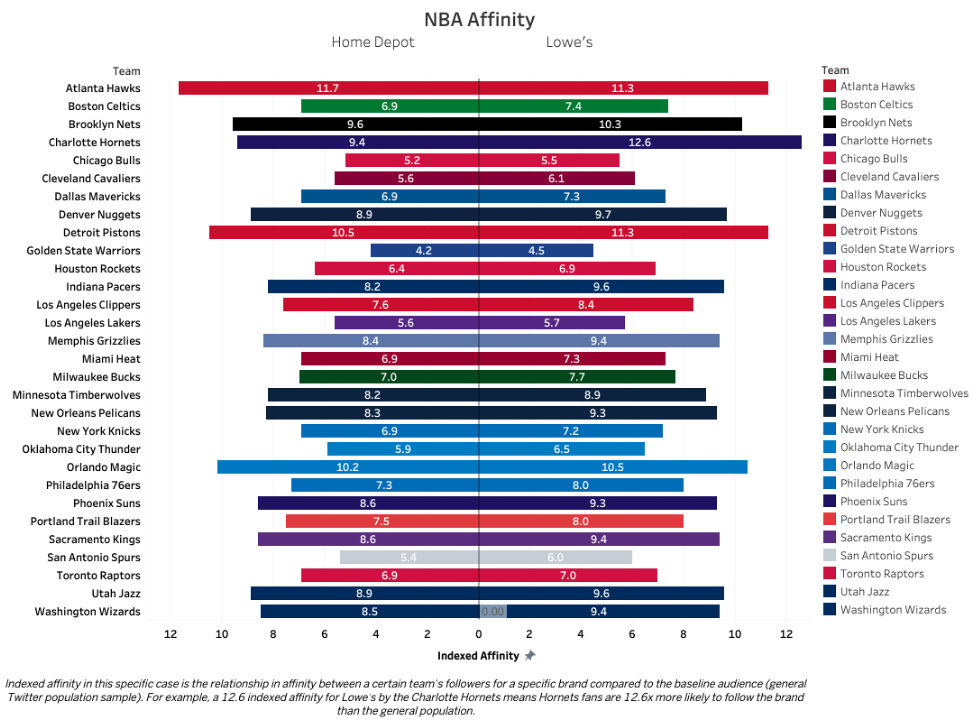 MLB