Published on November 21, 2016 by Darin White  
The NFL is headed south of the border for its Monday night game. According to CNN, "Over the last decade, the Hispanic audience for football has boomed. NFL viewership among Hispanics has increased 28% in the past five years alone" and the "NFL estimates it has about 22 million fans in Mexico, and Mexico City has the seventh largest fan base of any city in North America. (The six other cities are all in the U.S.)."
Samford University's partnership with Affinio, a social media listening company based in Canada, allowed us to run a detailed study on the over 20 million followers of the NFL on Twitter. Our analysis revealed approximately 564,000 people in Mexico that consume NFL content on a regular basis on Twitter. In addition, we found that almost 70% of these people are male and the vast majority (56.8%) are between the ages 25 to 34. The following graphics demonstrate many additional findings about people who live in Mexico that consume NFL content on a regular basis on Twitter.
Where do they live?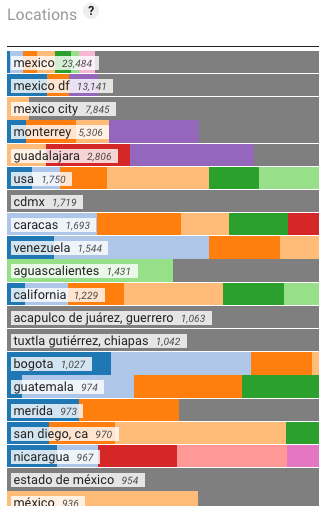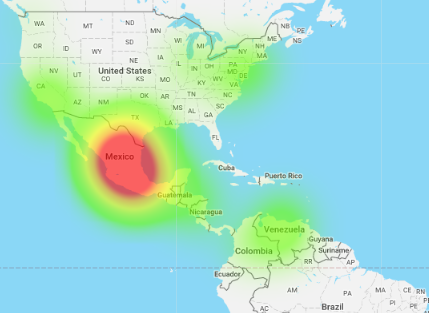 What are their favorite sports teams?

Note: Only 4 NFL teams made the list of top sports teams followed by people in this region -- New England Patriots, Dallas Cowboys, Denver Broncos, Pittsburg Steelers.
What other leagues do these fans follow?

Note: It is interesting that the NBA is the second most popular league for this audience rather than the Mexican professional soccer league. It's also interesting to note that the MLB is well down the list.
Do these fans prefer NFL social content in their own language?


Note: The NFL supports two official Spanish language NFL Twitter accounts. Both of these accounts are highly popular with this audience as can be seen above.
What sports stars are most popular with this group?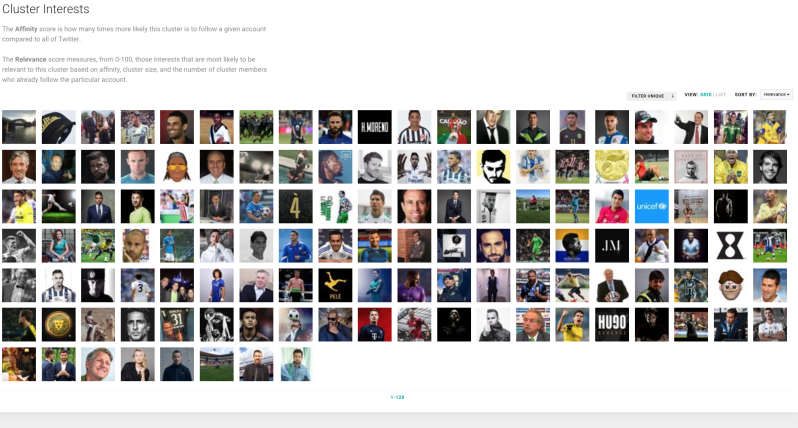 Note: Even though the people in this group are followers of the NFL, they prefer to follow individual soccer stars rather than NFL players.
What are the top 5 most popular sports stars?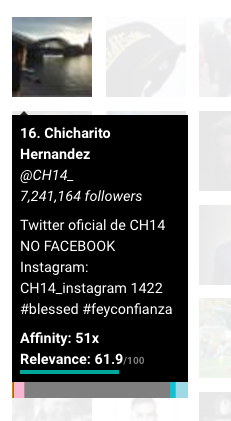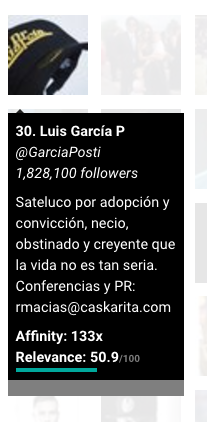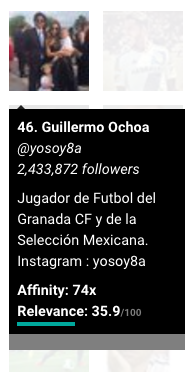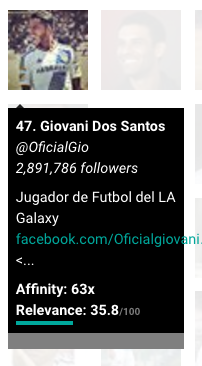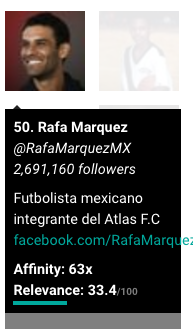 What are the most popular brands with this group?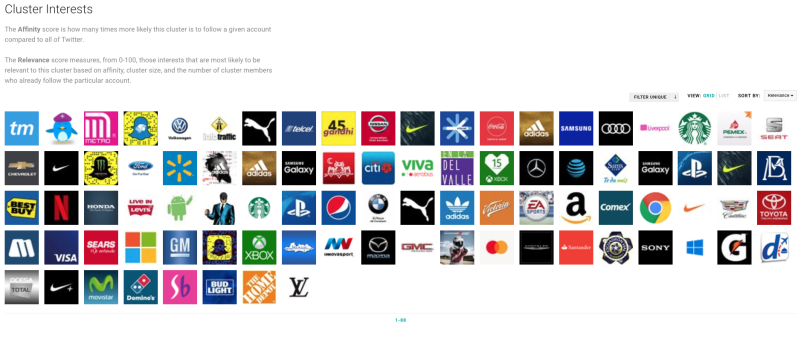 What about automotive brands?

What about sports brands?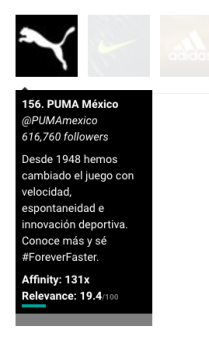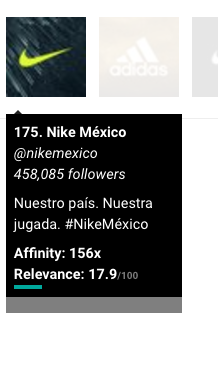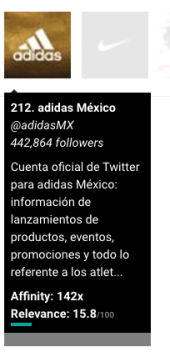 Where do they get their sporting news?

Who are their favorite actors?

Who are their favorite singers?
Note: Katy Perry is #1.

Who are their favorite writers?

What are their favorite broadcast shows?

Where are they more likely to turn for NFL News?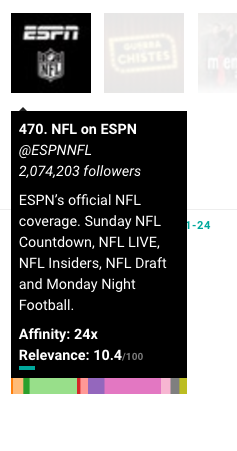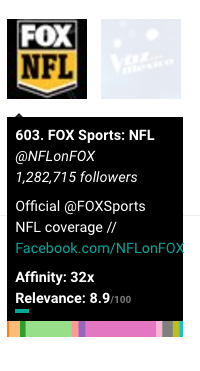 Written by: Darin W. White, Ph.D.
References