Published on September 18, 2017 at 2 a.m. by Steven Goldberg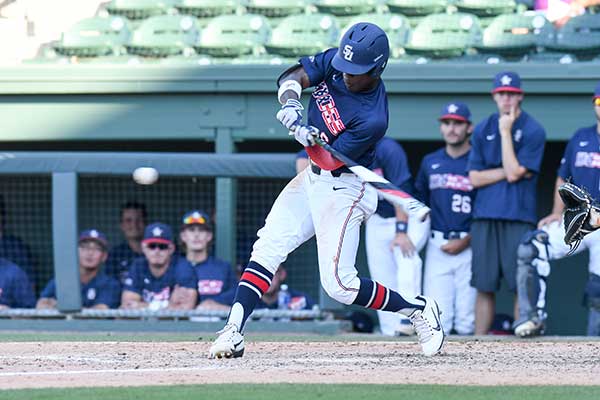 As you may or may not have heard, home runs are being hit in the Major Leagues at an unprecedented rate. This increase in the rate that balls are leaving the yard has created controversy throughout the year. Many have speculated about the league potentially altering the balls. Whether it is lowering the seams (creating blister issues for many pitchers), or a change in the actual construction of the ball, this has been an incredibly controversial topic that potentially could come without a resolution.
The Blue Jays' Marcus Stroman had this to say after leaving a July start with blister issues: "I've never had a blister ever in my life. Nothing even remotely close to having a blister. It's crazy. It's extremely frustrating. I feel like it's an epidemic that's happened across the big leagues now. A bunch of pitchers getting blisters. Guys who have never had blisters before. For MLB to turn their back to it, I think that's kind of crazy. I have no theory. But, obviously, it's not a coincidence that it's happening to so many guys all of a sudden. It's not a coincidence." Additionally, the newly acquired Astros pitcher, Justin Verlander, has taken his displeasure to social media to discuss his opinions on this issue. 

This tweet was in response to Buster Olney discussing the rise in hitters with 20 home run seasons, which is on pace to set a league record. At this pace, the league is set to obliterate the record in total home runs (5,693) as the players are hitting an astonishing 1,000 home runs per month in 2017.
The point of this article is not to investigate whether or not something is up with the ball, I will leave that to your own conclusion. I will examine the characteristics that represent the home runs that have been hit this year.
Tracking the Long Ball
By using the data provided by Statcast located on https://baseballsavant.mlb.com/statcast_search we can sort through a wide variety of data. Statcast is a giant database that has every detail you could ever want on each pitch recorded this year. The data provided on baseball savant is incredibly informative and allows you to experiment with many different factors.
Launch angle and exit velocity are two statistics that players and executives alike have been keeping tabs on. Launch angle is the vertical angle at which the ball leaves the batter's bat, and the exit velocity is the speed at which the ball leaves the bat. This image, pulled from http://m.mlb.com/glossary/statcast/barrel demonstrates the ideal launch angle and exit velocity for a batted ball.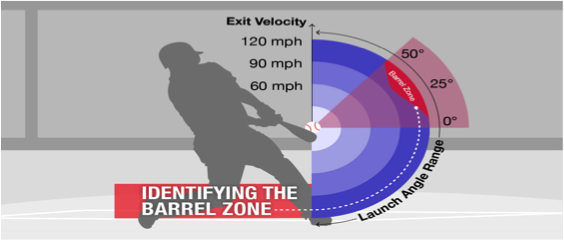 The table below shows some statistical data to provide context for LA and EV for home runs this year.
2017 Home Runs

| 2017 Home Runs | Launch Angle | Exit Velocity |
| --- | --- | --- |
| Mean | 28.075 degrees | 103.163 MPH |
| Range | 14.66 – 47.1 degrees | 88.3 – 121.1 MPH |
Another aspect that I wanted to investigate was the location of pitches that were sent out of the park. Statcast has their own version of the strike zone that breaks down location by zones. Once again this is from a catcher (or umpires) perspective, so zones 3,6,9 for example makes up the outside third to a right-handed batter.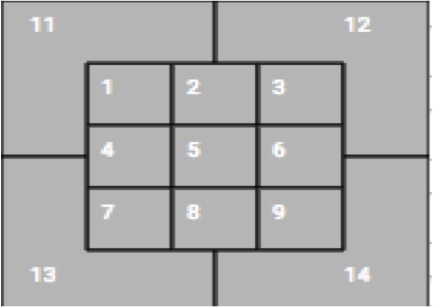 As we can see by the chart in blue, the highest frequency of home runs come from pitches right down main street in zone 5. Zones 11-14 (pitches outside of the strike zone) only make up 8% of long balls this year.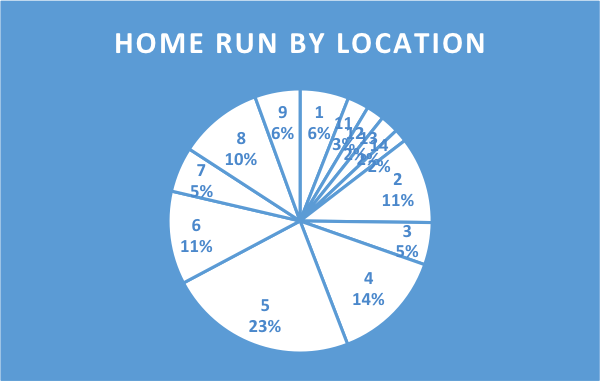 As we look forward to next year, one of the most anticipated storylines will be the home run rate. Will the number of home runs hit continue to increase? Perhaps this creates a better spectacle for fans to watch during a time where many are calling for baseball to enhance the excitement of their on-field product.

Author: Steven Goldberg
Steven Goldberg is a recent graduate from Lehigh University with a degree in Economics. Steven is pursuing a job with an MLB team for the 2018 season.
Source
MLB (2017, September 3). Statcast Search. Retrieved September 03, 2017, from https://baseballsavant.mlb.com/statcast_search