Published on May 28, 2018 by Rory Houston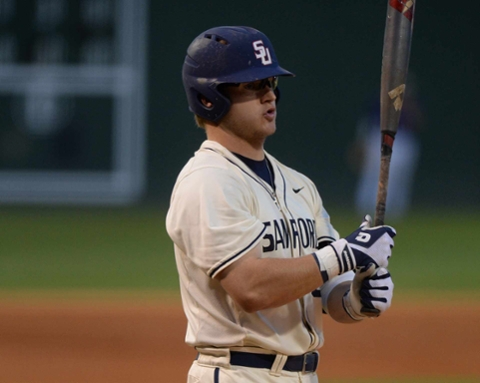 As the MLB continues to crush home run records and set the pace with ease so far in 2018, most baseball fans are wondering why. There's certainly no complaining; The increase in home runs has brought more excitement to the game over the past few years, but where is it coming from? There is a strong case to be made for the "juicing" of the baseballs with the abruptness of the home run revolution as well as the sudden blister epidemic among pitchers, most of which attesting that the balls are different. Rob Manfred is sticking to his word, stating the baseballs are the same so the only place that the fans can look is to the numbers. Launch Angle tells a very convincing story.
Launch Angle (LA) is by far the most talked about statistic in the sport at this point and is guaranteed to be mentioned at least once over the course of a game broadcast. The statistic has only been tracked since 2015, but there is enough data to back up that it is the driving force behind the barrage of home runs. In 2015 the league average LA was 10.1° which produced the 11th most home runs in major league history. Over the following season, the league lifted the ball more, to an average LA of 10.8°, and smashed the record by 159, totaling 5651 home runs. As impressive as this is, the league outdid themselves again in 2017, breaking the record by 395 long balls thanks to another bump in Launch Angle up to 11.1°. Somehow, the league is doing it again and so far in 2018, the average launch angle is at 11.6°.
Fly Balls vs. Ground Balls
Although we only have data dating back from 2015, it's no secret that putting the ball in the air increases run production. When looking at Weighted On Base Average (wOBA), there's a clear correlation. On all flyballs, line drives or pop ups from 2015 through today, the league's wOBA is .485; Ground balls produce a wOBA of .227. To put both levels of play in perspective, Fangraphs categorizes any player over .400 as "excellent" and any under .290 as "awful."

What Does This Mean for Contact Hitters?
As we know, not every hitter on every team is a power hitter. Most of the numbers inflating the statistic come from home runs and extra base hits, and there are simply players who focus on contact as part of their skill set. Some of the first players that come to mind are Billy Hamilton and Dee Gordon. They put a lot of pressure on the defense and make a living off just putting the ball in play. Their wOBA for ground balls over the past 4 seasons, including 2018, are .280 and .267 for Gordon and Hamilton, respectfully. In an interview this offseason, Mariners' coach, Scott Servais said "Dee's not into the launch angle … We're not going to change Dee Gordon. We don't want to"(Boeck, 2018). Gordon and Hamilton have probably accepted the fact that they are elite-speed, single hitting players which is probably why they haven't embraced the launch angle craze, but they should. Their wOBA for balls put in the air? .454 and .345.
Making Adjustments
Another interesting player to analyze is former MVP, Buster Posey. Even though he is not considered a complete contact hitter, he's only averaged 15 home runs over the past 3 years. After a down year in 2016 Posey made adjustments in the offseason. By embracing the launch angle fever in 2017 his resurgence was eminent. The two graphics are his launch angles side by side. It is clear how much he cut down on batted balls under 0° and the increased density in batted balls between 0° and 20°. His average launch angle in 2016 was 10° and only put 51% of his batted balls in the air. His adjustment was made evident, as his average launch angle went up to 11.6° and put 55% of his batted balls in the air. Interestingly enough, Posey's home run total went down from 14 to 12, but virtually every other statistic improved.  He bumped his batting average and on base percentage by over 30 points each as well as his slugging percentage by 28 points.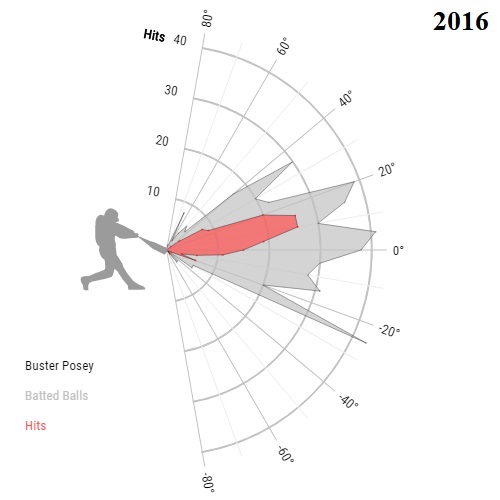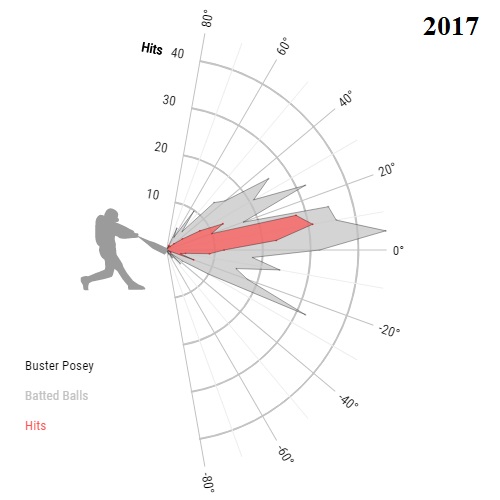 Across the league, players are changing their swings. Some players, like Dee Gordon, refuse to change their game, but it's tough to encourage them not to. The more a player lifts the ball, the more run production he contributes. As the game changes, players must change too. If players want to help their team, stay in the league longer, or look to receive contract offers, they must adopt the mindset that increasing their launch angle will make them better players.
Works Cited
Boeck, S. (2018, March 22). In launch-angle era, Dee Gordon lonely at the singles party: 'One of the last guys left'. Retrieved April 26, 2018, from https://www.usatoday.com/story/sports/mlb/2018/03/22/dee-gordon-mariners-singles-launch-angle-era/448756002/
Fangraphs Library. (2018). Retrieved April 26, 2018 from https://www.fangraphs.com/library/offense/woba/
Statcast Search. (2018). Retrieved April 10, 2018, from https://baseballsavant.mlb.com/statcast_search
About the Author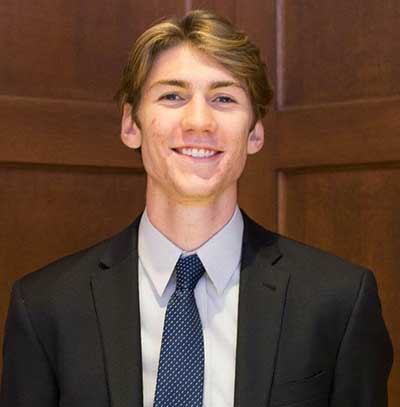 Rory Houston is a Junior at Saint Joseph's University double majoring in Business Intelligence and Analytics & Sports Marketing, looking to pursue a career in baseball.