Published on July 31, 2018 by Patrick Schilling  
As Major League Baseball welcomes six new players into the Hall of Fame, it's easy to look back at their respective careers and wonder just how good they were. Where does Jim Thome fall in the ranks of first baseman or will there ever be another player with the character in his swing that Vlad Geurrero had (besides his son)? The player that sticks out to me from this class is Chipper Jones. As a lifetime Phillies fan, it's hard for me to acknowledge all the accomplishments and skill that went along with Chipper as it often came at the expense of the Phillies. It's even harder to think about Chipper Jones being the greatest third baseman of all time when the often hailed greatest third baseman, Mike Schmidt, is the greatest Philadelphia Phillie of all time.
But is that truly the case? In an era of stats and analytics is it easier to look back at hall of fame players and correctly address the actual greatest players at their positions? In 2016, ESPN ranked third baseman all time, positions one through five were as follows: Mike Schmidt, George Brett, Eddie Mathews, Chipper Jones and Brooks Robinson. For the rest of this piece, four of these players will be addressed only as Player A, B, C and D for a completely unbiased view of what each did for their team and for the league.
Batting
All four of these batters were excellent over the course of their career. All four have also been said to be some of the best all time hitters at third base.

Above, are the career numbers for all four hitters (normal highlight for 1st, dulled for 2nd). Although Player A's numbers don't look quite as sharp lined up against the rest, he's still a very fine hitter. Between the other three, it's a tossup. Player D seems to be the overall best contact hitter as the only member of the 3000-hit club and riding the highest batting average.
Player C has the least amount of overall hits, but the most homeruns by a large margin, the clear power-hitter of the group. He also has a quality on-base percentage and RBI count, falling just behind Player D in that category. Player B for his career however, seems to be the best overall hitter, leading in both RBI and on-base percentage with an impressive .401 for his career.

As for their season averages, it's easier to get a better picture of how much they helped their team. Player A is far behind in most every category with Players C and D floating somewhere in the middle. Player B however, has astounding numbers for his season averages. Not only is he still posting a .401 OBP, but in every other category he ranks second. He still is averaging over 100 RBI, 30 HR and a .303 BA. To me he's far and away the best overall hitter by season.
Fielding
The flip side of the diamond to me at least, is equally if not more important. None of these four players were bad fielders at all and in fact, a couple of them are excellent fielders.

Above are the career fielding numbers for all four players. Understandably, these players played third for differing amounts of time, so the numbers will look a bit uneven. Even with the extra time put in at third by Player A, he is still the best fielder in my opinion. With five more seasons on the next closest player, he still sports the highest fielding percentage by two hundredths of a point. Player C on the other hand, is also a solid fielder. Covering the hot corner for the second most amount of time he still puts up the second-highest fielding percentage of the four.

This chart helps separate and even out the fielding numbers by displaying the season averages. Player A is less dominant in this chart but still leads in overall putouts, errors and fielding %. Player C still looks to be the second most consistent fielder leading in assists and double plays turned. Although these two players have had more opportunities to field their position, they aren't faltering at all. Player B also has the least errors overall and the second least per season.
Overview
Although a few of the numbers may be giveaways to die hard fans, the players listed are as follows:
Player A – Brooks Robinson
Player B – Chipper Jones
Player C – Mike Schmidt
Player D – George Brett          
Looking at Chipper Jones stats up against the best, he's easily considered in the top-five third baseman of all time and maybe even top-three. To me, he's the best pure hitter of the group, finding a good combination of power and contact to keep getting on base and to drive in a consistent 100+ runners a game.
On the fielding side, he may not be the best of the group, but he's not bad at all. Keeping the error count down and the fielding percentage up, he was a quality fielder for over a decade and a half at the hot corner.
About the Author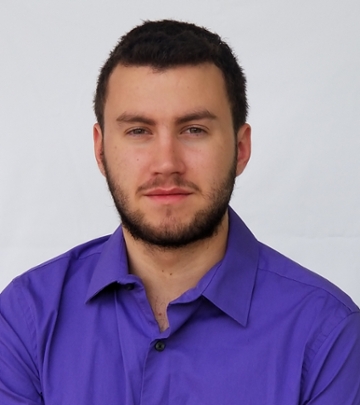 Patrick Schilling is a rising senior attending Western Carolina University with a double major in sports management and computer information systems. He loves to study data trends related to the business of sports as well as in athlete performance. He hopes to one day work in the sports industry after graduation.
Works Cited