Published on January 17, 2019 by Patrick Schilling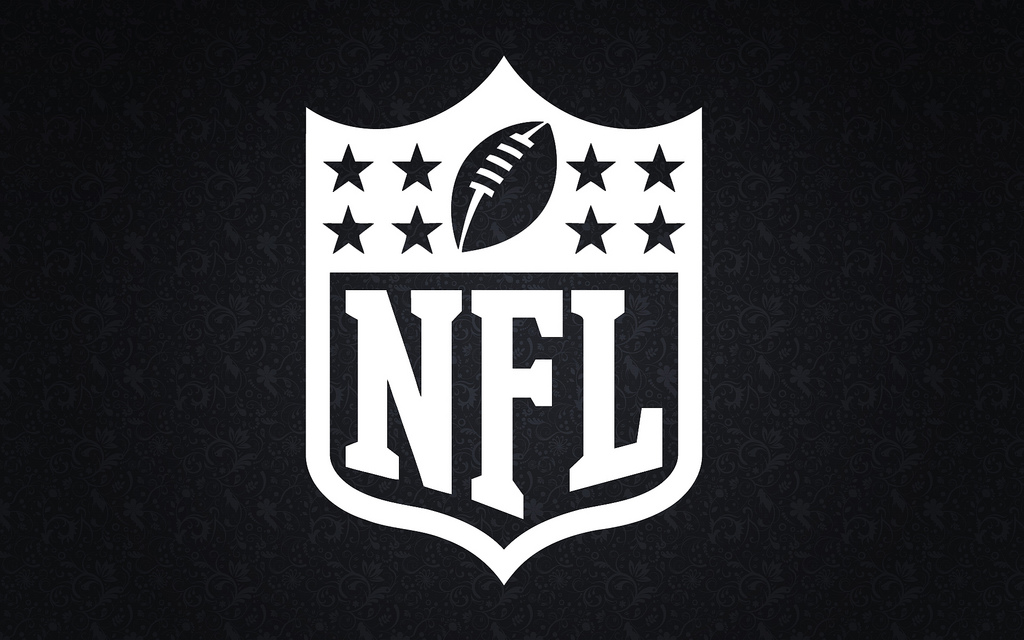 Although special team's players are vital to any winning team, they're often overlooked and sometimes only brought up when mistakes occur in crucial moments in the game. On the surface, there seem to be two types of contracts for punters and kickers: a rookie or younger contract that is short term and more of a "prove it" deal; and a contract given to a proven veteran that's worth more and has some longevity to it. I was curious to look through these contracts to see how often a Super Bowl team won with veteran special team's talent as opposed to the Eagles last season winning the Super Bowl with a rookie kicker.
Looking at special teams, this position group seems like the least important in terms of where you choose to put your money. In the past ten years, the average of the bottom ten teams in each season has had a higher average cap hit than the SB Champion six times, the most of any position. Along with that, special teams had the lowest average cap hit of any offensive position at nineteenth, close to being in the bottom third of the league. Although two SB champions of the last ten have had a special teams cap hit inside of the top ten it was the same team, New England, and mostly contributed by the same player, Stephen Gostkowski, each time. Besides New England, the next highest cap hit was nineteenth and without including the Patriots the average would be twenty-two and a half.
Individually kickers and punters were middle of the road for the past decade of Super Bowl champions for their cap hits. Kickers came in at nineteenth while punters were at an average of seventeenth in the league. Not only that, but both positions averaged around the same for what the highest cap hit at each position was (kicker - $2.5m and punter $2.9m) as well as the average they were paid on the SB team (kicker - $1.5m and punter $1.1m).
Overall
Above all else, I think that this positional spending analysis, at least from how much a certain player/position affects the team salary cap, is one way to look at how much value someone can bring to a team or what they're worth paying. From this analysis, a team should not pile all their money into quarterbacks, defensive ends and cornerbacks. Instead, they should look towards positions like offensive and defensive tackles, wide receivers and safeties.
Here is an overview of all the positions, comparing what Super Bowl champions spend versus what the bottom ten teams spend on average. The numbers show how many times the bottom ten teams average cap hit ranking was higher than that of the SB Champion ranking. It reflects the individual position analysis that's done above putting wide receivers and linebackers at the top of the list of who you should be willing to dish out a lot of money for. Special teams stand alone as the position that was eclipsed the most by the bottom of the pack and if it weren't't for Stephen Gostkowski and the Patriots, it could possibly be even more.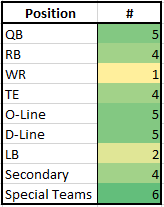 Above all else, this is not an exact science. My analysis does not indicate exact spending patterns or a roadmap to building a Super Bowl team. It's just one way to look at ways players can affect an overall salary cap for a team and certain trends that the past decade of Lombardi winners have in common.
Source
https://www.spotrac.com/
About the Author
Patrick Schilling is a senior at Western Carolina University pursuing a double major in sports management and computer information systems. Please follow him on LinkedIn.