Published on November 1, 2019 by Katherine Collier  
There's not really much of a debate that Alabama's Football team has dominated the football industry in the South for years. Their consistent winning streaks, stacked team and solid coaching foundation are just a few factors that have made, and are continuing to make them one of the biggest names in football - not just now, but for years to come. In addition to being one of the biggest names on the field, according to the Center for Sports Analytics SEC Teams Relevance Rankings, they are also ranked number 1 for most relevant SEC team in terms of social media followers and engagement by a long shot with 834K followers on Instagram, 200K more than the second largest in the SEC, Georgia. While this may seem small in terms of football itself, this is revolutionary for the team and a social media strategy worth taking note of. 
In a world where social media dominates all forms of media and directly impacts a majority of society on a daily basis, having a solid online brand not only gains you fans/followers, but apparently new recruits as the Crimson Tide has been known to use their massive Instagram footprint not only to attract new potential players in addition to a variety of other things.
The deep rooted effects of social media are still being uncovered as the new entertainment age steps up to replace the old entertainment strategies leaving sports teams, along with everyone else, scrambling to stay on top of it. Alabama Football's social media strategies are increasingly more effective as their following continues to grow and their online brand becomes increasingly more concrete. Anyone somewhat acquainted with SEC Football knows that Alabama has long been known as a strong, dominant team on the field from their personal composition to their stadium atmosphere and that same legacy guides their social media strategy as well.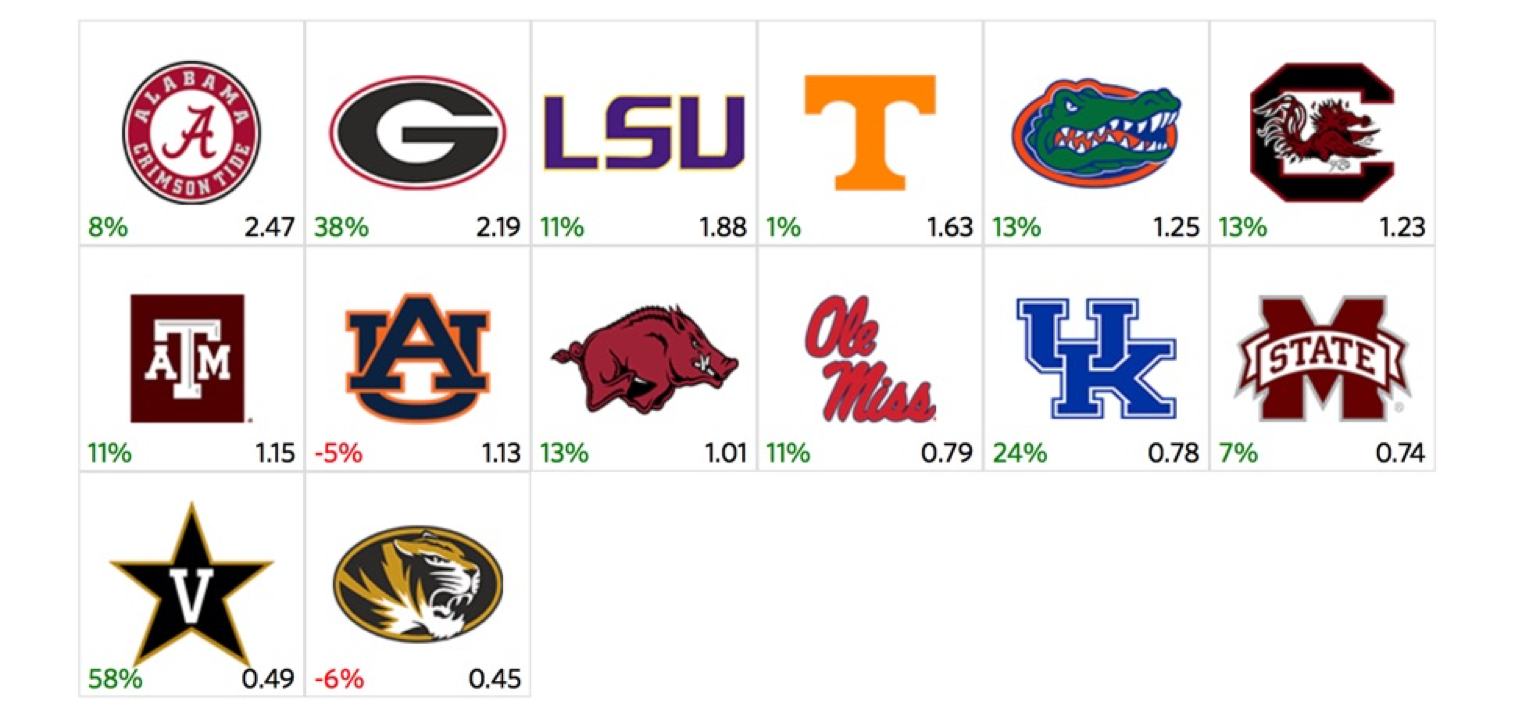 Building a social media strategy based off of field reputation is apparently a very effective technique as it is incorporated by many sports teams, with Alabama being one of the top ones. This helps them strengthen their brand while also altering it as they see fit. This helps them put a reputation and face behind what fans see on the field and allows them to engage directly with their audience behind this same brand face which is extremely valuable for fan loyalty. It also appeals to potential recruits to see what they are stepping into in terms of reputation and how popular their online presence is. While it might not be as effective for every single team to implement this strategy as most don't have as strong of a reputation as Alabama does, it has been used effectively by others in the past as well.
Effective social media strategies are constantly being fine-tuned and developed for most people as social media is an every-changing outlet with potential that is hard to stay on top of. Is this a common tactic for football teams now to solidify their popularity and legitimacy for recruits through social media? What other 'outside the box' tactics are teams using social media for that go beyond the norm?
About the Author 
Katherine Collier is a senior Journalism major at Samford University with a concentration in Public Relations and a minor in Marketing. She is hoping to either go into the Sports or Social Media Marketing industry when after she graduates.
LinkedIn
Source 
SEC Relevance Rankings