Published on December 2, 2020 by Warren Fitzpatrick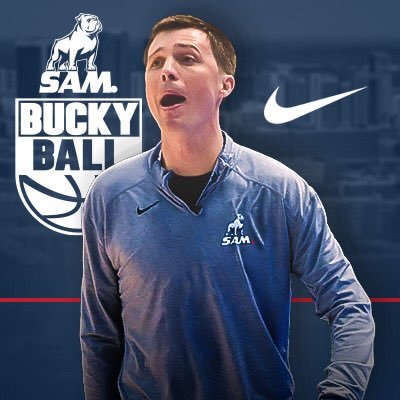 In the same way the industrial revolution swept across the planet in the 18th and 19th centuries impacting every aspect of our lives, big data and sophisticated analytics has had a similar impact on the world of sports. The way coaches make in-game decisions, player recruitment, and everything in between is now fundamentally different from how it was just ten years ago. 
The collection of big data and subsequent analytical insights produced has become especially important in the game of basketball. Whether a team is game prepping, recruiting, or trying to develop players, every coach is doing their best to understand and use analytics.
At the professional level, NBA teams have begun to place data tracking cameras at every angle in the arena. These cameras offer NBA teams the ability to track every movement a player makes on the court and sync it with their individual statistics. This data is extremely beneficial but placing cameras around an arena can be expensive. However, expensive technology is not the only way coaches and teams can take advantage of analytics.
Ever since Springfield College instructor James Naismith developed the sport of basketball back in 1891 teams have been collecting basic statistical data like points, assists and rebounds. However, with the advent of big data and sophisticated statistical modelling software, basketball gurus have developed new "advanced stats" that allow coaches to gain a better understanding of what does and does not work. Some of those new stats include:
Player Efficiency Rating (PER)
Win Shares
Offensive/Defensive Efficiency
Points Per Possession (PPP)
True Shooting Percentage (TS%)
Free Throw Rate
Usage Percentage (USG%)
Rebound Rate
Assists/Turnover/Steal/Block Rate
Shot Locations/Shot Charts
On/Off Splits
Lineup Data
Adjusted Plus/Minus (APM)
All thirteen of these advanced statistics can be found for both professional and college teams on Sports Reference. To understand what these stats mean and how they are calculated, Bleacher Report has an article here with an in-depth review. The article lists the stats as "NBA Stats", but they can be used at all levels if calculated.
The focus of shooting is another set of data that has become prominent in basketball. Companies like Noah Basketball have emerged to track this data. Noah Basketball is an affordable product that records a player's shot through a camera. Noah then tracks the shot arc, left to right movement, percentage, and ultimately a player's consistency. Noah is currently being used at every level of basketball and has tracked over 260 million shots.
Another rising company to look for is HD Intelligence. HD works specifically in college basketball. They offer two categories: Schedule Optimization and Performance Analytics. Not only do they use analytics to help scout opposing teams, but they also use data analytics to assist programs in building out their schedules to maximize the likelihood of qualifying for the NCAA March Madness National Championship Tournament.  
These are but a few of the ways that big data and analytics is changing the game of basketball. If you know of other articles or resources that discuss cutting edge basketball analytics, please reach out to Dr. Darin White, executive director for the Center for Sports Analytics at darin.white@samford.edu. He is always on the lookout for the latest developments in sports analytics and would appreciate your help.
About the Author
Warren Fitzpatrick is a senior pursuing an accounting degree with a concentration in sports marketing. Warren also competes on the men's track and field team at Samford. Warren will be serving at the Samford University Men's Basketball Graduate Assistant Coach for the 2021/2022 season.
Twitter: @warrenfitz3