Published on October 15, 2020 by Jake Fischer  
2020 has been a year unlike any other in the entire history of our world. 2020 started off pretty normal, a year similar to every year before it for the past decade. Things would change in a few short months, as the delicate fibers that weave humanity together would begin to disintegrate.
Imagine you are a sports fan and the day is February 28, 2020- the NFL just crowned its champion, the NHL is nearing the trade deadline, the MLB is set to begin Spring Training, and the NCAA's March Madness is slated to begin in a few short days. Honestly, it's a dream time of year for sports fans.
Then, all of a sudden, you begin hearing rumors of this virus sweeping through Asia and Europe. Soon, the experts say, it will hit the United States. Most of us lived through H1N1, the Ebola Outbreak, and the Zika Virus, very few are truly concerned.
But, just a few days later, during an NBA game in Oklahoma City, everything became real. The world seemed to come to a halt- schools were closed, leagues shut down, and the entire country went into lockdown. Life as we knew it was changed, and to this day, remains entirely different than it was this time last year.
Yet, as the world remains in upheaval, and the country struggles to grab onto a sense of normalcy, sports fans are thankful to find some form of normal life in the knowledge that sports are back on. And, although the world around sports is chaotic and confusing, many have found peace in the knowledge that sports remain a constant force in their lives.
Over the past month, in partnership with the Samford Center for Sports Analytics, I measured that force, and how the pandemic, as well as the societal impacts of the world around us, have impacted sports fans, particularly college-aged people, on a daily basis.
With the help of the Center for Sports Analytics and hundreds of pollsters, I was able to make sense of the complicated world surrounding sports fans.
In the following graphics, please observe the results of nearly 800 college students from around the United States who answered a 22-question poll concerning how they felt about the NFL's 2020 season amidst the Covid-19 pandemic.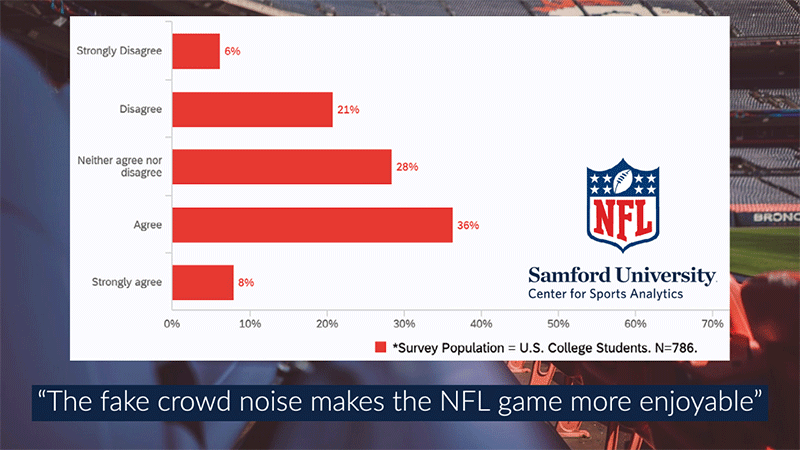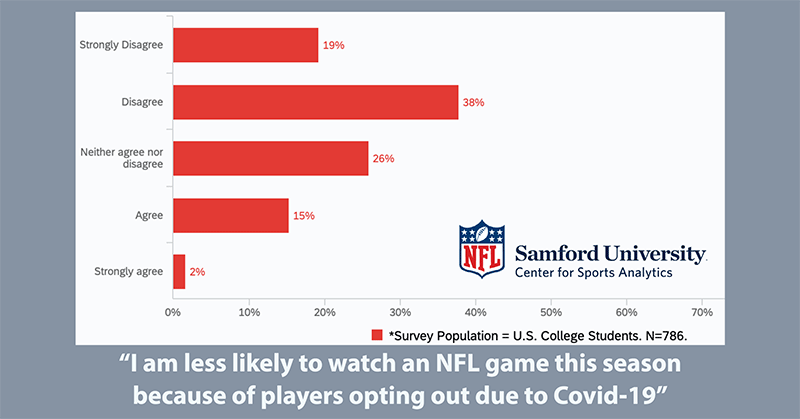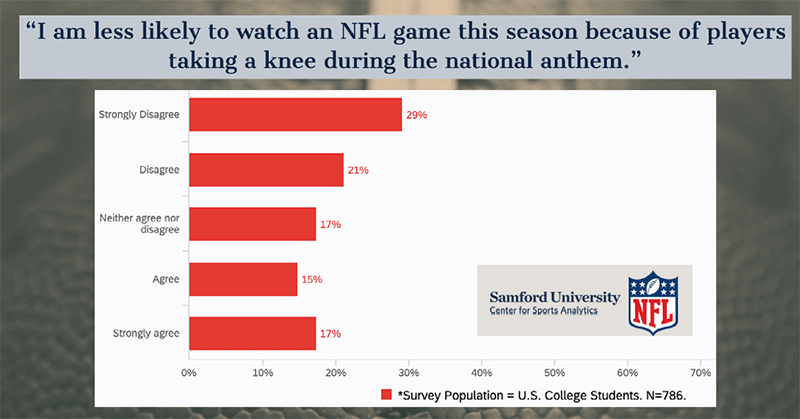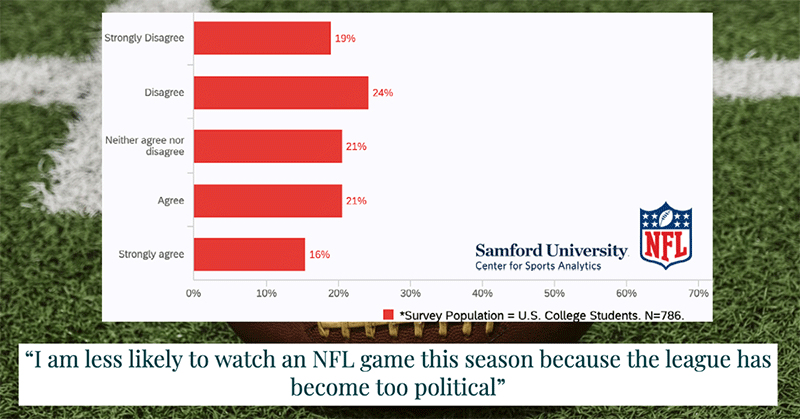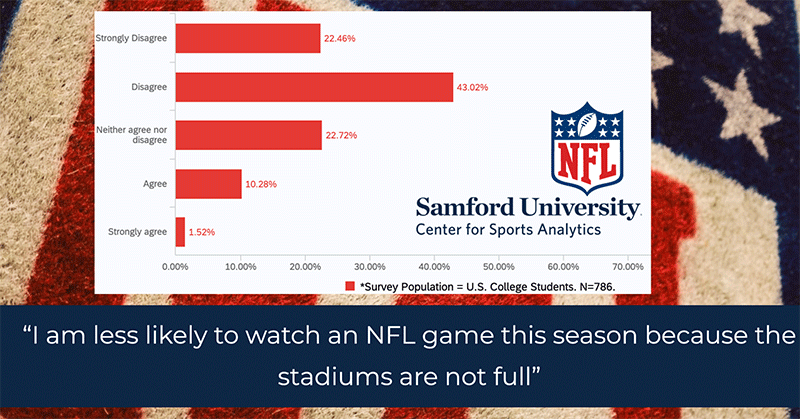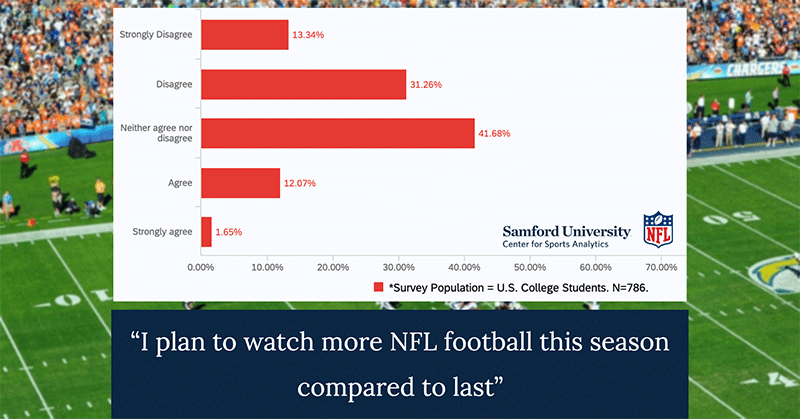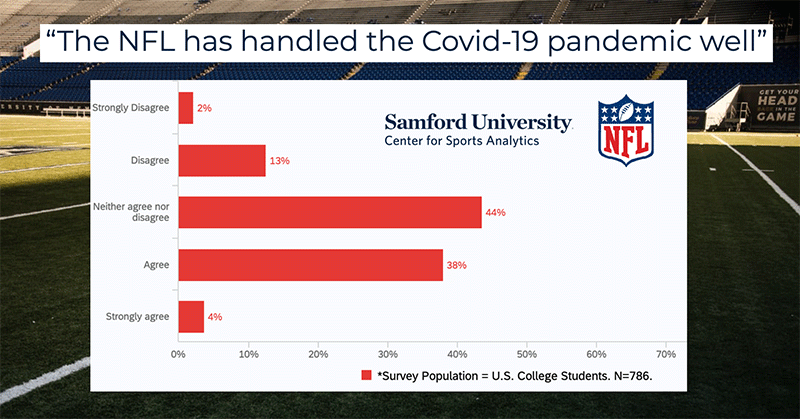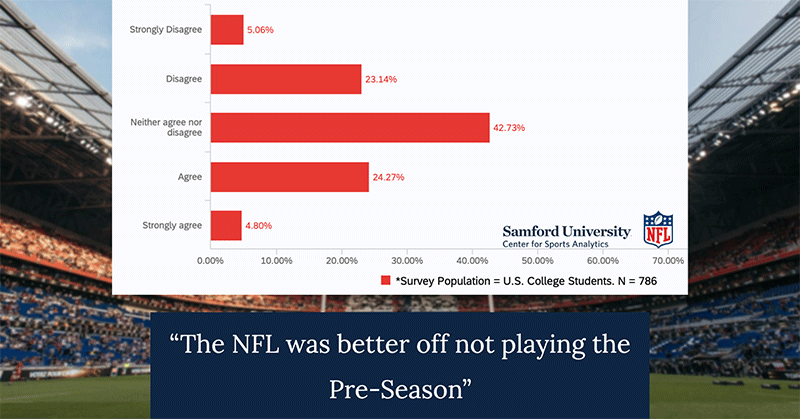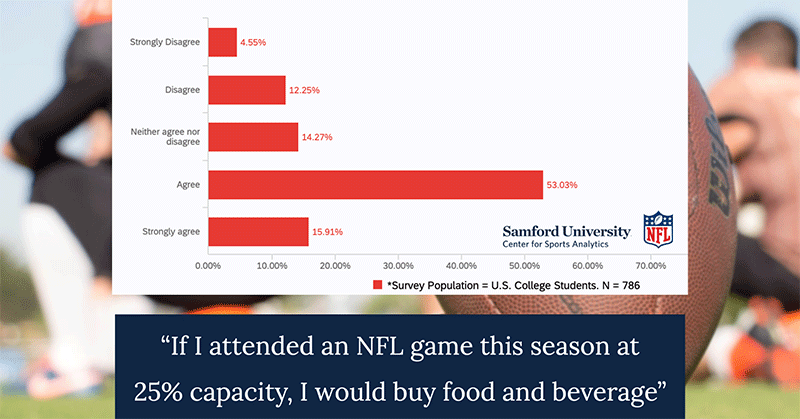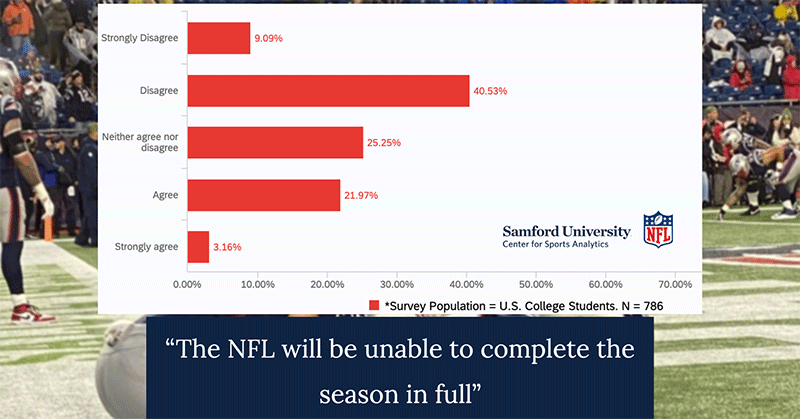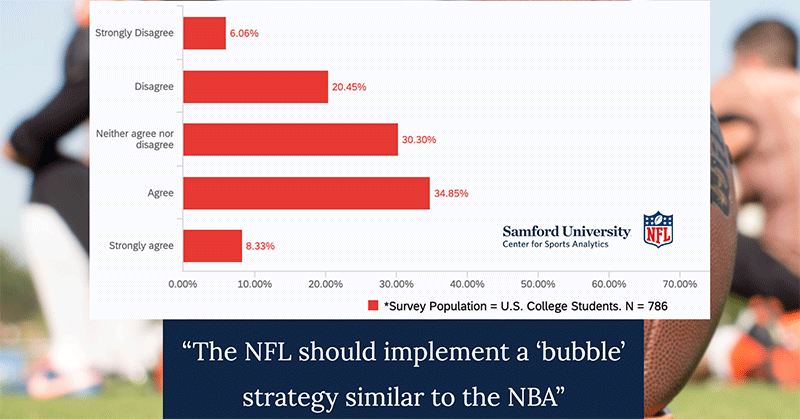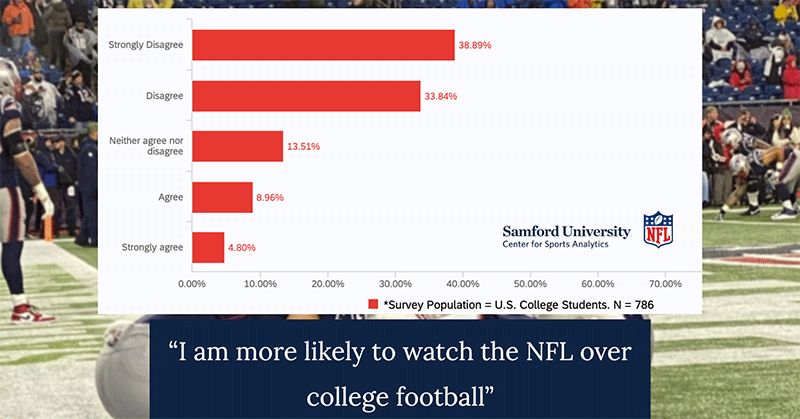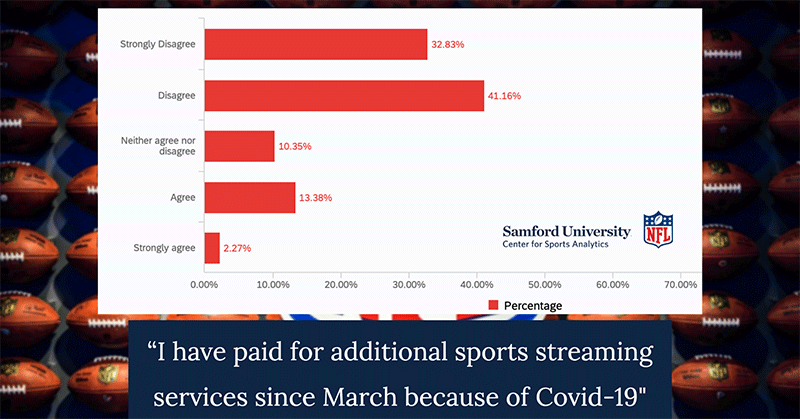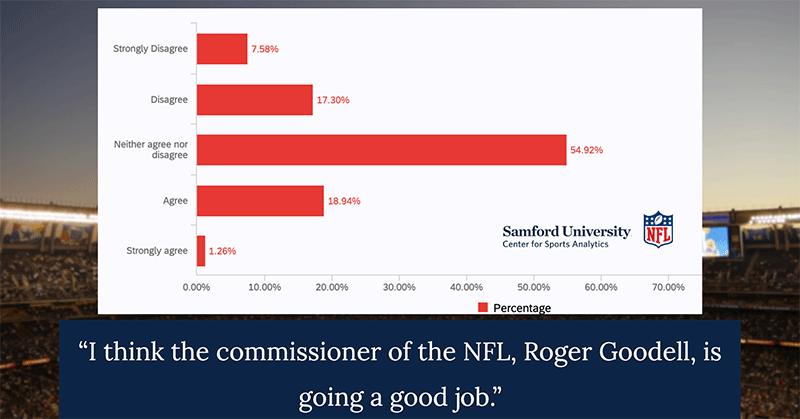 Author Bio:
Jake Fischer is a Senior at Samford University's Brock School of Business. As an early-graduate, Jake will graduate in November 2020 with cum laude distinction as a multi-time dean's list recipient. During his time at Samford University, Jake has undertaken countless sports related internships while developing a love for marketing and creative design. His passion for marketing has allowed him to accept a job as the marketing coordinator for a major print company in Nashville, Tennessee. Through this position, he hopes to grow his knowledge in the field, as well as develop his own company, Altitude Marketing & Communications in the Tennessee market.