Published on March 12, 2020 by Philip Song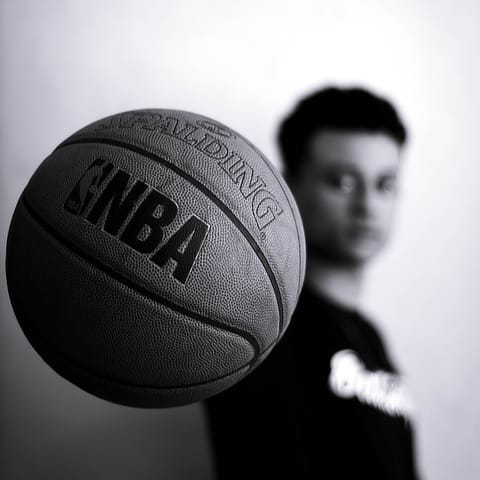 James Naismith created the game of basketball in 1891 at Springfield College in Massachusetts. It is safe to say that Naismith did not realize the huge impact the sport would have and how many people across the world would be involved in it. The NBA has grown so much since that initial day and has become one of the biggest sports in the world. There has been a big presence of international players over the past years and teams are starting to recruit international players to their team.
Who's in the League?
For the 2019-2020 season, the NBA has reported that 108 international players from 38 countries and territories are on NBA teams for opening-night. This will be the sixth year that there are at least 100 international players in the league. Data shows that many international players are coming from Canada with 20 players in the league followed by Australia and France coming in with 9 players each. The increase of international players even caused the spark of the updated format of the Rising Stars Game in 2015 from Rookies vs. Sophomores to USA vs. World.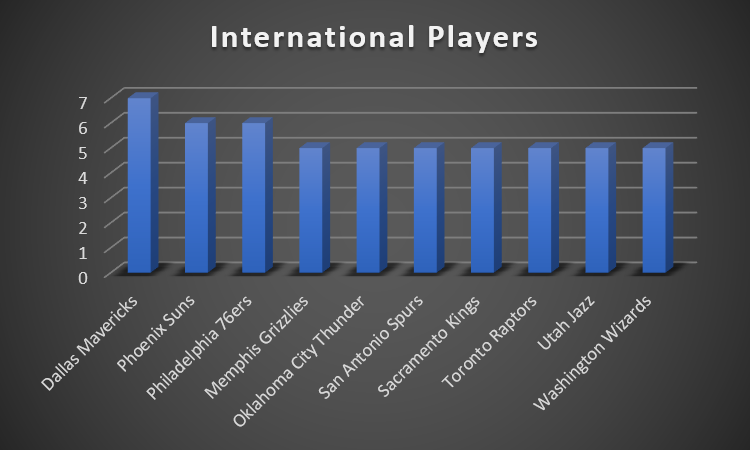 The Dallas Mavericks have the highest number of international players with 7. The Phoenix Suns and Philadelphia 76ers are second with 6 international players will the Memphis Grizzlies, Oklahoma City Thunder, San Antonio Spurs, Sacramento Kings, Toronto Raptors, Utah Jazz, and Washington Wizards have 5 international players.
Stars Are Born
There are so many talented players from across the world coming into this league that in the 2018-2019 season 4 out of the 5 player awards were received by an international player. Most Valuable Player was gifted to Gianna Antetokounmpo from Greece, Rookie of the Year was given to Luka Doncic from Slovenia, Defensive Player of the Year was won by Rudy Gobert from France, and Most Improved Player was awarded to Pascal Siakam from Cameroon. It is interesting to see how the league is so diverse and how the game is reaching to different parts of the world. This gives motivation for people across the world to pursue their basketball dreams and lets them know that there is an opportunity for them no matter where they are.
Sources
https://www.nba.com/article/2019/10/22/nba-rosters-feature-108-international-players-2019-20
https://www.nba.com/nbaawards/2019/finalists
https://www.youtube.com/watch?v=60Mzvhp3G4E