Published on October 8, 2020 by Dr. Darin White and Matt Yonan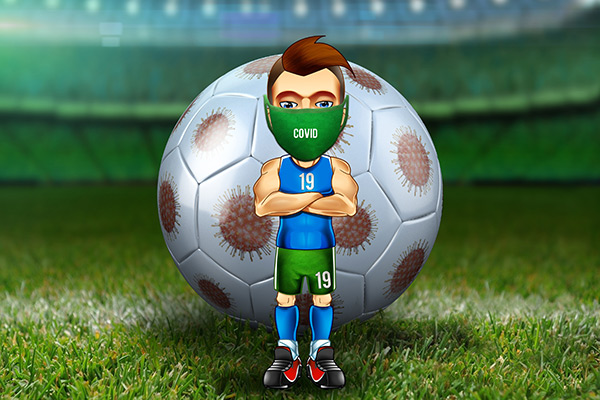 Although the country is divided on many topics right now, one thing most of us can agree on is that we are glad sports are back!  Those passionate debates with buddies over which MLB team will win it all, tuning in to see if Tiger could win another Masters, and lining up outside the stadium to cheer on our favorite college football team.  Since none of that has been possible for several months during 2020, we decided to take a look at which sports properties have done the best job of keeping fans engaged during the pandemic.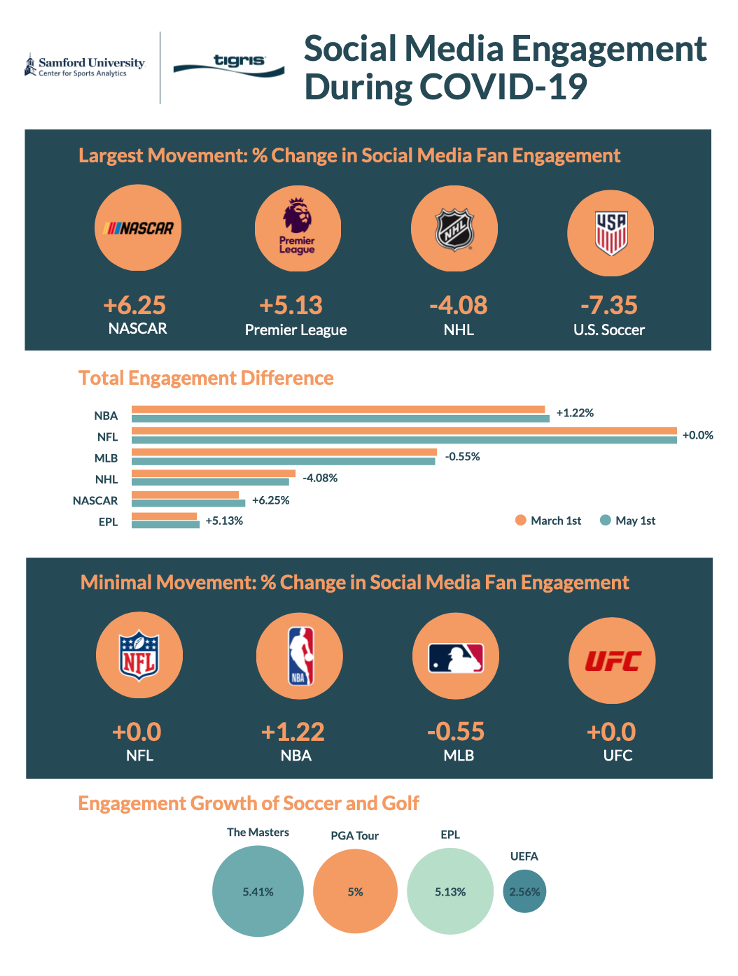 Some of the most interesting things we noted from our study: 
Of the "Big 5" leagues, only the NBA (+1.22%) has seen an increase in social media fan engagement during the COVID-19 Pandemic.
NASCAR experienced the greatest increase in social media fan engagement (+6.25%).
The U.S. Women's National Team experienced a decline (-1.49%) even though its players were in the news related to their lawsuit for equal pay.
The NFL, which has historically had the strongest social media fan engagement amongst all sports properties, has weathered the storm by not losing ground on social media (+/- 0.0%). 
This research was powered by Affinio and conducted by Samford University's Center for Sports Analytics and Tigris Sponsorship & Marketing.  Darin W. White, Ph.D. is Executive Director, Center for Sports Analytics, Samford University and Chair of the Entrepreneurship, Management & Marketing Department.  Matt Yonan is President & Founder of Tigris Sponsorship & Marketing, and has been involved in high-level sponsorship strategy and negotiation for over 25 years.