Published on June 29, 2021 by Grace Hanly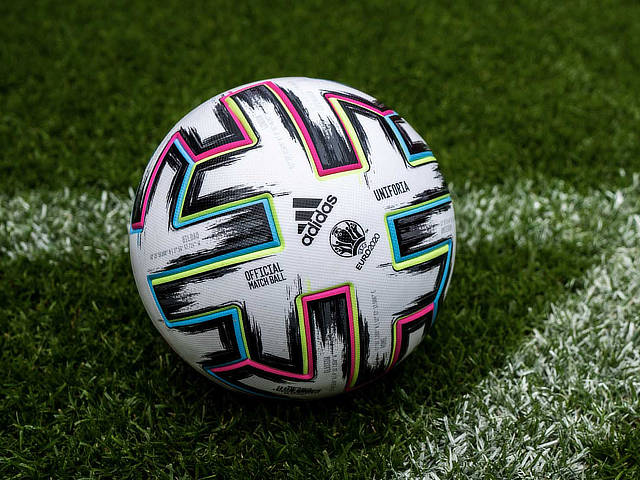 In 2016, there were 108 goals scored in the entire European Championship. With 9 matches still left to play in EURO 2020, there have been 118 goals scored. That is an average of 2.81 goals per match or one goal every 32 minutes. In the two matches on June 28th alone, there were 14 combined goals scored not including the penalty kicks at the end of the match between France and Switzerland. So, what are the causes behind the increase in goals scored?
Own Goals
 One sure reason for the increase in goals is the number of own goals that have occurred. EURO 2016 had a total of three own goals during the entire tournament. So far in EURO 2020, nine own goals have occurred. In the history of the 16 European Championships, there have been 18 own goals. Whether it is lack of awareness, poor touches, or just bad luck, it is crazy that this year's tournament has experienced so many own goals. Four of the own goals were scored by goalies and were simply a result of bad luck or lack of focus. Three more of the goals were scored by center backs who had mistouches. Since the tournament began in 1976, there has never been a match with two own goals scored. However, in this past week, two matches boasted this unusual event: Slovakia scored two against Spain and Portugal scored two against Germany.
Ronaldo
 A second reason for the increase in goals is Cristiano Ronaldo. In 2016, Cristiano Ronaldo scored three goals for Portugal as they went on to win the European Championship. This year, Portugal lost to Belgium in the round of 16 and will not advance to the quarterfinals. Ronaldo has already scored five goals and tied Ali Daei of Iran's record for most international goals at 109. Ronaldo's five goals currently lead the tournament, but his exit now opens the door Czech Republic's Patrik Schick to take the Golden Boot Title.
Lineup Strategies Used?
Heading into the quarterfinals, Spain has scored the most goals at 11. The next two teams who scored the most goals (nine goals each) are Italy and Denmark. They are closely followed by Netherlands and Belgium (eight goals each). Is it the strategies these teams have used that have helped place them at the top of the leaderboard for goals scored by country?
In their first two match of the tournament, Spain had only scored one goal. However, in their last two matches, they scored five goals in each. Their 4-3-3 lineup (four defenders, three midfielders, and three forwards) has remained the same through all four of their games.
As both Italy and Denmark have scored nine goals through four matches, they are averaging 2.25 goals per match. Similar to Spain, Italy has used the 4-3-3 lineup in each of their matches, and they are undefeated going into the quarterfinal. They have scored in each of their four matches.
On the other hand, Denmark used the 4-3-3 lineup in their first match loss against Finland, but after the scary events surrounding Christian Eriksen, they have altered their lineup. They went scoreless in their match against Finland, but then scored a quick goal against Belgium in their new 3-4-2-1 lineup (three defenders, four midfielders, two forwards, and one striker.
Denmark turned on the gas in their match versus Russia with 20-year-old Mikkel Damsgaard, Eriksen's replacement, starting the scoring near the end of the first half. After the 38th minute of their match verses Russia, Denmark scored eight goals. They defeated Russia 4-1 and Wales 4-0. But can it really be the lineup strategies these teams have employed as the reason they are scoring more goals than others?
For most of their matches, Belgium has used the same lineup strategy as Denmark but so have many other teams in the tournament. Netherlands lost to Czech Republic in the round of 16, but they had used the 3-4-1-2 lineup strategy which is only a slight variation to what is used by many other teams including Denmark and Belgium. It might be argued that lineup strategy is a reason for more goals being scored by certain teams, but in reality, all lineups are just small variations of each other.
High Market Value Players?
England has the highest amount of high market value players on their team in their team. They have six men ranked in the top 20 of high market value players participating in EURO 2020, yet England is ranked 18th in total goals scored by country. Additionally, Gareth Bale on Wales has the highest market value on their team. He failed to score a goal the entire tournament and even missed a penalty kick. Kylian Mbappé of France is another example of this. He has the highest market value of any player in the tournament at over $176 million and has failed to produce a single goal. In the France verses Switzerland match that took place on June 28th, he was the only player at the end of regulation who attempted a penalty kick to miss. This resulted in France, the defending World Cup Champs, being eliminated from EURO 2020. It is not likely that high market value players are the reason for more goals in this European Championships.
What is the Cause of the Increase in Goals?
It is fair to conclude that part of the increase in goals can be attributed to the number of own goals which have been scored this tournament. It can also be argued that star player Cristiano Ronaldo has scored more than he did in EURO 2016. But it appears there are no other obvious reasons why the number of goals has increase. Could it have something to do with COVID? Could it be players training schedules? Do the lineup strategies allow for more attacks? Are defenses struggling to stop the attack? Do counterattacks play a role? Is it the goalies' vibrant uniforms?
Or is it just luck?
With nine matches left, it will be an exciting finish to witness the final number of goals scored.
Sources
Ap. "Oh No! Euro 2020 Racking up Own-Goals at a Wild Pace." Sportstar, Sportstar, 24 June 2021, sportstar.thehindu.com/football/euro/own-goals-tournament-record-wild-pace-slovakia-spain-dubravka-kucka-dias-guerreiro/article34942975.ece.
"EURO 2020 - Top Market Values." Transfermarkt, www.transfermarkt.us/europameisterschaft-2020/marktwerte/pokalwettbewerb/EM20.
"Euro 2020: Cristiano Ronaldo Breaks Goalscoring Record as Portugal Beat Hungary-Sports News , Firstpost." Firstpost, 16 June 2021, www.firstpost.com/sports/euro-2020-cristiano-ronaldo-breaks-goalscoring-record-as-portugal-beat-hungary-9720541.html.
UEFA.com. "History." UEFA.com, 23 June 2021, www.uefa.com/uefaeuro/history/seasons/2016/.
UEFA.com. "UEFA EURO 2020 - Stats." UEFA.com, www.uefa.com/uefaeuro-2020/statistics/.
 About the Author
My name is Grace Hanly, and I will be a senior at the University of Oregon this fall. I am majoring in Finance and Sports Business with an Economics minor. I have always had a passion for playing and studying sports, especially soccer. Originally from Tacoma, Washington, I spent many mornings waking up early to watch soccer in Europe and am excited to share some of my insights.