Published on June 16, 2022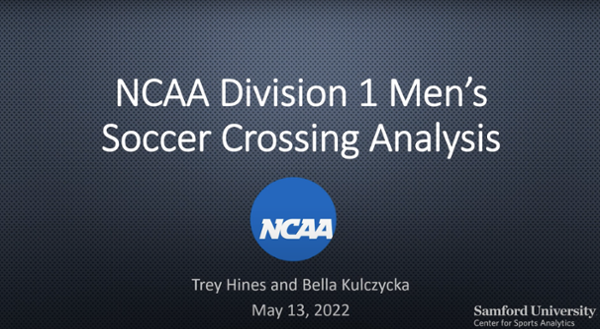 Crossing is one of the most common ways to score a goal in the game of soccer. When a team is attacking and trying to score, when is the right time to put the cross into the box? It may not be as simple as you think.
In conjunction with the Samford University Center for Sports Analytics, Birmingham-Southern College soccer player Trey Hines along with Alabama FC ECNL player Bella Kulczycka conducted a study on when a cross should be served into the box and what the best indicators of success are. Check out the findings from over 1000 NCAA Division 1 Men's Soccer crosses.