Published on March 3, 2023 by Sydney Smith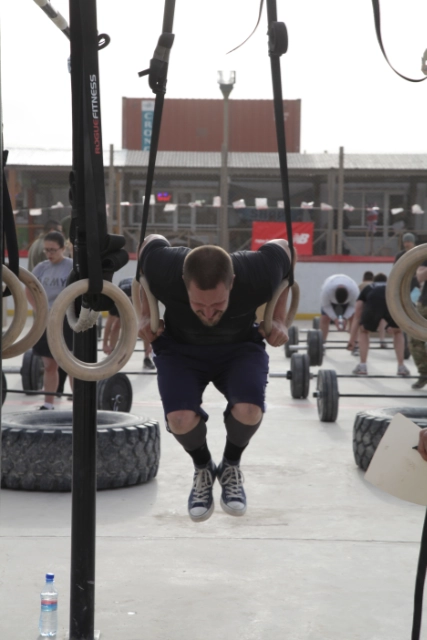 In 2000, a fitness movement began in Santa Cruz California. That fitness methodology began in the garage of Greg Glassman which over the next 15 years would become a worldwide phenomenon with over thousands of gyms around the world and millions of participants. CrossFit is known for grueling workouts and their free market approach to gym affiliation resulting in strong communities with avid participants. Greg Glassman created the largest fitness chain in the world. Its ability to include varied movements at a high intensity seems to appeal to more and more people.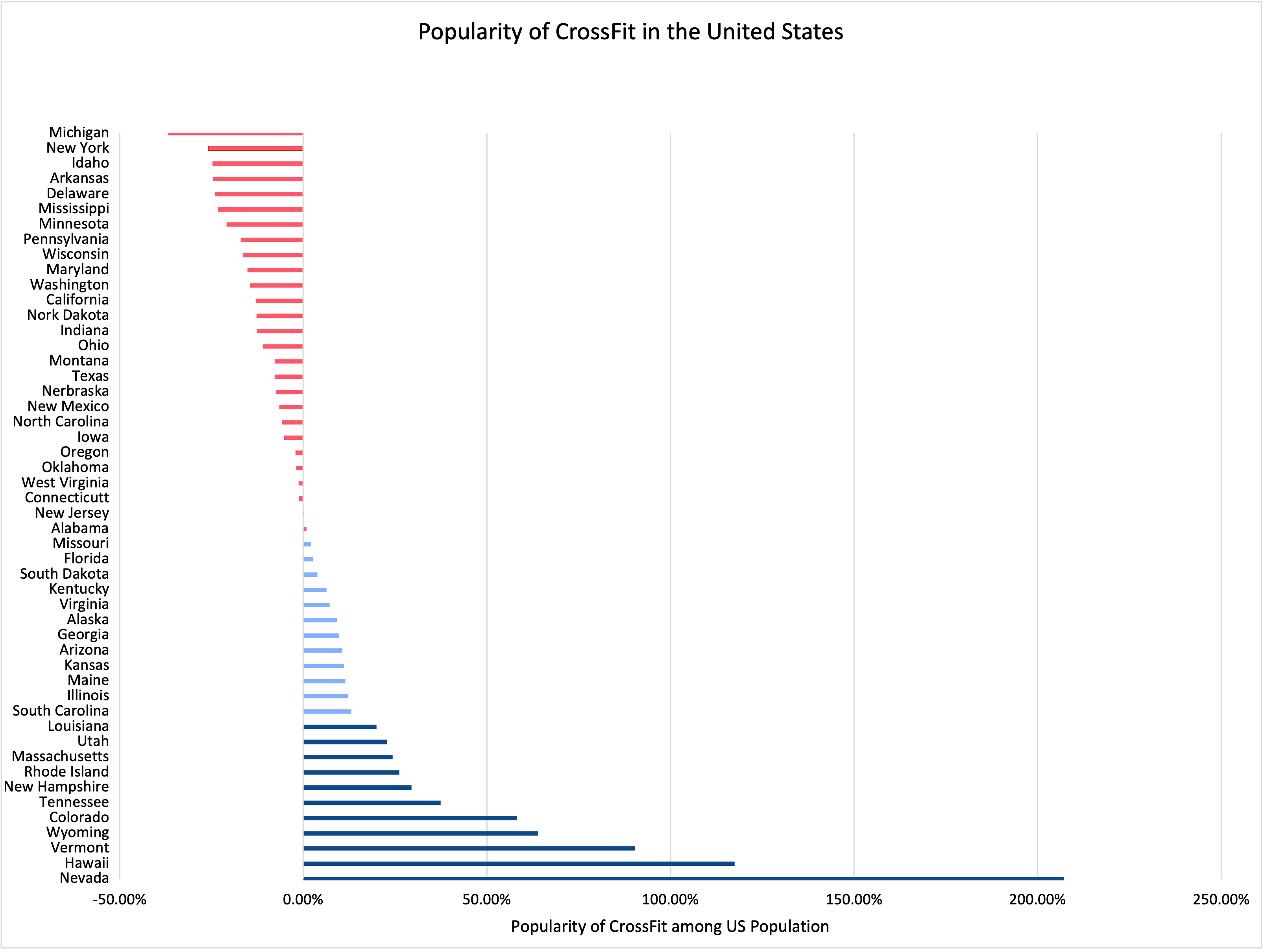 According to Zoomph, Nevada is the most popular state for CrossFit. This may be due to its proximity to the state where the sport originated as well as the proximity to the previous location for its headquarters. Within the past 2 years, the CrossFit headquarters have moved from Santa Cruz, California to Boulder, Colorado which may explain its popularity landing at fifth place among the country. The healthiest state in America, Vermont, lies in the northeast quadrant of the country. People in Vermont are more focused on their health both through nutrition and exercise which results in the evident increased welcoming of the sport there. Further on, Vermont houses five-time Fittest Man on Earth, Mat Fraser in Williston where he coaches rising athletes such as Mal O'Brien and Jayson Hopper. Similarly, CrossFit is more sought after in the state of Tennessee which may be due to it being a hub of high-profile athletes such as Rich Froning in Cookeville and Tia-Claire Toomey in Nashville. These two athletes are some of the most well-known among the sport and drive significant traffic to their gyms and to their area. People come from all over the world in hopes of getting the best possible results from their training environment in order to achieve their goals of making it to the CrossFit Games. These two well-known athletes are just the start of a lengthy list of successful athletes in the state.
On the other hand, it seems to be a trend for CrossFit's popularity to decrease among some of the unhealthiest states in America such as Mississippi and Arkansas. It also appears that some of the northern-most states along the Canadian border are not as interested in CrossFit. With exception to a few, the following of CrossFit among Twitter is most popular in the South to Southeast as well as the area around where the sport was founded (California). While the data pertains to only Twitter followers across the country, it proves to be a great insight as to where and why the sport may be more popular in those certain areas as the sport grows increasingly popular across the world.
Sources
https://www.rookieroad.com/crossfit/history/
https://worldpopulationreview.com/state-rankings/healthiest-states
https://zoomph.com/