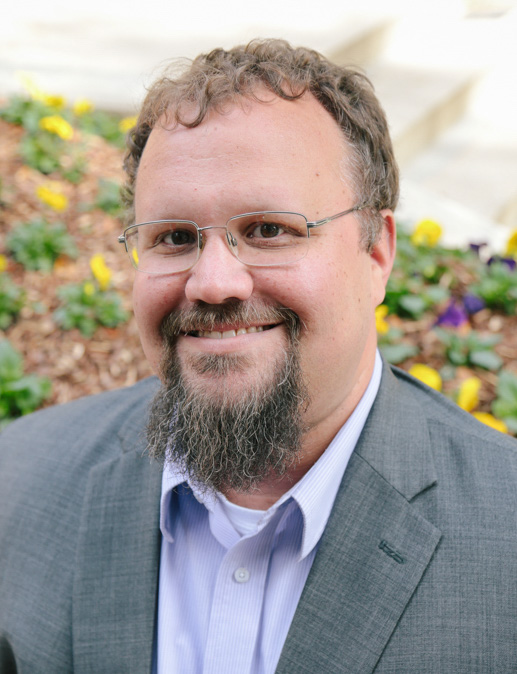 Associate Professor
Howard College of Arts and Sciences
Communication and Media
N 327 Divinity Hall
Michael Clay Carey, a nationally recognized teacher and scholar of journalism and mass communication, joined Samford's faculty in 2014. Carey teaches courses in print and online journalism, including introductory and advanced writing classes, visual storytelling, and the practicum classes that produce The Local, an award-winning magazine, written and designed by Samford University journalism students. Carey is a two-time winner of the National Federation of Press Women's Best Advisor of a Student Publication, Station, or Website award (2021 and 2022).
His academic research focuses on cultural studies of media, specifically the impacts of stereotypes and the roles media play in the formation and maintenance of individual and group identity. Carey is the author of the award-winning book The News Untold: Community Journalism and the Failure to Confront Poverty in Appalachia (2017, West Virginia University Press). Additionally, his research has been published in Journalism Practice, Newspaper Research Journal, Journalism History, Grassroots Editor, the Journal of Communication Inquiry, and Journalism & Communication Monographs.
Prior to his academic career, Carey spent 10 years working as a reporter and editor at several newspapers in Tennessee, covering everything from prison escapes and state government to stockcar racing and agriculture. He wrote for The Tennessean in Nashville and covered the state as a news correspondent for USA Today.
Carey is a member of the Society for Professional Journalists, the Association for Education in Journalism and Mass Communication, Alabama Media Professionals, and the International Society of Weekly Newspaper Editors. He is the faculty adviser for Samford's student chapter of the Society of Professional Journalists and Vice President of Programs for Alabama Media Professionals.
Degrees and Certifications
BS, Middle Tennessee State University
MS, Ohio University
PhD, Ohio University