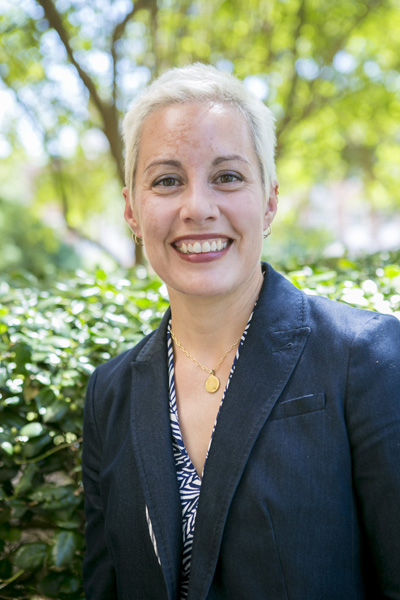 Assistant Professor of Classics, Wilton H. Bunch Interdisciplinary Faculty Fellow
Howard College of Arts and Sciences
Classics and Philosophy
319 Chapman Hall
Shannon Flynt joined Samford's faculty in 2000 after a distinguished graduate research and teaching career in anthropology, classical archaeology and ancient studies. Her professional specialty–Roman archaeology–combines the history, math, art, linguistic and travel interests she refined as a Summa Cum Laude, Phi Kappa Phi undergraduate student.
Flynt teaches in the Department of Classics and Philosophy, Division of Art and Design, and University Core. Her current courses include the Classics Senior Capstone, The Rediscovery of the Classical World, Modern and Contemporary Art, History of Graphic Design and Core Seminar.
Flynt previously served as Samford's Fulbright  Program Advisor, taught in the University Fellows honors program, and coordinated the University Fellows Italy program. Through that program and in her home department, she led Samford international study trips for almost 20 years.
After earning her Master's degree in Anthropology at the University of Alabama, where she demonstrated exceptional aptitude in Latin and field archaeology, Flynt entered the doctoral program in Art History and Archaeology at the University of Missouri, where she earned a Huggins Fellowship and the Donald K. Anderson Graduate Student Teaching Award.
In 1999 Flynt was named a U.S. Fulbright Fellow to Austria, where she lived for a year while completing research for her doctoral dissertation, "The Military Vici of Noricum". In addition to excavation at the Roman military site of Lauriacum in Austria she has served on excavation teams at Pompeii, Castell Henllys (Wales) and Clonmacnoise (Ireland). Closer to home, she has excavated at Alabama's Dust Cave and Moundville Native American sites and at the historic Hickman House in central Missouri.
Flynt maintains her research interests in the Roman army and Roman frontier in Europe and is an active member of the Classical Association of the Middle West and South, Roman Society and Roman Limes Congress.
Degrees and Certifications
BS, Samford University
MA, The University of Alabama
PhD, The University of Missouri
Expertise
Roman Archaeology
The Classical World
Art History