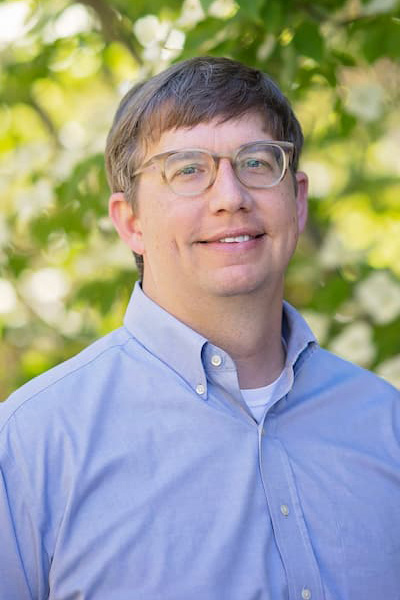 Associate Professor, Research Compliance Officer
Howard College of Arts and Sciences
Biological and Environmental Sciences
119 Propst Hall
Montgomery, Alabama, native Drew Hataway earned a B.S. in Biology and a B.A. in History at Samford University, and a Ph.D. in Biology from the University of Mississippi. He returned to Samford from "Ole Miss," where he taught as he researched conservation genetics. While in Oxford he also served as an instructor of biology at the Oxford-Lafayette campus of Northwest Mississippi Community College.
Hataway's current interests are in population biology as well as arachnid venom diversity. He teaches undergraduate courses in Population Biology, Bioinformatics, and Human Anatomy.
Outside of teaching and research activities, Hataway enjoys camping, backpacking, welding, and cooking. He, his wife, three sons, and daughter live in Homewood.
Degrees and Certifications
Ph.D., The University of Mississippi
B.S., B.A., Samford University
Publications
R.A. Hataway, D.H. Reed, & B.P. Noonan. 2010. Development of 10 microsatellite loci in the Wolf Spider Arctosa sancterosae (Araneae: Lycosidae). Conservation Genetics Resources 3: 271-273.
Fouquet, A., V. Dubut, R.A. Hataway, C. Scotti-Aaintagne, I. Scotti, & B.P. Noonan. 2009. Isolation and characterisation of 19 microsatellite loci from the Amazonian frog Adenomera andreae (Amphibia: Anura: Leptodactylidae).Conservation Genetics Resources, 1: 217-220.
Reed DH, Teoh VH, Stratton GE, Hataway JA (2011) Levels of gene flow among populations of a wolf spider in a fragmented habitat: current versus historical rates. Conservation Genetics 12: 331-335.