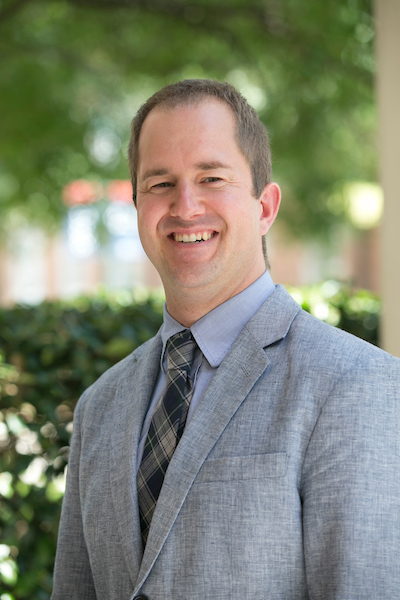 Assistant Professor of History
Howard College of Arts and Sciences
History
304 Burns Hall
Anthony Minnema is a historian of premodern Christian-Muslim relations. He comes to Samford from Valparaiso University, where he was a Lilly Postdoctoral Fellow. He received his doctorate in history from the University of Tennessee in 2013. He specializes premodern European and Middle Eastern history, and teaches in Samford's Core Texts program. He regularly offers courses on the crusades, early Islamic civilization, and world history. A native Californian, he enjoys gardening and cooking. His wife, Linnea, also works at Samford as the Director of Grants and Sponsored Programs. 
His research focuses on cultural and social interactions between Christians and Muslims during the Middle Ages. His scholarship focuses on the translation of Arabic works of philosophy and religion into Latin and their subsequent readership at European universities and other centers of learning. He has published several articles that demonstrate how Europeans read Arabic works, specifically the Latin translation of al-Ghazali's Maqāṣid al-falāsifa, and integrated them into their libraries and intellectual culture. He is also interested in the experience of Muslims living under and near Christian kingdoms in medieval Spain. He is currently writing a monograph on a Spanish Muslim dynasty, the Banu Hūd, and their attempt to create and maintain an independent state on the Iberian Peninsula during the twelfth and thirteenth centuries. His research has been supported by the Mellon Foundation, the Warburg Institute, and the American Academy of Research Historians of Medieval Spain.
Publications
"Squire to the Moor King: Christian Administrators for Muslim Magnates in late medieval Murcia," Journal of Medieval Iberian Studies 12.2 (2020), 248-266.
"A Taifa in Exile: Sayf al-Dawla and the Survival of the Banu Hud," Al-Masāq: Journal of the Medieval Mediterranean 31.1 (2019): 1-19.
"Cave hic: Marginal Warnings in Latin Translations of Arab Philosophy: A Case Study from Algazel," Manuscripta 61.1 (2017): 72-104.
"A Hadith Condemned at Paris: Reactions to the Power of Impression in the Latin Translation of al-Ghazali's Maqaṣid al-falasifa," Mediterranea 2 (2017): 145-162.
"Algazel Latinus: The Audience of the Summa theoricae philosophiae, 1150-1600," Traditio 69 (2014):153-215