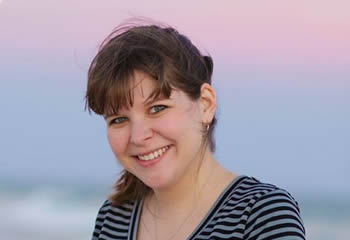 Christine Taylor Boatwright
Christine earned her BA English degree and JMC minor from Samford in 2010. After two fellowships with Time Inc.'s Oxmoor House Books in Birmingham, she became a staff writer for Shelby County newspapers in 2010. In mid-2013 her husband, Lucas Boatwright, who is a 2011 Samford Biology major, completed his master's degree in biology at the University of Alabama at Birmingham. The couple moved to Gainesville, Florida to allow Lucas to continue his academic work in plant genetic research at the University of Florida. Christine now works as a writer for UF Health Advancement Communications, and writes alumni publications for the UF College of Medicine. The Boatwrights live in Gainesville, Florida.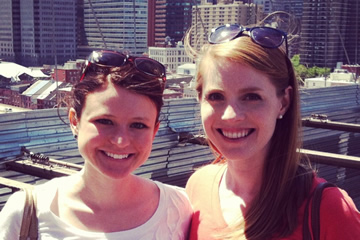 Carolyn Coley
Carolyn graduated from Samford with a degree in English in 2009. She will graduate in May, 2013, from Columbia University School of Social Work, where she is working toward a master of social work degree with an emphasis on clinical practice and mental health. Carolyn is interning for Hunter College Counseling Services in New York City, where she conducts assessments and short-term therapy with students. In previous years, Carolyn has completed field work at Catholic Charities of Brooklyn and Queens, worked as a mental health counselor for Camp Orkila in Seattle, Washington, and interned with victims in Felony Sessions Court in Knoxville, Tenn.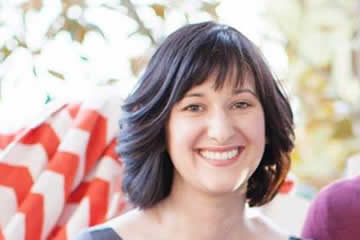 Nicole Conrad
After graduating from Samford in 2003 with a degree in English, Nicole received a master's degree in English from the University of Alabama in 2006 and a master's degree in secondary education from the University of Montevallo in 2009. She currently teaches Advanced Placement and British Literature at Briarwood Christian School in Birmingham, Ala. Nicole has taught at Briarwood for the past 6 years. In 2012, she was nominated for the University of Chicago's Outstanding Educator Award by a former student. In 2010, she was honored with the U.S. Presidential Scholars Program's Teacher Recognition Award, based on a nomination by one of her students who participated in the Presidential Scholars program. Conrad lives in Birmingham, Ala., with her husband and fellow Samford alumnus David and their daughter Claire.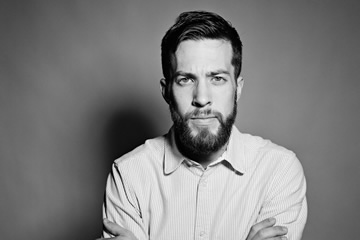 Robert Culpepper
Robert graduated from Samford in 2006 with a degree in English. His first job out of school was as an assistant photographer. That job evolved to the point where Culpepper is now a very successful photographer with his own business in Birmingham, Ala. "My time at Samford helped me in a number of ways," Culpepper says. "Many of the people and businesses for whom I regularly work came from friendships or connections that began at Samford." Culpepper says international study also marked a turning point for him. "I credit Samford's London program as one of the greatest educational opportunities of my life," he says. "The things I learned and the ways in which my worldview shifted during that semester have continued to impact me. Samford opened that first door and kindled an interest in the world that has not stopped burning."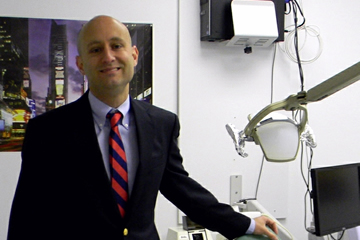 Matt Ennis
Matt graduated in 2002 with majors in English and German. He is the Director of Development for Cahaba Valley Health Care in Birmingham, Ala. Over the past 6 years, Matt has driven and overseen all aspects of that organization's fundraising efforts. This includes fundraising events, corporate and individual giving efforts and the research and writing of foundation grants. Cahaba Valley Health Care is a Birmingham based nonprofit providing access to dental and vision care for the underserved, primarily Hispanic families, in Jefferson and Shelby counties. Matt and wife Amanda Ward Ennis '04 live in Birmingham with sons John Bryan and Will.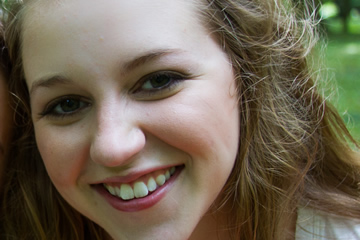 Margaret Frymire
Margaret graduated in 2013 with an English major and a double minor in history and Latin American studies. She was an active member of ADPi, and wrote for The Samford Crimson as an opinion columnist. Margaret always loved to read and write. During a Samford creative writing course her love grew into a further appreciation of reading and writing. Whether she is an editor, columnist, or publisher, she will constantly rely on her English roots, where she has learned to speak and make decisions "with a purpose while also remaining open to new ideas."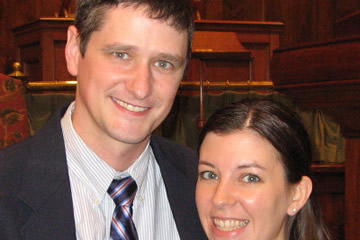 Christopher George
Chris is senior pastor of First Baptist Church, Mobile. Born in Paducah, KY, he received a bachelor's degree in English and History in 1998, and was honored as the "Most Outstanding Male Graduate." After Samford, Chris went to Harvard University, where he received a master's degree in theological studies with a specialization in Christianity and culture. He felt the call from God at a fairly young age. "I responded to a call to go into Christian ministry while in high school in Greenville," Chris said. He's currently working on a doctoral degree in ministry from a Methodist theological seminary in Ohio. "I am very ecumenical on matters of faith." He also says he sees his commitment as "not only professional, but also personal. My wife grew up in the Catholic church, so we still occasionally attend Mass to honor this tradition," he said. "I am personally passionate about community service and missions. So, First Baptist Church is committed to being a missional church congregation."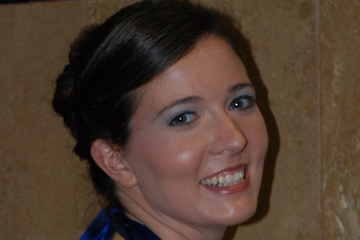 Katherine Harrell
Katherine graduated with a degree in English from Samford University in 2011. She was among the first students to participate in the English department's creative writing concentration. After graduation, she spent seven months traveling in New Zealand and Australia, where she worked as a travel writer for Citywalkz Tours of Napier, New Zealand. After returning to the U.S., Katherine moved to Denver, Co., where she has become a part of Denver's creative writing community. In 2012 she began working toward a master of arts degree in literary studies at the University of Denver, focusing her study on modern British literature. Upon completion of her master's degree, Katherine plans to pursue her doctorate in literature with the intention of becoming a professor of English at a university.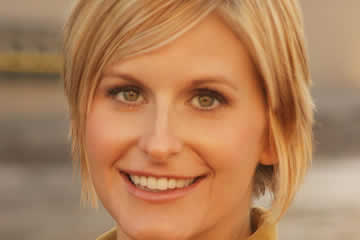 Hillary Olsen Hilliard
Hillary graduated from Samford in 2002 with a double major in English literature and French. After a year in Denver University's graduate English literature program, she decided to change course. She took a year hiatus from graduate school and moved to Thailand to study Thai Yoga Massage. Upon her return, she decided to pursue her massage career full time. Within a year of practicing Thai Yoga Massage, Hillary started teaching the healing art form and created her own teaching manuals and videos. In 2011 she founded the Denver Integrative Massage School. In 2012 she founded the School of Botanical Aesthetics. Both schools are housed in her own commercial building. While Hillary learned her business skills from others over the years, the impetus to change direction and move to Thailand can certainly be traced back to her English literature major. She explains that because the discipline is a study of humanity, psychology, history and life, it can translate into many different career paths. It was in the process of studying other lives that Hillary was better able to evaluate and understand her own. She notes that the ability to write and speak well is an asset to any profession and also serves as an advantage in today's seemingly grammarless world. Hillary also says her English literature background has made her a more "soulful" business owner, which is also needed in a current business climate that tends to trump profit above ethics.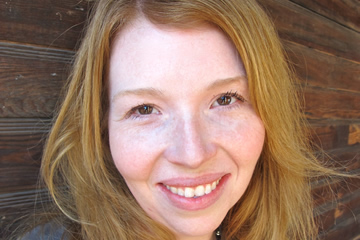 Heather Jassy
Heather is vice president of member operations at Etsy, the e-commerce website with over 800,000 active sellers worldwide focusing on handmade or vintage items as well as art and craft supplies. She works out of Hudson, N.Y., in support of the network of 6,000 teams, organized by geography and by interests, in seller development, seller education, marketplace integrity, and community building. "This is alignment with who I am," says Heather, who has been a small business owner for most of her working life, owning both an indie bookstore/café and a therapy/coaching 'practice.' Heather's work takes her into the tech world, into job creation programs, into community events, and even into her own projects making large scale sculpture. In simple terms, she says "we make it easier for people, especially women, to start their own creative businesses." She graduated from Samford in 1997.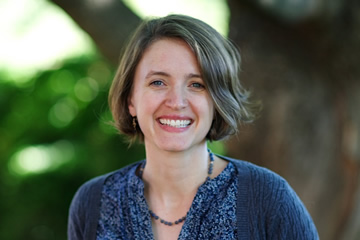 Deandra Little
Deandra, a 1994 English and German graduate with an M.A. degree in English from Vanderbilt, is associate professor and assistant director at the teaching resource center of the University of Virginia. She joined the center faculty in 2003. Her educational development research focuses on effective mentoring and coaching, graduate student professional development, assessing and responding to student writing, and teaching with images and visualizations across the curriculum. Deandra administers the Professors as Writers program and co-administers the Tomorrow's Professor Today program, and also regularly teaches courses on American literature. Her teaching interests focus on 19th and 20th century U.S. literature and culture, specifically representations of science and technology and intersections of science, gender & identity in the 19th-century, and autobiographical writings by 20th century women writers.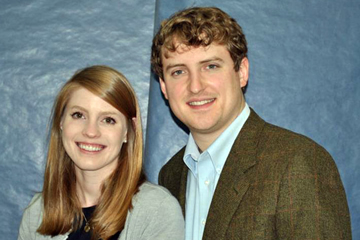 Caitlin Miller '07
Caitlin is a copy production assistant at Coastal Living magazine, one of the family of TimeLife publications. After graduating from Samford in English in 2007, her first job was a fellowship on the copy desk at Southern Living, where she learned copy editing and production. "My position at Coastal Living is a hybrid one—I assist with print production, manage our tablet issue production, and copyedit most stories in the magazine," Caitlin says. "Copyediting is a constant education for me; I learn something new every single day." On the burdens of choosing a career, Caitlin says, "At the end of the day, employers are thankful to work with recent grads who write professionally and communicate clearly. I'm thankful that Samford prepared me to be that kind of employee."
Preston Miller '07
Preston graduated from Samford University with a B.A. in English in 2007. He has worked as regional coordinator for the nonprofit Impact Alabama and on multiple statewide political campaigns. He is currently pursuing a law degree at Cumberland School of Law. Born and raised in Cullman, Ala., he and wife Caitlin Murphree Miller '09 live in Birmingham's Highland Park neighborhood.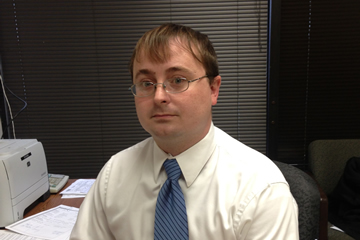 David O'Dell '04
David is currently working as loan officer with America's First Federal Credit Union in Birmingham, Ala., where he is responsible for a consumer loan portfolio in excess of $5 million. Since his graduation from Samford in 2004, he has completed an M.Div. degree from Beeson Divinity School ('08) and is currently pursuing an MBA degree from the University of Tennessee at Martin. He lives in Birmingham with wife Casey and son Charlie.
Katie Ormsbee '11
After graduating from Samford in 2011 as valedictorian with a degree in English, Katie spent a year teaching English as a Foreign Language with the Junta de Andalucía in Seville, Spain. Upon her return to the states, she moved to Austin, Texas, to intern for the Austin Film Society. Katie now lives in Nashville, Tenn., where she writes children's literature and continues to enthusiastically support and contribute to her local arts community. In 2012, Katie signed a two-book deal with Chronicle Books. Her first novel is slated for publication in 2014.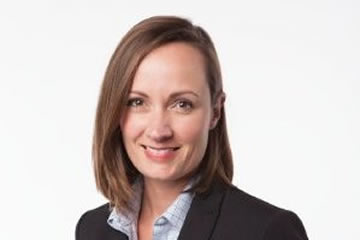 Kathryn Dietrich Perreault '03
Kathryn, a 2003 Samford English graduate, is an attorney with Maynard Cooper & Gale in Birmingham. She graduated summa cum laude from Cumberland School of Law, where she was editor-in-chief of the Cumberland Law Review, an Abraham Caruthers Teaching Fellow and Scholar of Merit. Kathryn specializes primarily in the defense of brokerage firms and financial institutions against claims asserted by customers in state and federal court and in arbitration proceedings nationwide. Representative clients from this practice area include UBS Financial Services, Inc., Raymond James Financial Services, Inc., and Morgan Keegan & Co., Inc.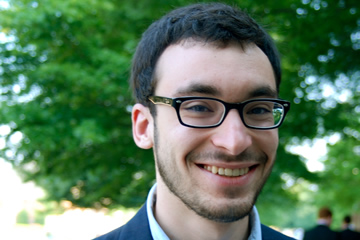 David Rodriguez '13
David graduated in 2013 with a double major in English and Psychology. He developed a passion for literature in high school and continues to find inspiration in the work of diverse authors and genres. In 2011, David was instrumental in the development of Wide Angle, Samford's new literary journal. During his first year on staff, he designed and managed the website as the web editor. In 2012-13 he served as managing editor. "Wide Angle has taught me the excitement and satisfaction of publication," David said. He is enrolled in the English Ph.D. program at SUNY-Stony Brook, where he also has been nominated for a fellowship. He plans to incorporate his Psychology major by concentrating on cognitive literary theory and the empirical study of literary reading.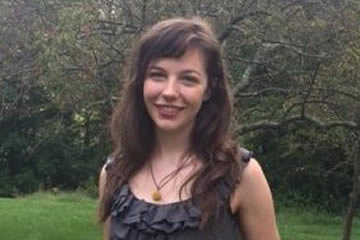 Anna Bedsole Stone '10
Anna is an Upper School English instructor at Tuscaloosa Academy, the top college preparation school in the area, where she teaches grades 10th and 12th grade English, along with advanced placement literature and composition. Anna also serves as the journalism advisor and senior sponsor. Prior to her position with Tuscaloosa Academy, Stone was employed as a Publications Specialist for the Mississippi Child Care Resource and Referral Network, where she was instrumental in creating and compiling a web-based comprehensive training handbook of 1000+ pages. Anna graduated from Samford in 2010, received her M.A. degree in English from Mississippi State University in 2012, where she completed a creative writing thesis in poetry, and expects to complete her Ph.D. in English literature (British and Commonwealth) in 2019. She lives with her husband, Michael, in Tuscaloosa, Ala.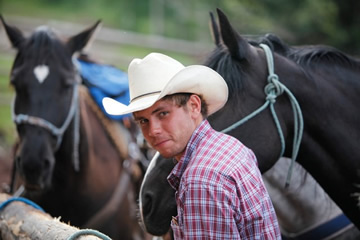 Andrew Wells
Andrew is an American Farriers' Association Certified Journeyman Farrier. He operates a horseshoeing and blacksmithing business up and down the Front Range of Colorado. Prior to starting his shoeing business, Andrew graduated from the University of Iowa's Iowa Writers' Workshop where he took an M.F.A degree in poetry writing. While in Iowa, Andrew won the Donald Justice Poetry Prize and the Academy of American Poets Prize for the University of Iowa. His poems appeared in The Kenyon Review, Forklift, Ohio, The Cortland Review, and StorySouth. Andrew and fiancé Jolie live in Brighton, Colorado.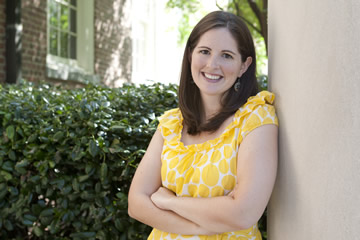 Caroline Williams '08
Caroline is assistant director of the University Fellows honors program at Samford University. She graduated from Samford in 2008, worked as regional coordinator at Impact Alabama and was a curriculum intern at AIDS Alabama. Caroline earned an M.A. degree in English and film at Georgetown University and was associate director at Kids' Club at Christ Episcopal Church in Washington, D.C.