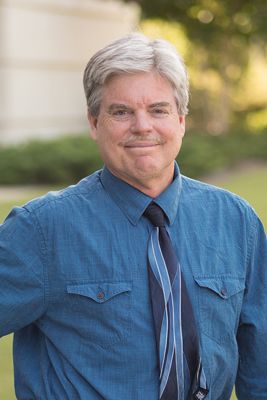 April 9, 7 p.m. – 8 p.m.
Cooney Hall, Regions Room (Brock School of Business)
FREE
Cooney Hall (Brock School of Business) Share on:



University of Alabama at Birmingham professor James McClintock, Ph.D., will discuss The Impacts of Climate Change – from Antarctica to Alabama for the 3rd annual Howell -McLaughlin Distinguished Research Lecture April 9 at 7 p.m. in the Regions Room, fourth floor of Cooney Hall (convo credit available, reception following). The lecture series honors emerita Samford biology professors William "Mike" Howell and Ellen McLaughlin.
McClintock is an eminent polar marine biologist who has served as Dean of UAB's School of Natural Sciences and Mathematics (1999-2003) and as Interim Dean of the Graduate School (2003-2005). His research has been funded continuously over the past 25 years by the National Science Foundation and focuses on aspects of marine invertebrate nutrition, reproduction and, primarily, Antarctic marine chemical ecology. His research has grown to include studies of the impacts of rapid climate change and ocean acidification on Antarctic marine algae and invertebrates.
He has published over 275 scientific publications, edited and written books, and been invited to make numerous scientific and popular science presentations. His research has been featured in a variety of media outlets including the NPR's Diane Rehm Show and "On Point" with Tom Ashbrook, National Geographic, Smithsonian, Discover, Scientific American, CNN, The Washington Post, Wall Street Journal, Chicago Tribune, Los Angeles Times, and The Weather Channel. He has served on National Academy of Sciences workshops on Climate Change and Polar Ecosystems.
McClintock recently returned from his 15th research expedition to Antarctica where he and his research collaborators have become among the world's authorities on Antarctic marine chemical ecology and drug discovery and have developed an award-winning interactive educational outreach web site (UAB In Antarctica). His expertise on the ecological impacts of climate change and ocean acidification on marine life of the Antarctic Peninsula has garnered numerous invited lectures and published pieces. His book Lost Antarctica: Adventures in a Disappearing Land (Palgrave/MacMillan) was released in September 2012 and has garnered considerable national and international praise. In June 2013, a video short based on his book was produced and released by the EO Wilson Biodiversity Foundation.
He was recently elected as a Fellow in the prestigious Explorer's Club, and stories of his life and career as a polar marine scientist served as the basis of a theatrical production scripted by a nationally renowned playwright.