Published on January 28, 2013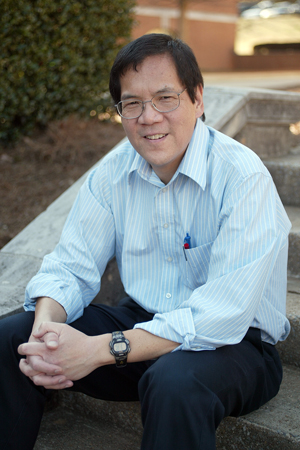 The first of five "How to Get the Most Out of Studying" videos produced by Samford and featuring Psychology Department chair and 2011 U.S. Professor of the Year Stephen Chew, has topped 300,000 views on YouTube.
The video project grew from Chew's popular series of Samford convocations.
"Based on my research and my teaching experience I knew that students, just like most teachers, possessed ingrained misconceptions about learning that undermined their academic performance, and that these misconceptions are also exceedingly difficult to change, especially in only one presentation," Chew said. He realized that a video series, hosted online, would serve as a readily-available refresher for those who had taken part in the convo sessions and provide a unique, stand-alone resource for those who had not.
In 2011, Chew and filmmaker Nathan Troost brought that project to life as a funny and informative five-part series, including:

• Beliefs That Make You Fail…Or Succeed
• What Students Should Understand About How People Learn
• Cognitive Principles for Optimizing Learning
• Putting the Principles for Optimizing Learning into Practice
• I Blew the Exam, Now What?

The videos are distinctively Samford but are influencing students and teachers far beyond Samford's gates. Since they were first posted on YouTube, many institutions, teachers and individual students nationwide have made use of them. Gallaudet University has provided close-captioned versions.
The entire series remains a popular YouTube resource and also is collected on a dedicated Samford page.