Published on March 18, 2014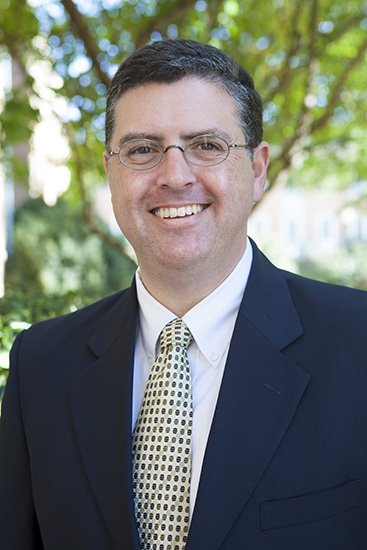 Samford University's board of trustees executive committee announced at its March 6 meeting that Dr. William Jason Wallace will be the first professor to hold the Richard J. Stockham Jr. Chair of Western Intellectual History.
The chair is named in honor of Mr. Richard Stockham, Jr., a Birmingham native and Princeton University graduate who cared deeply about the educational value of the Western and Christian intellectual traditions.
As outlined by the board, the holder of the Stockham Chair provides administrative oversight of the university's Core Texts Program. For Wallace, these duties include managing the Cultural Perspectives (UCCP) curriculum, defining the needs of the curriculum, assessing and revising the program as needed.
Wallace, who joined Samford's history faculty in 2002, specializes in religious and intellectual history and researches the relationship between religion and political thought. In addition to a number of articles and review essays, he is the author of Catholics, Slaveholders, and the Dilemma of American Evangelicalism, 1835-1860 (Notre Dame, 2010). His latest book, Collapse of the Covenant: The Transformation of the Puritan Ideal, is forthcoming from The Johns Hopkins University Press.
Among his other professional honors, Wallace earned the 2011 Howard College of Arts and Sciences Outstanding Teacher award.