Published on April 14, 2020 by Sean Flynt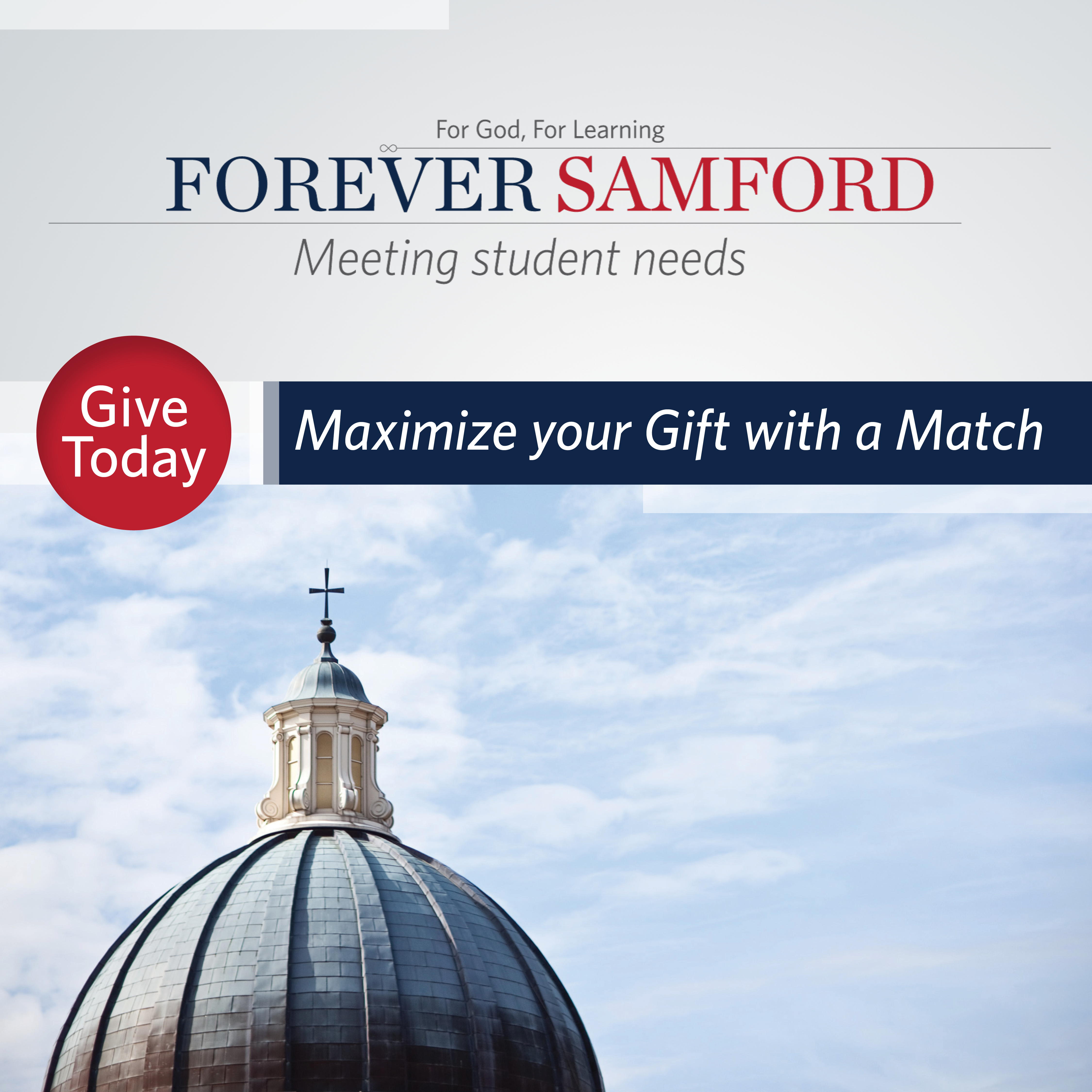 Dear Alumni and Friends of Howard College of Arts and Sciences:
I hope this message finds you well during this unprecedented public health crisis surrounding the spread of COVID-19. As you have probably already heard, Samford University has transitioned entirely to an online learning environment. Most students are finishing this semester by their computers from home. As the crisis has unfolded, many members of our Samford community have asked what they can do to help.
I am honored to serve as the Dean of Howard College of Arts and Sciences during this time and am very grateful for the faithful support of our alumni and friends. You may already have seen Dr. Westmoreland's message concerning ways you may help in this challenging time. The students and faculty certainly need your prayers for their health, well-being, patience, and perseverance as they study remotely. Many of our students and their families are also confronting additional financial needs. As Dr. Westmoreland has said, times like these impose upon "institutions rooted in Christ a particular responsibility to meet" such needs.
If you wish to make a gift to support our students, the Howard College Arts and Sciences Fund provides emergency scholarship funds and academic program resources where the needs are greatest. Please join us as we continue to meet the needs of Samford students facing physical, emotional or financial challenges. Give today to support our students. You may designate the Howard College Arts and Sciences Fund and your gift will be maximized with a matching amount to help our students during this time.
Our college mission statement describes Howard College of Arts and Sciences as the heart of Samford University. Every undergraduate completes nearly half of their total degree program in the college and they engage deeply with life-changing Christian truth here. Nearly a third of all students choose to remain in Howard College throughout their undergraduate career as majors and minors in one or more of our humanities, STEM, or social science majors. I am very encouraged by the news I hear every day about how students are successfully adapting to the new online learning environment and how faculty are making innovative use of digital technology to engage students in their course work and to mentor students in caring and effective ways.
Thank you for your faithful support of our students now and in the days, weeks, and months ahead. I am grateful for each of you.

Sincerely,
Tim
Timothy D. Hall, Ph.D.
Dean, Howard College of Arts and Sciences