Published on August 18, 2021 by Sean Flynt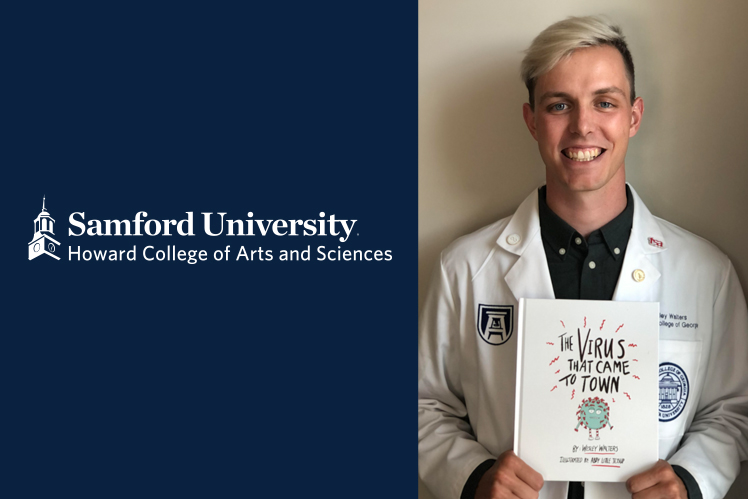 Samford University biology alumnus Wesley Walters '18 and artist Abby Little Jessup have published an illustrated book–The Virus That Came to Town– to help young readers understand COVID-19 and how they can help limit its spread.
Walters, currently a student in the Medical College of Georgia, said the book offers hope for containing the current virus and preparation for future pandemics. Written during a year marked by social injustice and unrest, the book also offers a message of equality by featuring a multiracial family and neighborhood, and an African American woman as a doctor who offers the lifesaving lessons.
Walters said he hopes the book, stickers and free coloring pages offered through the book's website will help the U.S. "lead the world in public health preparedness."