Published on March 17, 2021 by Sean Flynt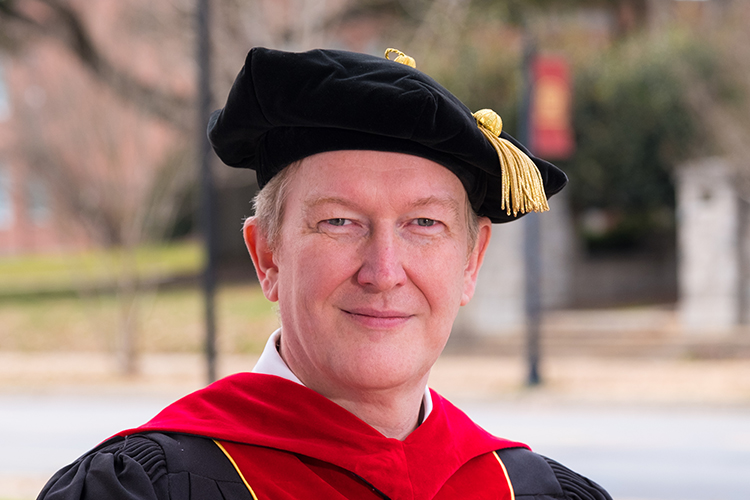 Samford University has announced that Robert Elsner will lead its Psychology Department starting in fall, 2021. Elsner–currently Professor of Psychology at Erskine College–holds a B.A. degree from the University of North Carolina-Chapel Hill, M.S., M.Ed., and Ph.D. degrees from the University of Georgia, M.A.P.M and M.Div. degrees from Erskine Theological Seminary, and a D.Min. degree from Virginia Theological Seminary. He is the author or co-author of dozens of peer-reviewed scholarly publications in multiple disciplines. He was Editor-in-Chief of the journal Current Research in Psychology and continues to serve as a reviewer and review board member for many psychology, medical and gerontology journals.
"I am delighted that Robert Elsner will be joining us as Chair and Professor of Psychology this coming August," said Howard College of Arts and Sciences Dean Tim Hall. "He brings a wealth of experience and expertise to Samford, along with excellent ideas for strengthening the department's ties with programs across the university and into the Birmingham-area community."
Elsner's longtime engagement with health care and theological education will be of particular value at Samford, which offers extensive undergraduate and graduate programs in both disciplines. In addition to his work in Erskine's Psychology Department, Elsner serves as Visiting Professor of Christian Education and Director of the Master of Arts in Christian Counseling program at Erskine Theological Seminary. He previously served on the faculty of Family and Community Medicine at Wake Forest University School of Medicine. His areas of expertise include gerontology and geriatrics, statistics and experimental methodologies, practical ethics, learning and motivation, leadership studies and methods of evangelism among college students.
Samford emphasizes the value of international study, and Elsner has significant experience abroad. He has led travel courses in Spain, France, Italy, Monaco, New Zealand, Republic of  Ireland and Northern Ireland in addition to his international lectures, consultations and research projects related to psychology, health and nutrition. He held a European Union Postdoctoral Fellowship in Medicine and Nutrition at University College Cork, and earned a Grande Diplôme de Cuisine et de Patisserie from the École le Cordon Bleu de Paris.
Elsner's community involvement includes service as Chairman of the Board of Directors for the State of South Carolina's Burton Center for Disability Services, more than a decade of service as a Scoutmaster, and leadership in Knights Templar and Masonic organizations in South Carolina.
"Samford was fortunate to find an active and energetic scholar who is already deeply engaged with so many aspects of our Christian and academic missions," said Samford Provost J. Michael Hardin. "Dr. Elsner's record of scholarship and service promises great things for his students and colleagues here."