Published on February 25, 2021 by Morgan Black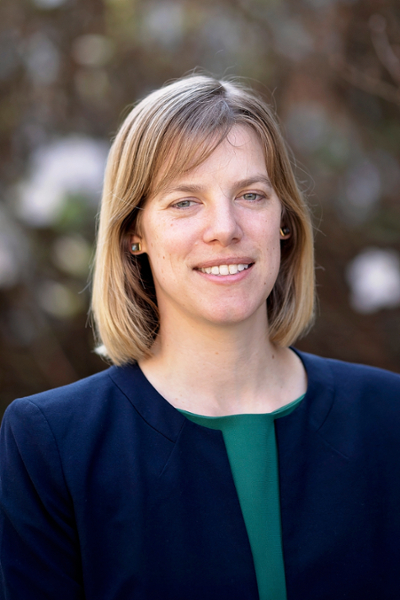 Joy Buchanan
, assistant professor of quantitative analysis and economics, was a featured panelist during the national Women in Economics Symposium hosted by the Federal Reserve Bank of St. Louis, often referred to as The Fed, Feb. 17, 2021.
The event, which was held virtually this year, hosted high school and college students, educators and other individuals interested in the economics profession. During the event, numerous speakers discussed the many ways economists can make a difference in the world by helping save the environment, helping reduce income inequality, helping improve health care outcomes, helping people make better decisions, and helping to reduce the severity of economic recessions.
During a trip to The Fed for the same symposium in 2018, the idea for F.E.W. was born. Several female students, with the support and guidance of Buchanan, McCarty and Stone, launched the charter chapter in 2019, and many other universities have followed their lead since.
Buchanan's session explained how the Samford F.E.W. group was started, steps they had to take to get it off the ground, what they're doing to engage student members, and how other universities can start their own group on campus.
"Being a part of this year's symposium was really a full-circle moment for me," Buchanan said. "The idea for our F.E.W. chapter grew from participating in this event a few years ago; it really was the launching pad for our student organization that is now flourishing. We have such great student leaders who make our club possible, I was honored to represent them at the conference."
A recording of Buchanan's panel discussion may be viewed
here.