Published on January 3, 2019 by Darin White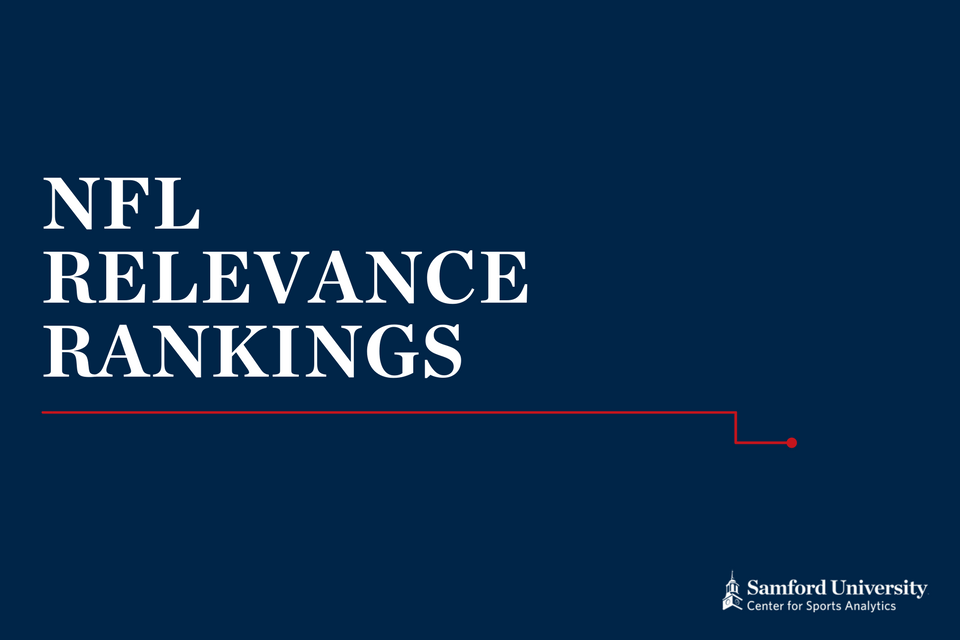 Yesterday the NFL released its rosy viewership numbers for the 2018 season.
Overall NFL viewership was up five percent. NBC 's Sunday Night Football was up seven percent and Monday Night Football was up eight percent.
Wait a minute. What happened to the predictions of doom and gloom for the NFL that filled sports fans' news feeds just a few months ago. The headlines during the summer of 2018 included, "Deflated: NFL popularity at new low, just 3 in 10 are favorable" and "Will the NFL survive? 5 things it can do to save its future" and "NFL sales prices being hurt by league's declining popularity".
The Center for Sports Analytics at Samford University in partnership with Affinio started seeing a very different trend in big data from social media as early as March of 2018. Going into the season we surmised that the NFL had turned the corner and would experience a significant increase in viewership for the 2018 season.
After week eight of the NFL season, the Center pulled social data from 6.9 million U.S. sports fans for the first half of the season and published its annual NFL Relevance Rankings. The rankings showed thirty out of thirty-two NFL teams had experienced positive growth in relevance since the 2017 season. Only the Jets and Cardinals had declined in relevance while twelve teams experienced double digit increases. Overall NFL relevance was up over nine percent.
Traditional survey-based research from the same time period was pointing in the opposite direction and predicting the NFL would have another disappointing season. As recent as this past summer, only thirty five percent of Americans held a "favorable view" of the NFL, which was down from fifty seven percent since the previous August.
It's yet one more proof of the power of social media big data to correctly predict cultural trends more accurately and quickly than traditional research methods.
Sources:
Nielsen
Adobe Analytics
Cynopsis Sports
NFL Media