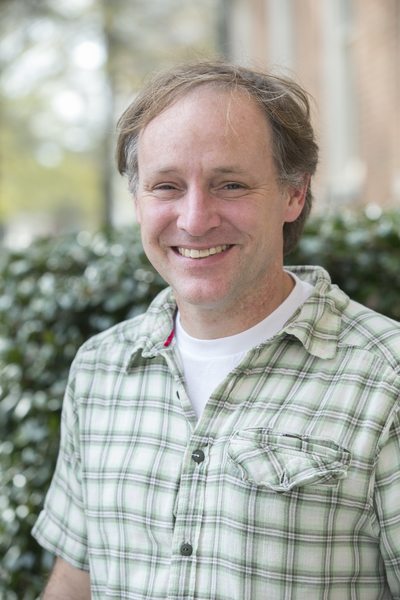 Chair, Professor
Howard College of Arts and Sciences
Classics and Philosophy
321 Chapman Hall
A native of Dallas, Texas, Dr. Douglas Clapp came to Samford in 2001 when he was offered a job in the newly formed classics department in the Howard College of Arts and Sciences.
During his time in graduate school at the University of North Carolina at Chapel Hill, Dr. Clapp decided that he wanted to teach after working as a teacher's assistant. He enjoyed being able to work closely with the students and the experience helped him find his way here to Samford.
Dr. Clapp currently teaches Elementary Greek and Latin, Cultural Perspectives, and Greek and Roman history.
Dr. Clapp aims for his classroom to be a place for students to engage with the material. While he is a professor by title, he enjoys reading books, going on hikes and walks, Harry Potter, and NBC's The Office in his spare time.
Degrees and Certifications
BA, Dartmouth College
MA, The University of North Carolina at Chapel Hill
PhD, The University of North Carolina at Chapel Hill
Publications
"Athenian Tragedy: An Education in Pity," Doug Clapp and Jim Johnson in Pity and Power in Ancient Athens, Rachel Sternberg, ed., Cambridge University Press, 2005.
"Mapping Greek History: Historical Questions with Geographical Answers," The Occasional Papers of the American Philological Association's Committee on Ancient History
Presentations
Greek Literature: The Role of Compassion in the Tragedies of Sophocles
Research
Latin Literature: The Construction of Rumor as a Destabilizing Agent
Greek Literature: The Role of Compassion in the Tragedies of Sophocles