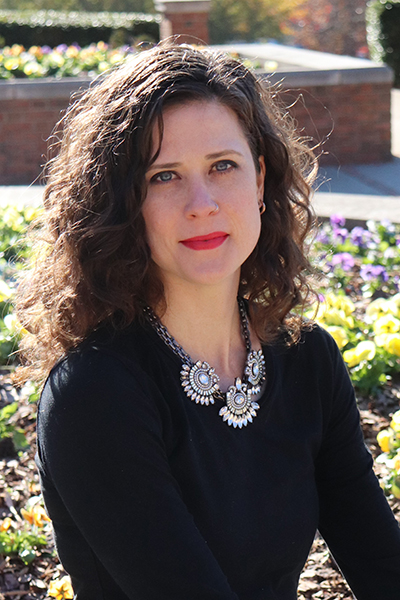 Associate Professor, Director, Samford Conservatory
Howard College of Arts and Sciences
Biological and Environmental Sciences
133 Propst Hall
Malia Fincher has combined her love of travel, the outdoors, and plants into her research and teaching. Her dissertation work, conducted at La Selva Biological Station in Costa Rica, examined the chemical ecology and plant-herbivore interactions of the wet tropical forest understory shrub, Piper imperiale. She has also studied the diversity of caterpillars and their parasitoids in Costa Rica, Ecuador and Louisiana, working closely with many Earthwatch Institute volunteers.
While at La Selva, Fincher served as program coordinator for the Organization for Tropical Studies Research Experience for Undergraduates, helping talented undergraduate students design, implement, and present a novel experiment while working with an established researcher. She conducts her Samford classes that same way, drawing her students into the field and involving them in hands-on research. She teaches courses in general biology, human biology, and ecology, while offering travel courses to Tanzania, the Galapagos Islands, and the western United States.
Fincher and her husband, Grant Gentry, live in Hoover, Alabama, with their son and two dogs.
Degrees and Certifications
BS, Tulane University
PhD, Tulane University