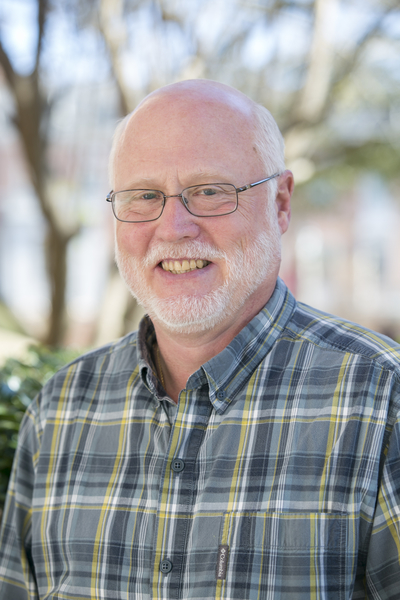 Associate Director, Master of Science in Environmental Management
Howard College of Arts and Sciences
Biological and Environmental Sciences
121 Propst Hall
Alabama native David M. Frings is Associate Director of the Master of Science in Environmental Management (MSEM) program. Frings was born in Jefferson County and was a 1973 graduate of Shades Valley High School. He has had a love for nature and the environment since childhood, spending many hours exploring the mountains, rivers, and caves of Alabama. Frings graduated from the University of Alabama in Birmingham in 1976 with a Bachelor of Science degree in geology and a minor in biology. He and his wife, Jennifer, have been married since 1982 and have three daughters, Haley, Holley and Heidi.
Frings joined Alabama Power Company after graduation and worked for more than 29 years in various geologic positions until his retirement from Southern Company in March, 2006. During his Southern Company career, he became a licensed geologist in Alabama. David decided to enter politics in 2000 and was elected mayor of the City of Alabaster. He is now serving his second term in office.
In 1999, Frings opened a retail business with his wife Jennifer called Fossil Site. Fossil Site, which is located in Alabaster, allows David to share his knowledge and love of nature with the community by introducing the public to fossils, minerals, and other nature items.