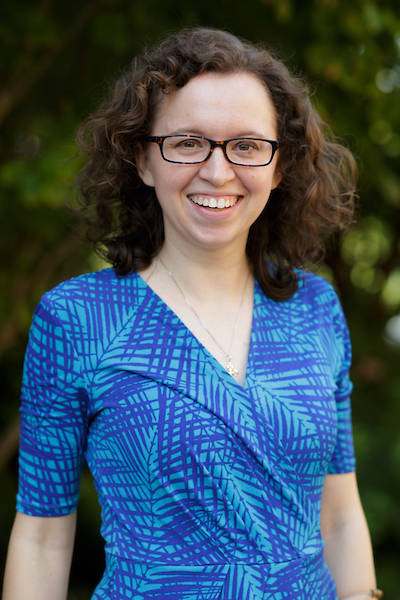 Associate Professor of Religion and Sociology, Congregational Research Strategist
Howard College of Arts and Sciences
Biblical and Religious Studies and Geography and Sociology
216 Chapman Hall
Jennifer McClure Haraway is a sociologist of religion whose work focuses on churches, synagogues, and other local congregations. She received her PhD in Sociology from Penn State University. Her professional interests include religious congregations, prosocial behavior (volunteering, charitable giving, etc.), social psychology, social networks, and statistics. She teaches courses that integrate social scientific insights with ministry preparation: church dynamics; faith development; conflict, change, and misconduct in ministry; Christian faith and community service. Her research projects focus on: Jesus's social network (i.e., the relational dynamics surrounding His life and ministry); social networks and relational patterns among congregations in central Alabama; church-based ministries that encourage people to more deeply understand and live out their callings.
McClure Haraway consults with congregations and ministers, especially in the areas of understanding community demographics. She also develops congregational resources with the Association of Religion Data Archives (www.thearda.com) and works closely with the Center for Congregational Resources at Samford University. She attends Holy Trinity-Holy Cross Greek Orthodox Cathedral.
McClure Haraway enjoys rock climbing, cycling and hiking.
Degrees and Certifications
PhD, Sociology, Pennsylvania State University, 2015
MA, Sociology, Pennsylvania State University, 2012
BA, Sociology and Mathematics, Mount Vernon Nazarene University, 2010
Expertise
Sociology of Religion
Religious Congregations
Social Networks
Statistics for Social Sciences
Involvement
American Sociological Association
Association for the Sociology of Religion
Association of Religion Data Archives
Association of Statisticians of American Religious Bodies
Center for Congregational Resources at Samford University
Religious Research Association
Society for the Scientific Study of Religion