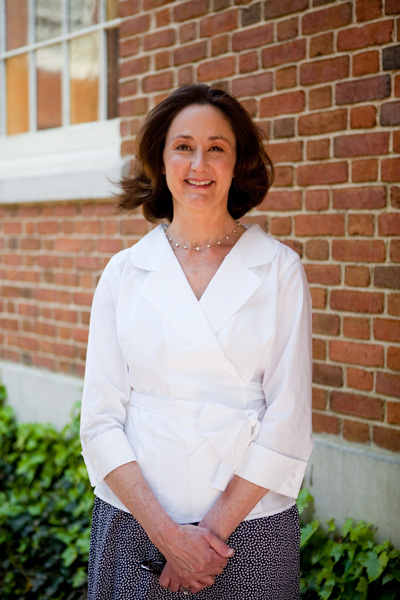 Professor
Howard College of Arts and Sciences
Communication and Media
N 314 Divinity Hall
Rhonda Parker arrived at Samford in August 2002, having spent nine years in the Department of Communication Studies at the University of San Francisco, where she served as chair and director of the university's public speaking program. Though she loved living on the west coast, she said it's great being back in the south.
Her primary area of research is interpersonal communication in intimate relationships. She studies all kinds of close relationships, and is currently completing several quantitative research projects that explore such areas as long-distance romantic relationships, sibling relationships and male friendships. She is also interested in animal welfare and has begun qualitative explorations of communication strategies used in the animal rescue subculture.
She enjoys teaching at Samford because she loves the kind of students that it attracts. She says they come well prepared for the rigors of college, which enables her to take them much farther than students anywhere else she's taught. Since she's been here, her students have conducted research that rivals works produced by graduate students, which she finds very exciting.
In addition to her students,  Parker is continually amazed at the supportive environment at Samford. She describes Samford as a very caring community, saying that her colleagues and students make this a wonderful place to work and live. Parker says she has taught at several universities, but none rival Samford in terms of the quality of education students receive or the strong community network that enables students to grow and learn in a caring, supportive environment. Parker says that in her own teaching philosophy, and in Samford's, students are empowered to make a difference in the world, no matter what career path they may choose.
Parker often likes to remind her students of Margaret Mead's observation: "Never doubt that a small group of thoughtful, committed citizens can change the world. Indeed, it is the only thing that ever has."  
Degrees and Certifications
BS, The University of Southern Mississippi
MA, The University of Georgia
PhD, The University of Georgia
Awards and Honors
Outstanding Teacher of the Year
Skill Initiative Award
The University of San Francisco Distinguished Teaching Award