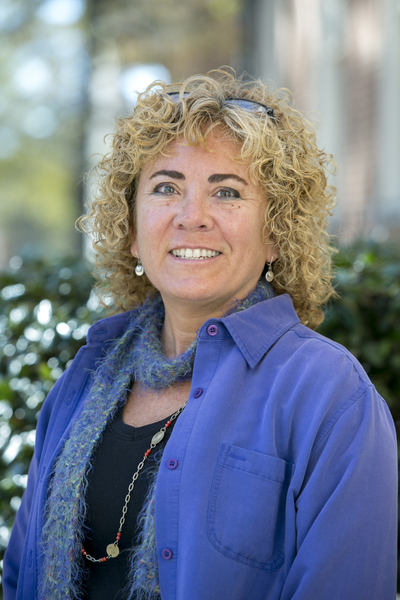 Associate Professor
Howard College of Arts and Sciences
Geography and Sociology
217 Ingalls Hall
Jennifer Rahn is a native of the great state of New Jersey and has lived and taught courses in Pennsylvania, Virginia, Florida, and Texas before finally settling in Alabama. Her research specialty is coastal geomorphology (especially in the Caribbean) and she also is skilled in GIS and cartography.
Courses
The courses she teaches at Samford include:
Geospatial Courses
GEOG 216 Mapping a Changing World
GEOG 316 Applied Geographic Information Systems (GIS)
ENVS 509 Environmental GIS (graduate level in ENVM program)
Physical Geography and Science-Related Courses
GEOG 150 Physical Geography: Understanding Planet Earth
GEOG 350 Coastal and Marine Geography: Modern Marine Science
GEOG 397 Andes to Amazon: Physical Landscapes of Latin America
GEOG 351 Caribbean Field Course
MARS 406 Coral Reef Ecology
Upper Level Courses
GEOG 301 Independent Study
GEOG 311 Directed Teaching Experience
GEOG 351 Caribbean Field Course
GEOG 490 Special Topics in Geography
GEOG 499 Senior Seminar
She is an active member of the Southeastern Division of the Association of America Geographers, National Council on Geographic Education, Alabama URISA, and the Association of America Geographers.
 Video Links
 Jennifer Rahn - Sea and Learn on Saba 2012 – Beach profiles for measuring beach erosion  [Video unavailable as of 7/20/2020]
Degrees and Certifications
BA, Villanova University
MA, Temple University
PhD, University of Florida, Gainesville
Awards and Honors
Bernards High School Athletic Hall of Fame, inducted May 2003
Chair of the Coastal and Marine (COMA) specialty group of the Association of American Geographers, 2009-2011 
Chair of the Education committee of the Southeastern Division of the Association of American Geographers 2011-present 
Alabama representative for the Southeastern Division of the Association of American Geographers (SEDAAG) 2011-present 
Chair of the Samford University Athletics Committee 2013-present 
Presentations
 Co-authored over 20 student presentations at AAG, SEDAAG and SWAAG
October 2013 Sea & Learn Environmental Awareness on Saba. Presented a lecture on the remediation of the Tent Bay Beach fill attended by 86 people
October 2013 – DCNA Bionews article on Underwater Mapping on Saba.
August 2013 – Jennifer L. Rahn, Heidi J.L. Lannon, and Joann Mossa, 2013. Diver Depth-Gauge Profiling beyond Wading Depths: A New Simple Method for Underwater Surveying. Journal of Coastal Research. Online publication.
 March 2013 - Association of American Geographers in Los Angeles, CA. Chaired and presented in a COMA sponsored illustrated papers session. Digital Depth Gauge Diver Profiling: A simple method of beach profiling
April 2012 - Association of American Geographers annual meeting. Beach and Coral Reef Interactions: Using Low Cost Survey Equipment to Map and Monitor Coastal Subaerial and Nearshore Environments for Responses to Sea Level Rise and Tropical Storms. 
March 2009 - Association of American Geographers annual meeting, Las Vegas, NV
Chaired Coastal & Marine specialty group meeting, co-author with baccalaureate student Leiser Watkins:
A Sense of Place: Mapping the Collections of the Birmingham Museum of Art Presented: Christian Uses of Geotechnologies at the Advent of the 21st Century
October 2008 - Southeast Division of the Association of American Geographers annual meeting, Greensboro, NC
Paper reviewer and Active Learning Panelist
April 2008 - Association of American Geographers annual meeting, Boston, MA
Chaired Session on The Geography of Culture and Place and presented:
Geography Awareness and Thematic Seasonal Maps