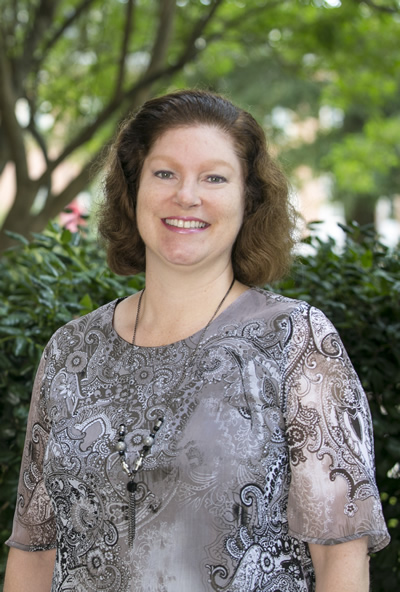 Associate Professor of French
Howard College of Arts and Sciences
World Languages and Cultures
108 Russell Hall
Heather West holds a B.A. in French from Birmingham-Southern College, a B.A. in Spanish from Samford University, an M.A. in French from Mississippi State University, an M.A.Ed. from the University of Alabama at Birmingham and a Ph.D. in romance languages from the University of Alabama at Tuscaloosa. She is the Director of the Critical Languages Program and sponsors the French Club and the Delta Upsilon chapter of Dobro Slovo, the National Slavic Honor Society. 
She serves as the campus representative for the David L. Boren Awards for International Study, the Critical Languages Scholarship, the College Language Association's Carroll Mills Young Scholarship for study abroad, and the American Society of the French Academic Palms Summer Scholarship Program. She also serves as a non-certifying advisor for Benjamin Gilman International Scholarship Program.
Her areas of research include the contemporary literature and culture of Quebec as well as literature in French, Spanish, and English from the Caribbean including that of the Haitian diaspora. She is currently serving as the state administrator of the National French Contest (Le Grand Concours) and as secretary of the National Association of Self-Instructional Language Programs.
In 2015, the government of France named West Chevalier de l'ordre des Palmes académiques (Knight of the Order of Academic Palms). The honor, created by Napoleon Bonaparte in 1808, recognizes those who have rendered eminent service to French education and have contributed actively to the prestige of French culture.
Degrees and Certifications
B.A., Birmingham-Southern College
B.A., Samford University
M.A., Mississippi State University
M.A. Education, University of Alabama at Birmingham
Ph.D., University of Alabama