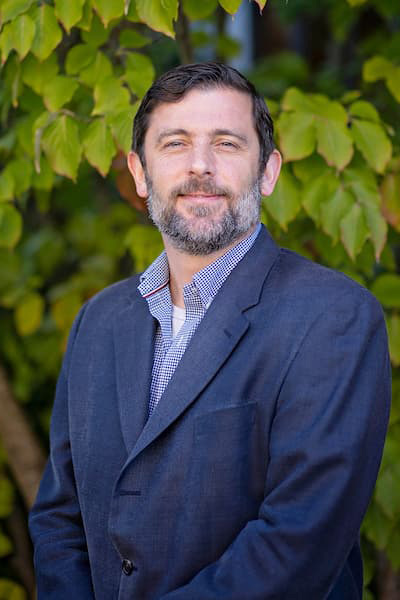 Professor
Howard College of Arts and Sciences
English
216 Russell Hall
Dr. Wright is Associate Professor of English. He came to Samford in 2007 after earning his PhD in English from the University of Tulsa, where he specialized in twentieth-century American literature and cinema.
Dr. Wright's scholarship centers on American war literature and film. He is currently working on three projects related to the Iraq War. The first is a study of the psychology of shame and its relation to combat trauma in Iraq War memoirs. The second explores the relationship among memory, experience, and narrative in Kevin Powers' The Yellow Birds. And the third examines biographies on American servicewomen who fought in the Iraq War. Previously, Dr. Wright has published refereed articles on the geographic semiotics of combat narratives of the Persian Gulf War, Iraq War, and Korean War in PMLA, Genre, and War, Literature, and the Arts.
In addition, Dr. Wright's scholarship encompasses a range of intersections between literature and visual arts. He recently published an essay on the interrogation of humanist political philosophy in AMC's The Walking Dead in the Quarterly Review of Film and Video. His essay on Eudora Welty's photographs and short fiction, published in the Southern Quarterly, has contributed to the conversation on politics in Welty's work. Dr. Wright has reviewed books on film adaptation, war literature, and Southern literature for the Literature-Film Quarterly, Rocky Mountain Review, and South Central Review. He participates in regional MLA conferences, especially the Rocky Mountain MLA convention, where he has presented papers and chaired panels on film and American literature.
Dr. Wright directs the Film Studies Concentration in the English Major. This entails designing the curriculum, scheduling film classes, and advising Film Studies majors. He also teaches several courses in the concentration, including ENGL 307 Film, ENGL 350 Film History, and FLME 351 Film Adaptation. Since 2007, Dr. Wright has served as faculty sponsor to the Samford University Film Club, which promotes the appreciation and analysis of cinema across the Samford community.
In 2012, Dr. Wright founded Wide Angle: A Journal of Literature and Film, the journal of the Department of English, and has since served as its General Editor. A unique publication, Wide Angle is a joint venture between English majors and faculty, featuring essays, reviews, and commentaries on literature and film, as well as original poems and short stories. The journal provides a forum for Samford students and faculty to share their scholarship and express their creativity in writing.
Since 2008, Dr. Wright and his wife, Kelly, have been members of All Saints Episcopal Church, which became their spiritual home upon their moving to Alabama. He and Kelly enjoy spending time with their two children, Alexandra and Ethan (who are growing up too fast). Hobbies they share as a family include running, hiking and camping, grilling, reading, basketball, chess, and video games.
Degrees and Certifications
Research
American literature and film, 1900-present
War narratives
Adaptation Studies
Affiliations and Honors
Modern Language Association
South Atlantic MLA
Coordinator, film studies concentration
General editor, Wide Angle
Faculty sponsor, Samford University Film Club