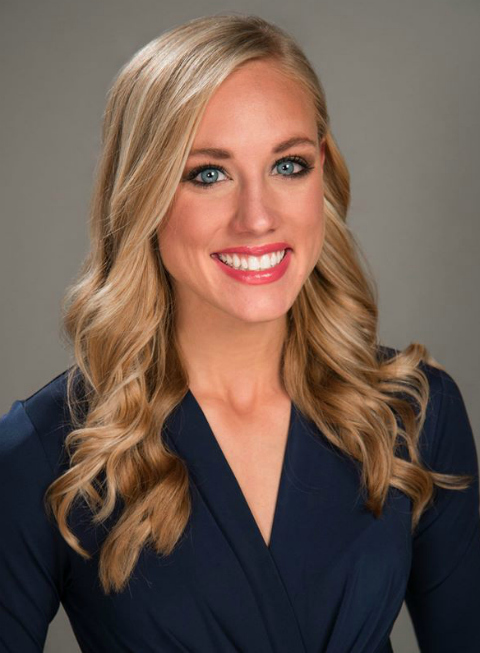 Leslie Graf Ackerson
Leslie Graf Ackerson '13 is a multimedia journalist and fill-in anchor for NBC affiliate WBIR-TV in Knoxville, Tennessee. She has had the incredible privilege of working in several different places in the newsroom but likes it best when she's out in the field in the action. She's passionate about creative storytelling, trying new camera angles, using her GoPro and giving viewers a unique perspective through the lens.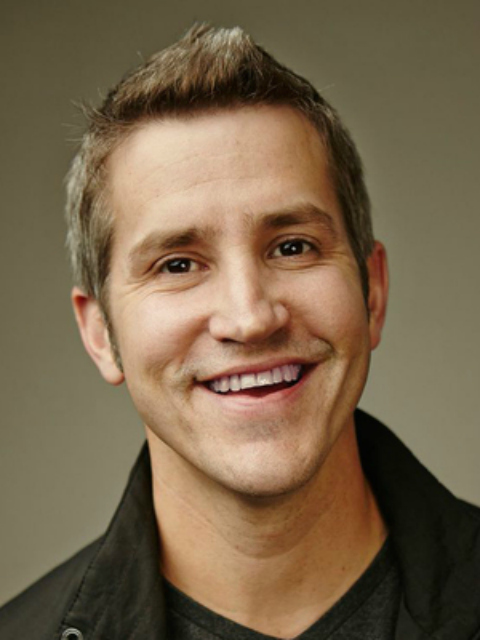 Jon Acuff
Jon Acuff `98 is the New York Times bestselling author of six books, including Stuff Christians Like, Do Over and his most recent book Finish. He lives in Nashville with his wife, Jenny (JMC '99), and their two daughters.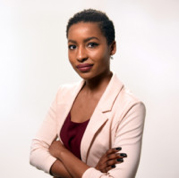 Asia Burns
Asia Burns '18 is currently a Breaking News Reporter at The Atlanta Journal-Constitution. In the past, she reported for NPR and Atlanta's NPR member station WABE. She now writes about crime, weather and traffic alongside larger stories about criminal justice.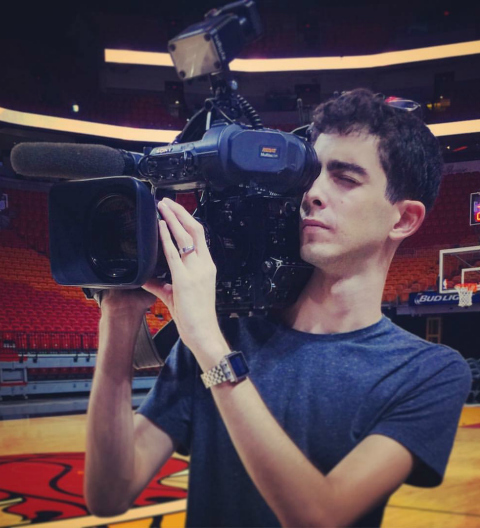 Alejandro Betancourt
Alejandro Betancourt '12 is a producer and editor for the Miami Heat basketball team's Emmy award-winning broadcast department. He and his wife Charity opened their own company, Foxtale Media LLC, providing social media and video content solutions in the digital age to clients around the world.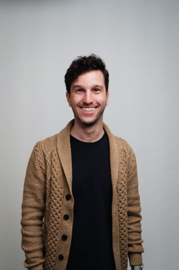 Jordan Cox
Jordan Cox '13 is currently a Digital Media Associate with Shades Mountain Baptist Church in Birmingham, Alabama. His position oversees the digital content, which can range from web and social to film production. He previously worked as a staff writer for Saturday Down South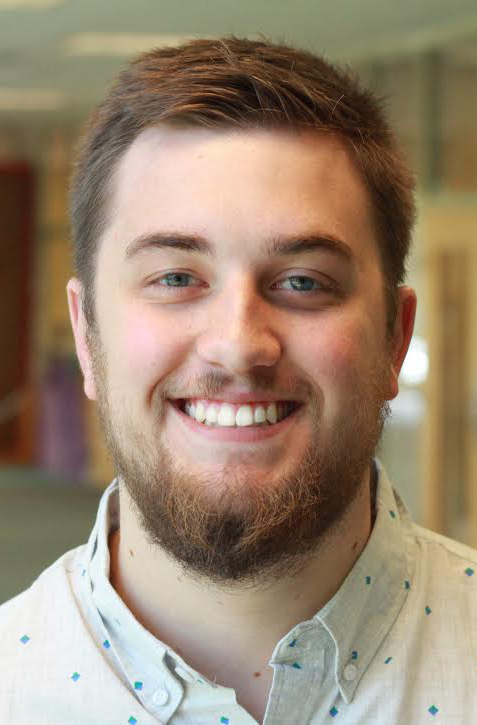 Cameron Cross
Cameron Cross `16 graduated with a degree in journalism and mass communication with a double concentration in public relations and advertising along with a minor in film production. He works for Warren Averett in Birmingham as the multimedia communications specialist.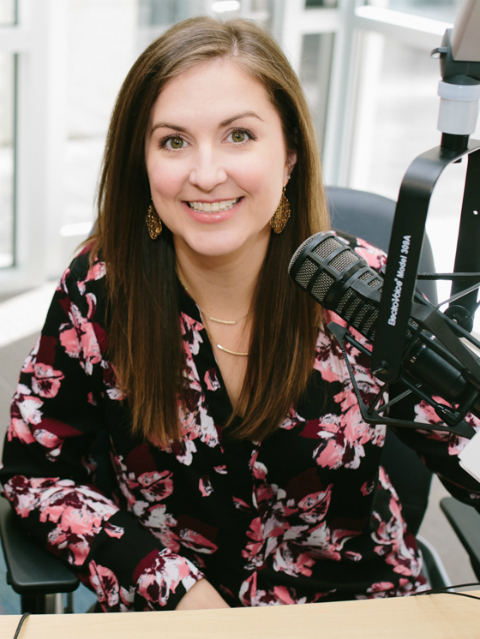 Paula Greenwalt Cuadrado
Paula Greenwalt Cuadrado '04 is a media programs specialist in the Seacrest Studios at Children's Medical Center in Dallas. She hosts children's programing, facilitates interviews and special events for patients and teaches local college students about broadcasting. Paula spent 10 years in television news as a producer in Birmingham (WBRC), Washington, D.C. (WTTG) and Phoenix (KPNX), where she was awarded six regional Emmy awards. She also worked as a reporter and meteorologist in Midland, Texas (KMID).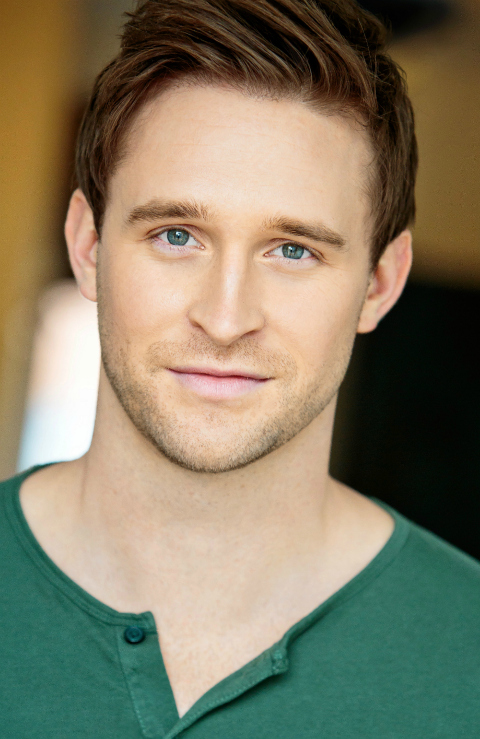 Ben Davies
Ben Davies '13 is an actor, best known for his co-starring roles in Courageous and I'm Not Ashamed. He received the "Light in Hollywood" award in 2012. In addition to acting, Ben is a popular public speaker who enjoys sharing his faith and encouraging others.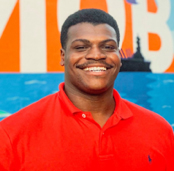 Levi Edwards
Levi Edwards '19 is a Breaking News Reporter for AL.com in Mobile. He covers a variety of topics from crime, politics, and sports across the Gulf Coast.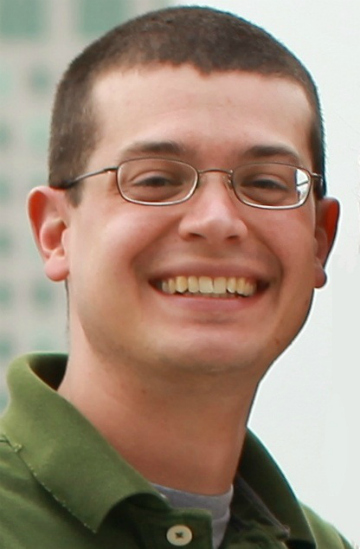 Justin Firesheets
Justin Firesheets '03 was the first-ever director of broadcasting for the Samford Department of Athletics, overseeing the live radio, TV, and web broadcasting and video post-production for all 17 sports. He then managed the print and web enterprises for the Birmingham Barons baseball team as the director of media relations. Since 2009, he has been the production manager at Church of the Highlands in Birmingham. He oversees live production and lighting elements at all of the church's campuses, and is also actively involved in regional and national events to train church tech leaders in team-building and leadership development principles.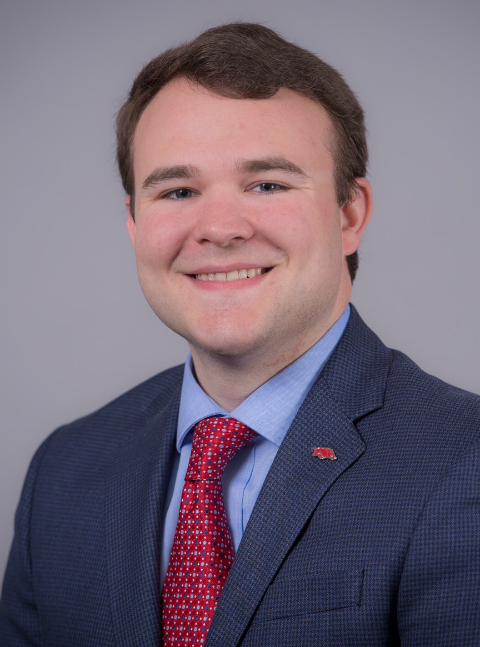 J.T. Geren
J. T. Geren '13 is the director of marketing for the University of Arkansas Razorbacks, where he oversees the marketing and promotion of their nineteen Division I athletics programs, and serves as the daily contact for football and men's basketball.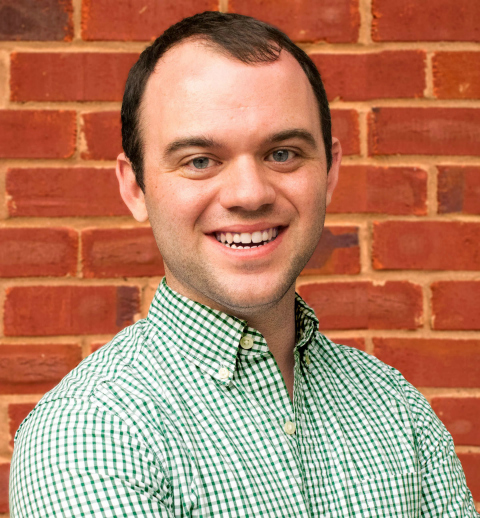 Franklin Graves
Franklin Graves '10 is corporate counsel for Naxos Music Group where he provides in-depth and wide-ranging legal guidance to a global media/technology company with over 300 employees across more than a dozen regional offices around the world. He's a Young Lawyer Fellow for the American Bar Association's Section of Intellectual Property Law and recently received an "Outstanding Leadership Contribution Award."
Franklin also runs a YouTube channel, Law School Strategy, devoted to sharing career & professional advice for current, future and recent law school students. Franklin earned his J.D. degree, with an Entertainment & Music Business Law certificate, from Belmont University College of Law in Nashville.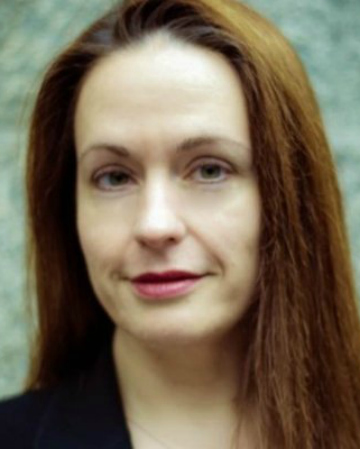 Carol Guthrie
Carol "CJ" Guthrie '93 graduated from Samford with a B.A. in journalism and English literature. After seven years as a television news producer in Birmingham, Baltimore and Washington, D.C., she served in various political roles. She joined the administration of President Barack Obama in 2009, where she served as assistant U.S. trade representative for public and media affairs. She was named senior adviser to the U.S. trade representative in 2013. In 2014, Guthrie became head of the Washington center for the Organization for Economic Cooperation and Development, and in December 2016, she moved to Paris to serve as the head of media and public affairs for the OECD.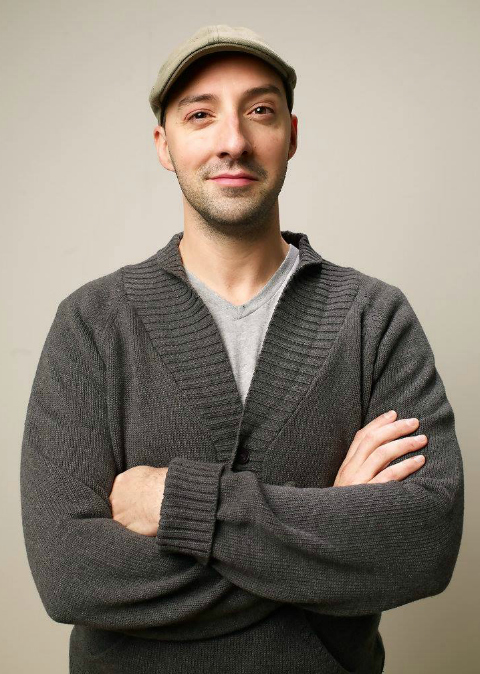 Tony Hale
Tony Hale '92 is best known for his work as Buster Bluth in Arrested Development and as Gary Walsh in the HBO comedy Veep, for which he has won two Primetime Emmy Awards for Outstanding Supporting Actor in a Comedy Series. He is married to Emmy Award-winning make-up artist Martel Thompson, and they have one daughter.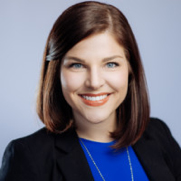 Megan Holcombe
Megan Holcombe '17 is currently a content strategist at IMGE, a digital firm in the D.C. area. Since graduating as a Bachelor of Arts Fellow with a concentration in public relations, she has held the titles of account coordinator and marketing strategist.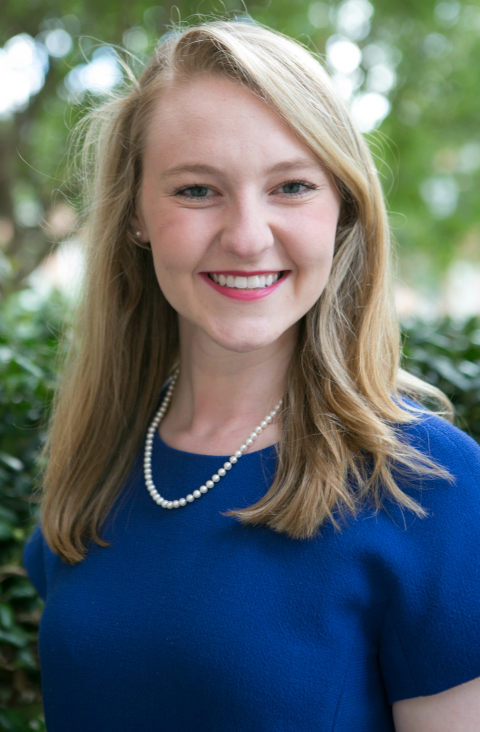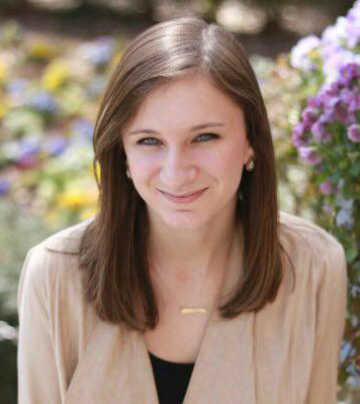 Hannah Jones
Hannah Jones '16 graduated from Samford with a major in print journalism and a minor in general business. She is now an editorial assistant at Hoffman Media, working for Taste of the South and Southern Cast Iron magazines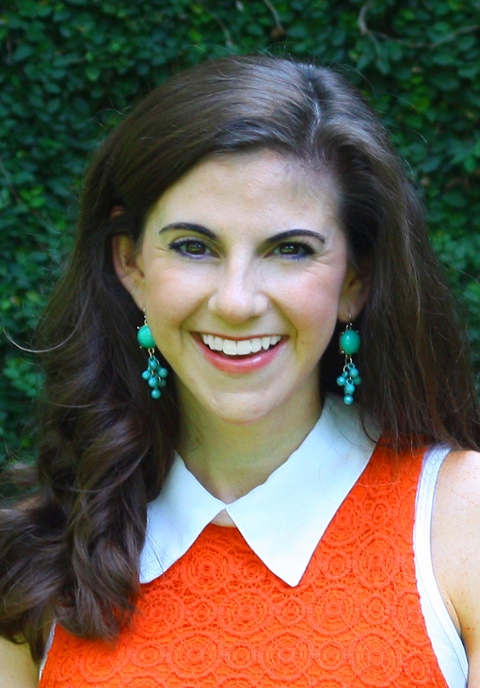 Emily Kirkpatrick
Emily Kirkpatrick '11 has held jobs as director of social media, media coordinator, communications and marketing consultant and corporate graphic designer. She operates her own custom design company, 521 Designs.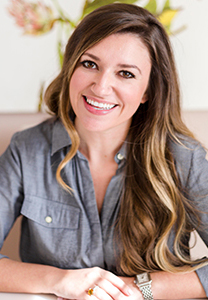 Lauren Kostoff
Lauren Kostoff `13 is a content-marketing specialist based in Fort Lauderdale, Florida. She serves as the Marketing & Communications Coordinator at 4KIDS of South Florida, a non-profit organization with the vision to create a home for every child. In addition to her work with 4KIDS, Lauren also offers her writing and content-based expertise to local nonprofits and businesses as a freelance writer.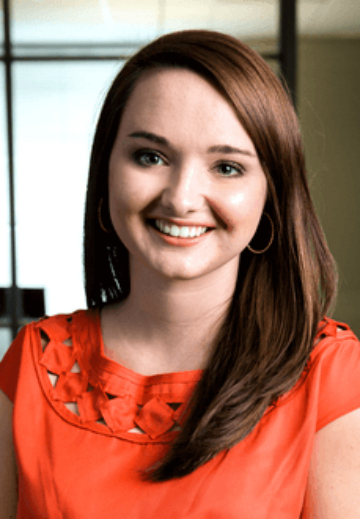 Allison Klaubert Lavender
Allison Klaubert Lavender '14 is a senior account manager at Markstein, a Birmingham-based marketing and communications agency, where she leads communications and marketing activities for clients nationwide. Allison was connected with the agency through Samford professors and joined the company full-time after completing a JMC internship.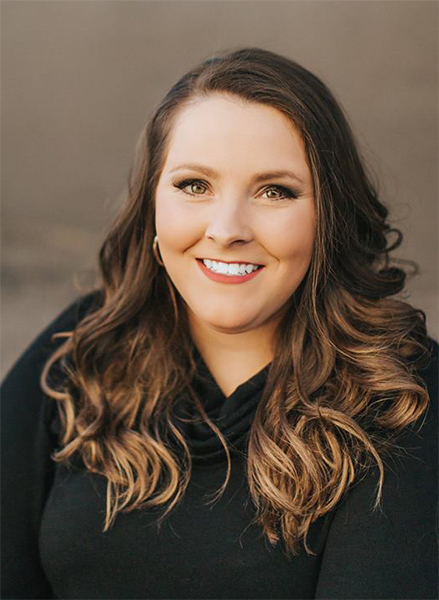 Ashten Legg
Ashten Legg '16 serves as the Marketing Communications Manager for Swagelok in Birmingham, where she generates marketing and communications plans focused on sales growth and a positive customer experience. As a strategic marketer, Ashten is a brand ambassador who generates content and design for digital and print channels that directly tie to strategic and annual product and service plans. Ashten formerly served as the Client Relations Director for Carr Allison Medicare Compliance Group, where she served as liaison, traveling across the United States representing the practice and securing leads.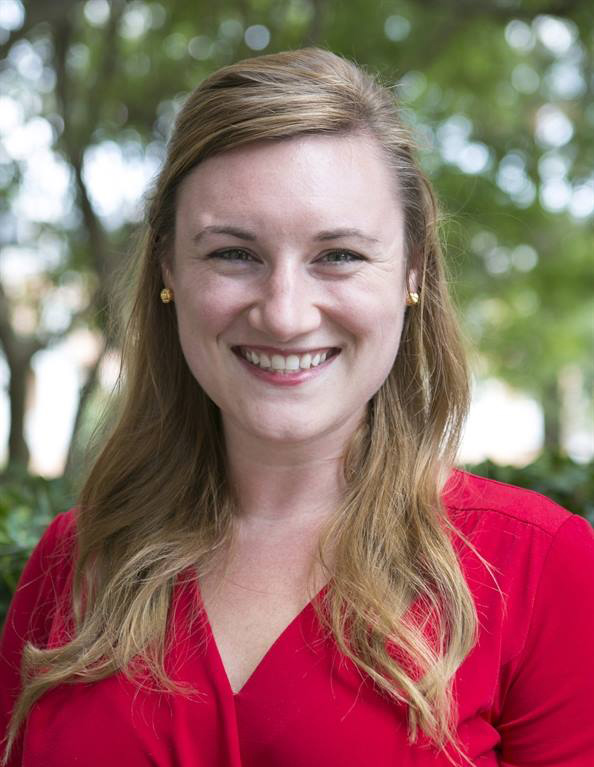 Lauren McCaghren
Lauren McCaghren '07 is the senior director for alumni affairs and annual giving at University of Mobile, working closely with donors, board members and UM alumni. She is married to fellow Samford graduate Chris McCaghren.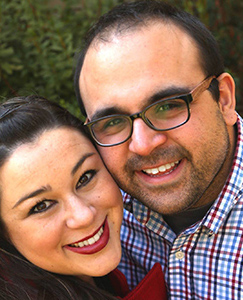 Jason Morales
Jason Morales '08 is the mobile specialist at Bradley Arant Boult Cummings in Birmingham, where he teaches attorneys how to use technology to create a more efficient work experience. He and his wife Jessica, a fellow JMC alumnus, co-own A Morales Production.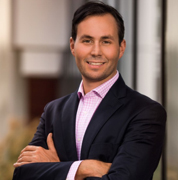 Andrew Neuberger
Andrew Neuberger '10 is currently an Area Customer Experience Manager for Porsche Cars North America in the greater Los Angles area. Andrew graduated with dual degrees in both journalism (PR concentration) and business administration (marketing concentration).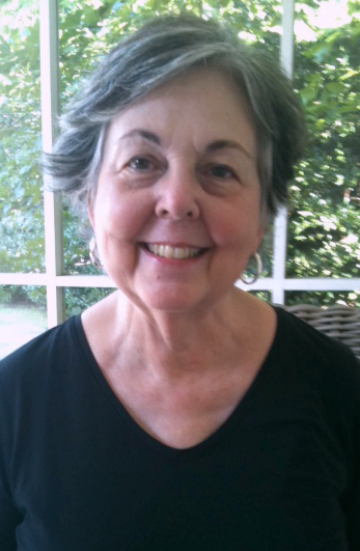 Carol Nunnelley
Carol Nunnelley '65 has enjoyed a distinguished career in journalism, including as managing editor of The Birmingham News, projects Director for Associated Press Managing Editors Association, Executive Director of the Alabama Initiative for Independent Journalism and editor of BirminghamWatch. She is also is author of the books Building Trust in the News and Janie Shores: Trailblazing Supreme Court Justice, and co-author and editor of Cussing Dixie, Loving Dixie: 50 Years of Commentary by H. Brandt Ayers.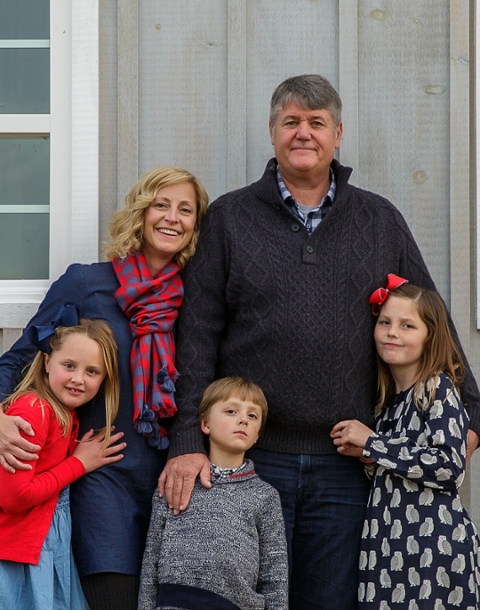 Amy Jo Osborn
Amy Jo Osborn '02 is the president of the Austin Hatcher Foundation for Pediatric Cancer, headquartered in Chattanooga, Tennessee. The foundation was started in 2006 by Amy and her husband, Dr. James Osborn, who serves as the chairman of the foundation's board. The Osborns formed the foundation after losing their infant son Austin Hatcher Osborn to an especially aggressive form of cancer in the autumn of 2006. They have committed their lives to the foundation's mission of eradicating the effects of pediatric cancer on children and their family members, and optimizing each child's quality of life through essential specialized intervention beginning at the time of diagnosis and continuing throughout survivorship. The foundation provides services to children with cancer, as well as their families, at no cost. Services are funded solely by the generous donations of supporters.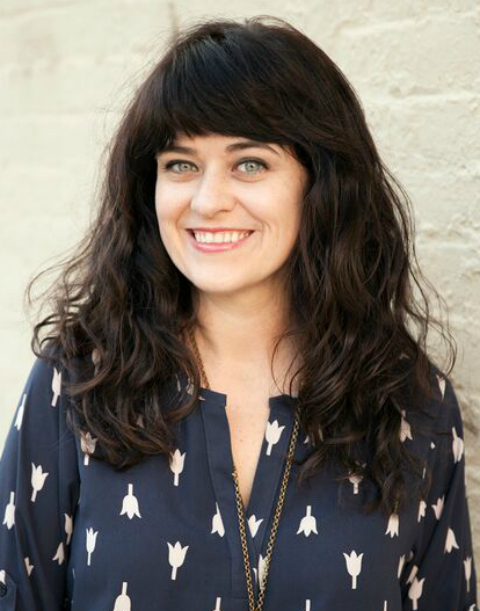 Carrie Rollwagen
Carrie Rollwagen '01 is a co-founder of Church Street Coffee & Books in Mountain Brook, Alabama, and the author of The Localist. She was named one of 50 People Changing the South in 2015 by Southern Living. She works as a featured speaker at small business events, particularly in the area of social media.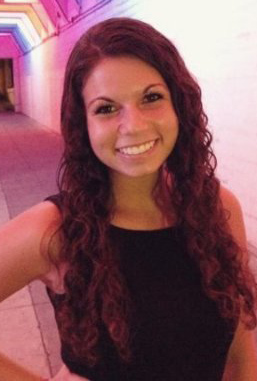 Kathleen Sharp
Kathleen Sharp '16 is a digital media coordinator for Lewis Communications in Birmingham, doing media planning for a wide range of clients including academic medical centers, natural gas providers and a luxury motorhome manufacturer.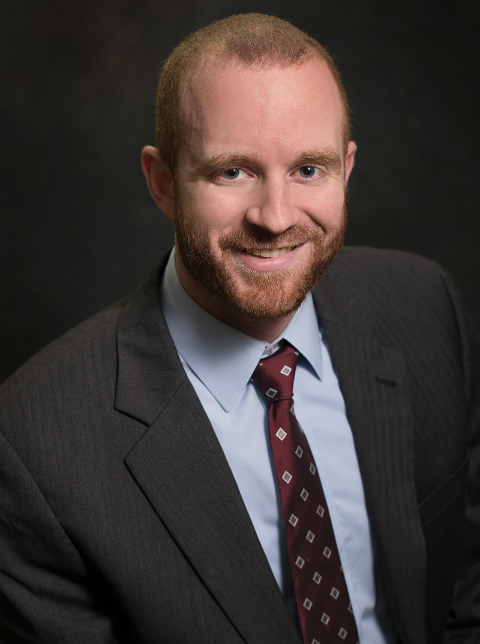 Christopher Smith
Christopher Smith '08 oversees the digital strategy team for the Cox Media Group sports verticals. Christopher also spent time as the editor-in-chief of Saturday Down South, as a sports reporter for the Farmington Daily Times, as the website and publications editor for the San Diego Chargers, as the FBS senior editor for Football.com and as a freelance writer.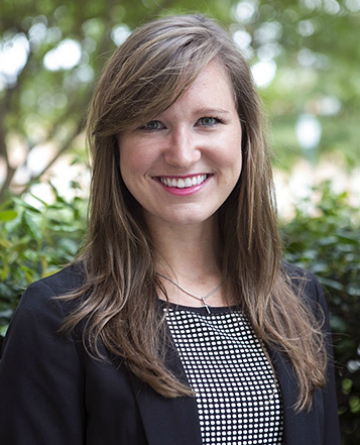 Allison Hubbard Strickland
Allison Hubbard Strickland '13 is the assistant director of alumni programs and the Legacy League at Samford. She and her husband, Taylor, a 2010 Samford graduate, live in Vestavia Hills with their golden retriever Major. They are active supporters of Samford Athletics.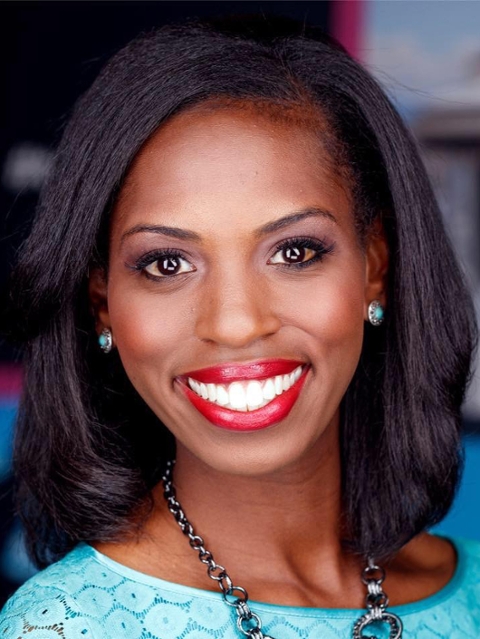 Chenelle Terry
Chenelle Terry '13 is a content producer for CNN Newsource in Atlanta. She works with the team that is responsible for newsgathering from CNN's 900+ affiliates throughout the United States. Her division secures live and taped images of the news of the day, editorial information, news tips and live hits for local reporters. Chenelle previously worked as a Reporter and fill-in Anchor in Shreveport, Louisiana, where she shot, wrote and edited her stories for broadcast.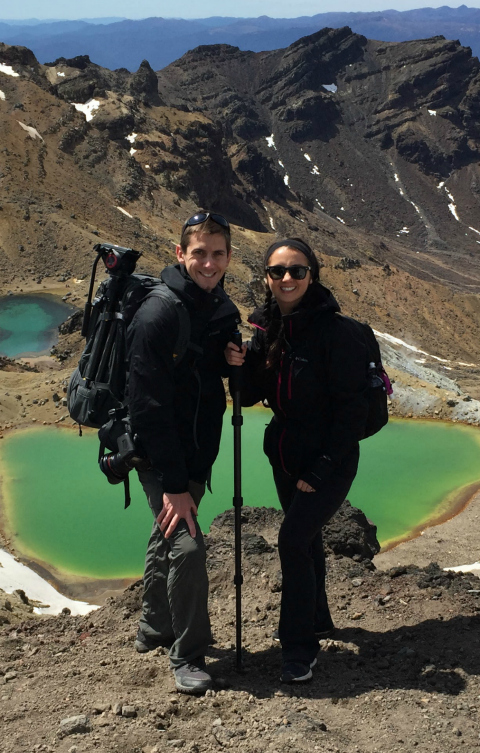 Nathan Troost
Nathan Troost '09 worked at Samford as the university's videographer before starting his own company Lantern Vision, an award-winning non-profit video production house that produces videos, shows, films and still photography for Christian ministries across the globe. He has worked in more than 30 different countries. His wife, Flori [pictured right], works with him and travels alongside as his assistant, among other responsibilities.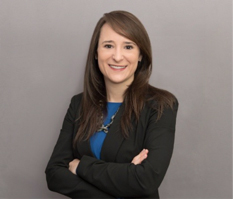 Taylor Weaver
Taylor Weaver '10 is an attorney for the Federal Trade Commission, where she works on behalf of the public to enforce the nation's antitrust laws and promote competition. After graduating from Samford, Taylor moved to Alabama's Black Belt to be a part of Teach For America - Alabama's inaugural year as the region's Operations Associate. Following her time with the organization, she attended Vanderbilt Law School, graduating in 2014 and completing two federal clerkships with district and appellate court judges. In 2016, Taylor entered private practice as an associate with Williams & Connolly, LPP in Washington, D.C., where she focused on high-stakes, commercial litigation across a variety of practice areas, including antitrust, securities and the false claims act.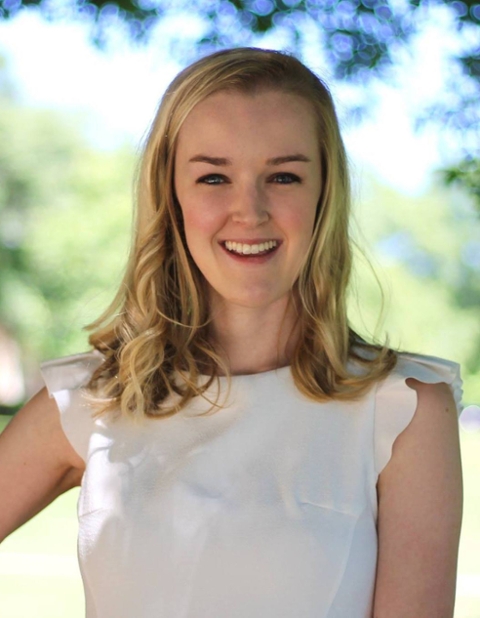 Olivia Williams
Olivia Williams '17 is a social media specialist at Wildfire, a multidisciplinary advertising agency located in the heart of Winston-Salem, North Carolina. She enjoys getting to see her clients' wishes come to fruition and the opportunity to collaborate with a variety of talented professionals each and every day.
Natalie Bennie '16
In 2017 Natalie Bennie was named a Rhodes Scholarship finalist, adding to a list of personal achievements that includes selection as a Debate All American, U.S. National Debate Team member, Summa Cum Laude Debate Scholar and Fulbright program teaching assistant in Germany.
Jude Thompson '12
My current position is marketing and outside sales for a steel company here in town. (Never in a million years would I have guessed that.) I gave a presentation to our company a few months ago, and our CEO came up to me afterwards and wanted more information on Samford. I really can't give enough credit to the teachers/school for preparing me and the other students in our department for the working world. If I could push one thing that benefited me the most, it would be Public Speaking. The more you do the more comfortable it becomes; much better to be nervous in college and get that out of the way than at work.
Brandy Luna '12
Through Communication Studies, I have learned how to communicate any message with conviction. I've learned how to use context clues to my advantage when communicating in unfamiliar settings. Most importantly, Communication Studies has given me the confidence to communicate. Whether I have an audience of one or one hundred, whether I'm in a room full of friends or at a job interview, I know I have the tools to communicate effectively.
Jason Gossett '10
Being in the Air Force I have to be able to communicate effectively. By majoring in Communication Studies, I feel like I have a leg up on my peers.
Lindsey Cunningham Williamson '06
I was telling my husband just yesterday how much I miss some of my classes...I pull principles from communication theories we learned all the time and in hindsight, I am so grateful for my education and for my major especially. Colby and I are in Minneapolis in the St. Paul area in a community called Roseville. We work at Bethel University. We are on staff with Campus Outreach Minneapolis and are pioneering a student ministry at Bethel. We are both so excited about the team of people we work with and also the church we are involved in.Thanks again for all you did for me!
Olivia Keaggy '06
I've got an amazing job at a company called International Expeditions. My title is Assistant Destination Manager for West Africa and Egypt. The best part about it is that I actually get to go on the trips! What I wanted to tell you is that I brought in my senior portfolio and the COO of the company was blown away! She even brought the president of the company into my interview to show him. After she looked all through the portfolio,she told me that she thought I was qualified to take this position,rather than the one I was originally shooting for. This position is away better! So I have Comm Studies to truly thank!