Published on April 3, 2013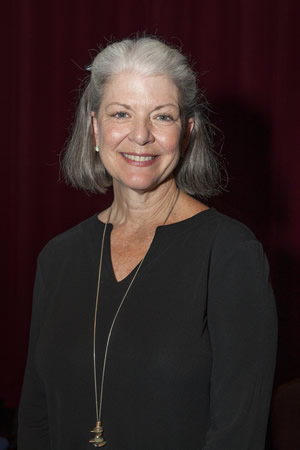 The Southern Baptist denomination is suffering a decades-long decline in membership and participation, but Samford University religion professor Penny Marler finds in the denomination's past some hope for its future. Marler, retiring from Samford this year after two decades of award-winning teaching, presented the university's annual Ray Frank Robbins Lecture March 28. The lecture series honors another longtime Samford religion professor and focuses on the intersection of scholarship and Christian life. 
Marler's address, "Train Up a Child: Sunday School and the Future of Southern Baptists," outlined the history of the U.S. Sunday School movement and described in detail how Southern Baptists successfully charted their own path to Christian education.
Marler roused her mixed-age audience members to a verse and chorus of "Jesus Loves Me," and reminded them that many learned the song in Sunday school or from their parents. With that 19th century text still echoing in Reid Chapel, she described how the Southern Baptist Convention (SBC), founded in 1845, continued a longstanding effort to develop printed resources for Christian education. At first sharing in a uniform and non-denominational national Sunday school curriculum, the SBC became ever more internally-focused. The Southern Baptist Sunday School Board emerged as the denomination's single official agency and continues today as Lifeway Christian Resources.
Marler described a methodical and even visionary growth and success of the Southern Baptist Sunday school movement. The movement was rooted in the Second Great Awakening and demographic changes, especially changes in the lives of children. War and economic depression slowed the movement at times, but it still grew dramatically in the early 20th century.
New demographic changes reversed the movement's fortunes in recent decades. Marler lingered on the baby boom generation that flooded Southern Baptist Sunday schools in the late 1940s through the early 1960s, but then began to disappear from Sunday school and adult worship. That "found and lost generation" drifted away from the church for a variety of reasons, Marler said. Their lives became more fragmented. Theological controversies of the 1970s alienated them from the SBC. Their launch into adulthood was delayed, disrupting the habit of church attendance not only for themselves but for their own, smaller, families.
Marler's research tells the story quite clearly. All the energy and thought and long-term planning of the late 19th and early 20th century was tremendously productive for the denomination. Sunday school attendance swelled rolls of Southern Baptist churches. As Sunday school attendance dropped, so did church membership, and that is the current trend. "Without a renewal of energy and effort in all-age Bible study for parents and their children and intergenerational worship, it is not difficult to predict continuing decline in Southern Baptist Sunday school and membership," Marler said. "But like the original pioneers who dreamed a big dream about this little school, anything is possible."
However grim the trends appear to be, Marler finds hope in individuals and in the personal relationships at the heart of the Sunday school movement's earlier success. She related the story of a female student who received a care package from a beloved female Sunday school teacher. The student said her teacher went on to graduate from Samford's Beeson Divinity School and become an associate pastor in a Southern Baptist church in Nashville. Marler said the student hopes to follow the same path. "For children," Marler concluded, "nothing substitutes for the model of piety of a parent, the commitment of a wider community of believers and immersion in the sacred stories, rituals, and traditions that came before them, give them courage in the present and instill hope for the future. Let it be so."