Published on December 17, 2014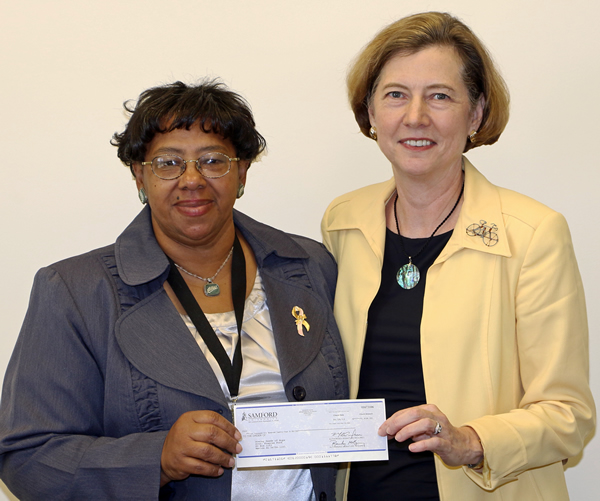 Organizers of Samford University's Old Howard 100 bike ride presented a check for $6,420 to Sowing Seeds of Hope, the nonprofit organization dedicated to improving the equality of living and working in Perry County, Ala. Those proceeds from the 2014 ride bring the total contributions of the ten-year program to $36,873. Sowing Seeds of Hope executive director Frances Ford accepted the check on behalf of her organization.
Howard College of Arts and Sciences associate dean Rosemary Fisk said the Old Howard 100 funds have supported various programs in the Alabama county where Samford was founded as Howard College in 1841. "This partnership serves the people of Perry County through the support of better healthcare and therefore a better way of life," Fisk said. "Without such partnerships, our mission would be much more difficult."
Fisk also announced that registration for the 2015 Old Howard 100 (April 18) is now open.