Published on January 27, 2014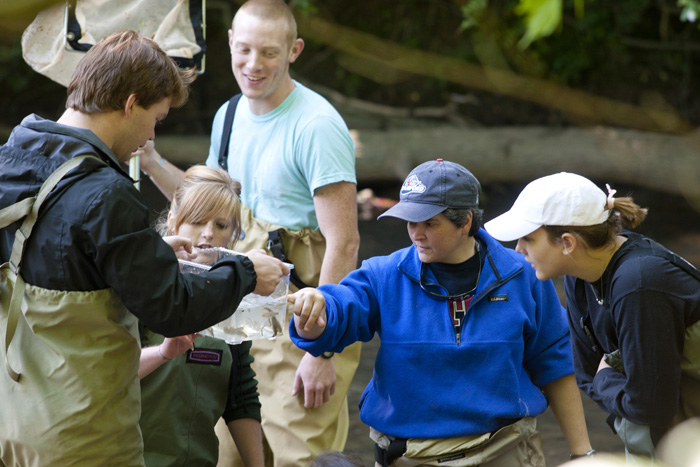 The Friends of Shades Creek have honored Samford biology professor Kristin Bakkegard with their 2014 Volunteer Educator of the Year Award.
Bakkegard is a dedicated community education volunteer, reaching out to schools, scouting organizations and churches to increase understanding of science and appreciation of Alabama's biodiversity. Children throughout Jefferson County recognize Bakkegard and the salamanders she allows them to view and touch.
Bakkegard and her Samford students have done essential research on the last known population of spotted salamanders in Shades Valley. The creatures live in the Homewood Forest Preserve, which the City of Homewood and Samford University jointly placed under conservation easement in 2008.
The Huntsville, Ala., native joined Samford's faculty the same year, after earning her Ph.D. and concluding an active-duty career as a surface warfare officer in the U.S. Navy. She holds the rank of captain and remains a Navy Selected Reservist.